Talks and Sermons
Reading for Sunday 21st November
John 18:33-38 - My Kingdom Is Not of This World
Pilate then went back inside the palace, summoned Jesus and asked him, "Are you the king of the Jews?"
"Is that your own idea," Jesus asked, "or did others talk to you about me?"
"Am I a Jew?" Pilate replied. "Your own people and chief priests handed you over to me. What is it you have done?"
Jesus said, "My kingdom is not of this world. If it were, my servants would fight to prevent my arrest by the Jewish leaders. But now my kingdom is from another place."
"You are a king, then!" said Pilate.
Jesus answered, "You say that I am a king. In fact, the reason I was born and came into the world is to testify to the truth. Everyone on the side of truth listens to me."
"What is truth?" retorted Pilate. With this he went out again to the Jews gathered there and said, "I find no basis for a charge against him.
Reflections on John 18:33-38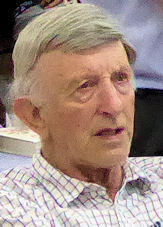 Two men stood facing each other in the door way of the governor's residence. One knew he was a king but not of this world and the other probably thought he was the king of all that he surveyed.
In our text for today, we meet both of these men the one who thought he was a king is a man that represents many in our world today. His name Pontius Pilate. People of his day looked up to him to solve their problems they look on him as their king. Yes, By the world's standards, of that time he was pretty great – he was a governor of a Roman Provence. He had power. He had wealth. He could tell people what to do and they would do it. Whether from fear of respect I don't really know. He had financial security. He looked very kingly I guess dressed in finery.
But the event that was about to confront him showed his weakness. Because standing there before him was a heavenly King, Jesus Christ, the day was Good Friday. A crowd had brought Jesus to Pilates house, the idea was for Pilate to condemn him to death, and as was the Roman tradition to put him on a cross. I guess Pilate was a little taken back, not the sort of situation he wanted to have to deal with maybe it was his day off. So Pilate asked Jesus, this question "Are you the king of the Jews?" Why did Pilate ask Jesus this question Are you the king of the Jews?
Well, I started by saying that Pilate represents many in our world today. I stated this fact because Pilate and millions like him today believe that Jesus was nothing more than a humble Jewish teacher and most certainly not a king. Jesus didn't look like a king, that's for sure. Look at him standing there, in front of Pontius Pilate, just like all the other criminals who get into trouble and are brought before the governor. Pontius Pilate looked like a king. But Jesus - not at all, born in a humble animal stable raised by a carpenter would you class that as the mark of a king? How if you were Plate how would you have judged him?
So how did Jesus' answer in reply to Pilate's question Are you a King? Do you admit to saying you are the King of the Jews. In verse 36 we read Jesus's reply I guess I would have expected his reply to be YES but I would have been wrong Jesus replied "My kingdom is not of this world. If it were, my servants would fight to prevent my arrest by the Jews. My kingdom is not of this world. Now Jesus is the King of the United Kingdom. He is the King of Earth, the King of Heaven, the King of the Universe. He is everyone's King, whether you believe in him or not. He has been and always will be our King. Today on this Christ the King Sunday we're going to highlight the greatness of Jesus Christ, why we worship him, why we trust him, why we place him on the throne of our lives. He is our King, and today we honour him as we look at this section of the Bible. My kingdom, he says, is from another place.," That other place is Heaven, a place that is more beautiful, more safe, more enjoyable, better than any place on this earth. Jesus is the King of that place. He is our king, the greatest king ever to walk the face of this earth.
We get a glimpse of his greatness in those words to Pontius Pilate: "My kingdom is not of this world." His kingdom is not about palaces made out of decorative brick, or surrounded with security guards. His palace is not about money or any kind of earthly trappings. He has no address no post code where you will find his throne on this earth. If it were," Jesus said, "my servants would fight to prevent my arrest by the Jews." But there were no armed guards rushing to prevent his arrest and of course no one to speak for him at his farce of a trail no one to prevent his death on a cross at Calvary and we can be so thankful for that for that was his destiny to die for our sins And that we must never forget. So, we must ask ourselves this morning Is he, our king?
When Pontius Pilate looked down at Jesus, and questioned this average, ordinary looking Jewish man, Jesus said, "You are right in saying I am a king. In fact, for this reason I was born, and for this I came into the world, to testify to the truth. Everyone says Jesus who is on the side of truth listens to me." Who then can we trust? Who has our best interests in mind? Who will help us?
Jesus is the King of Truth. We can trust him. We can rely on him. He never makes a promise he cannot keep. He never changes his mind. Someday we will stand before the holy throne of Jesus Christ, the day when all eyes will see him. And on that day Jesus's majesty power and holiness It will be displayed for all to see. Don't be afraid, the Bible says, because he is also the King of Forgiveness. He's the King of Love. He stood before Pontius Pilate to suffer as our Saviour. He allowed sinful people to shed his blood to take away our sins. When we stand before the throne of Jesus Christ someday, will he recognize us as one of his children
There were once were two paintings. One was a picture of Pontius Pilate, sitting on the governor's throne, well dressed and well fed, surrounded by his soldiers - and the caption below read, "The Failure that initially looked like a Success." The other painting was that of Jesus Christ, bowed down low before Pontius Pilate, the crown of thorns on his head, barely surviving the torcher the scourging that he took to pay for our sins. And the caption on that painting read, "The Success that looked initially like a Failure."
And to finish words from our first reading revelations words that I believe sum up our scripture this morning words that should leave us in no doubt that Jesus Christ is king. John isolated on the Isle of Patmos in a vision from GOD wrote "Grace and peace to you from him who is, and who was, and who is to come, and from the seven spirits before his throne, and from Jesus Christ, who is the faithful witness, the firstborn from the dead, and the ruler of the kings of the earth. To him who loves us and has freed us from our sins by his blood, and has made us to be a kingdom and priests to serve his God and Father—to him be glory and power for ever and ever! Amen.
"Look, he is coming with the clouds, and "every eye will see him, even those who pierced him"; and all peoples on earth "will mourn because of him. So shall it be! Amen.
"I am the Alpha and the Omega," says the Lord God, "who is, and who was, and who is to come, the Almighty." The king of Kings. Amen
Bill Dredge (Reader)
---
Reading for Sunday 31st October
Mark 12: 28 – 34 - The Greatest Commandment
One of the teachers of the law came and heard them debating. Noticing that Jesus had given them a good answer, he asked him, "Of all the commandments, which is the most important?"
"The most important one," answered Jesus, "is this: 'Hear, O Israel: The Lord our God, the Lord is one. Love the Lord your God with all your heart and with all your soul and with all your mind and with all your strength.'The second is this: 'Love your neighbor as yourself.' There is no commandment greater than these."
"Well said, teacher," the man replied. "You are right in saying that God is one and there is no other but him. To love him with all your heart, with all your understanding and with all your strength, and to love your neighbour as yourself is more important than all burnt offerings and sacrifices."
When Jesus saw that he had answered wisely, he said to him, "You are not far from the kingdom of God." And from then on no one dared ask him any more questions.
Reflections on Mark 12: 28 – 34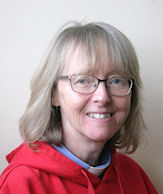 Have you like me felt deeply disturbed by the news recently – like a lot more than normal. News about the situation in Afghanistan with people starving and women denied the right to work and education. News about the vile and toxic words that people post on social media to others -women especially. News on how nations are trying to change what is in the UN report for COP 26 on the use of fossil fuels. News on how women and now politicians don't feel safe. The root of all these disturbing news items is people's lack of love for their neighbour – whether that be someone on – line they have never met, someone in their own country or simply another human being. And that lack of love stems from a disregard for God and His ways.
The background of our reading today is something akin to what we see the likes of Laura Kuenessberg or Andrew Marr do to politicians and it's called grilling. In chapter 11 we have Jesus in the temple being questioned by the chief priests and the teachers of the law – 'by what authority are you doing these things?' He then tells the parable of the tenants which really riles them, because it's about them. Then the Pharisees and Herodians are sent to ask about paying taxes to Caesar. The Pharisees were a religious group, the Herodians a political one – they didn't like each other – but it was like a coalition against Jesus because they both wanted to get rid of him. Then next we have the Sadducees questioning Jesus about marriage at the resurrection. Every time Jesus answers wisely and brilliantly. But there is no let up and, in our reading, today we have a teacher of the law asking the big question – of all the commandments which is the most important?' This man who was sent was an expert on Jewish law. But he was different though and not at all antagonistic. He had noted that Jesus had answered the Sadducees well. This was the most debated question amongst the Jewish rabbis – they had loads of laws – 613 commandments – but which were the most important. Some of them liked to break down the law – real hairsplitting, while others just generalized. Jesus answers wisely – with words that are so familiar to us – they are read at every Communion service. 'Hear O Israel, the Lord our God, the Lord is one. And you shall love the Lord your God with all your heart and with all your soul and with all your mind and with all your strength. The second is this, Love your neighbour as yourself. There is no other commandment greater than these.' Basically Jesus is saying that the whole law and our whole calling as people of faith is to love.
Paul writes this in Romans 13 'Love is the fulfillment of the law' and in that well known passage in 1 Corinthians 13. In Jesus' response he combined two verses – the first from Deuteronomy 6:4 'Hear o Israel: the Lord our God, the Lord is one. Love the Lord your God with all your heart and with all your soul and with all your strength.' It's what the Jews call the shema – which means hear. Jews wore this on their heads and put it on their doors. It is precious because it says there is just one God and that He wants to be loved and He wants to love us. Do you remember as a young person falling for somebody who didn't love you back? My teenage years were full of such things. Remember the pain that was involved? Well, that is a little bit like what God feels when people don't love Him – when they ignore Him, hate Him, misunderstand Him, use His name as a swear word. So how do we love God?
1. By being in relationship with Him. Being a Christian is not about being religious – no it is about being in relationship with Christ the Son and Father God. It's not about going through the motions of church but about God being involved in your life 24/7 – guiding you, speaking to you, comforting you, forgiving you. Like any relationship it's an adventure. It is about working with Jesus to bring in His kingdom. Have you asked Jesus to really come into your life?
2. The most important way that we love God and be in relationship with Him is through prayer. Like in human communication it takes many forms – we share, we listen, we just be and allow God to love us, we can be silent. Like a child in its father's arms – there is no need for words.
3. Our love for God should be total – notice the word ALL – all your heart, all your soul, all your mind, all your strength. ALL of us – ALL the time. To love God with all your emotions – to laugh with Him, cry with Him. The Psalms are a wonderful example of that – they contain everything from great joy to great despair. Loving God is about being real with Him. With our soul – to bring our real selves to Him. With our minds – thinking on Him and reflecting on His word. The Bible is God's love letter to you. All our strength – we give God our best, all that we have. If we have been a Christian for a long time it is easy to get complacent – like a marriage that has gone stale. We can be like the church in Ephesus in Revelation 2: 4 'You have forsaken the love you had at first.' And to the church in Laodicea Jesus says 'So, because you are lukewarm—neither hot nor cold—I am about to spit you out of my mouth.' We can easily become lukewarm in our love for the Lord. It can happen slowly or because of a difficult time in our life, or a tragedy and we withdraw from God. If we feel that our love is lukewarm we need the 3 R's – remember, repent and return. Remember when you were on fire for Jesus, repent – ask for forgiveness, return – because He is like the Father in the story of the prodigal son. Also remember that we should love totally because God has loved us totally and gave His Son for us. John 5: 13 'Greater love has no one than this: to lay down one's life for one's friends.' God is love – love is not God – that is wrong – but God is love and He longs to love us and longs for us to love Him.
4. Through our worship – we come to worship in order to draw close to God and to love Him. The word worship in Greek is the joining together of 2 words – toward and to kiss. So worship means – to come toward to kiss. Worship is about coming close to God, adoring Him and being lost in wonder, love and praise? Have you ever felt that? But that is what it should be. And once again it should involve all of us – our minds, bodies, emotions. We need to give each other permission to express our love for God.
The second part of Jesus reply comes from Leviticus 19:18 'Love your neighbour as yourself'.' In other words, no point in loving God if you don't love others. Loving God must come first and then from that we can love other people. Jesus showed by word and by action what it means to love God and to love neighbour. Many people find it hard to love others – because they have not known love themselves from God and from others. It becomes a vicious circle. But it can also become a beautiful circle – the more we feel loved by God and know we are loved by Him (because it's not all about feeling) then we will be able to and can't help ourselves loving other people. Other people can't love others because they don't love themselves. People who are grumpy, critical and unkind are often like that because they are hurting and insecure and not happy with themselves. It is not wrong to love yourself – to know that you are a son or daughter of the King. To hold your head high – not because you are better than others – but because you know that Jesus died for you, that you are you, loved and forgiven. Out of that will be a desire to love and serve others – even our enemies. A wonderful example of loving your neighbour was on the news this week with the pastor in Burnley loving and supporting those in despair with mental illness – he listened to them, held them, tried to get them help.
The teacher of the law agreed with Jesus' answer. He saw that love was more important than outward show. To which Jesus said 'You are not far from the kingdom of God.' This man saw that love opened the door to the kingdom of God – God's love for sinners, our all – our love for God and for our neighbour. This man has to take one last step – to believe and trust in Jesus as His Saviour and Lord. We don't know if that man became a follower – did He stand by the door – or did He walk through it? Where are you this morning – on the doorstep, far away from the door, wanting to step in or are you well and truly inside. Let's pray….
Rev Anne Wilkins
---
Reading for Sunday 24th October
Mark 10 : 46 – 52 - Blind Bartimaeus received his sight
Then they came to Jericho. As Jesus and his disciples, together with a large crowd, were leaving the city, a blind man, Bartimaeus (which means "son of Timaeus"), was sitting by the roadside begging. When he heard that it was Jesus of Nazareth, he began to shout, "Jesus, Son of David, have mercy on me!"
Many rebuked him and told him to be quiet, but he shouted all the more, "Son of David, have mercy on me!"
Jesus stopped and said, "Call him."
So they called to the blind man, "Cheer up! On your feet! He's calling you." Throwing his cloak aside, he jumped to his feet and came to Jesus.
"What do you want me to do for you?" Jesus asked him.
The blind man said, "Rabbi, I want to see."
"Go," said Jesus, "your faith has healed you." Immediately he received his sight and followed Jesus along the road.
Reflections on Mark 10: 46 – 52 (Evening Prayer 4pm Service)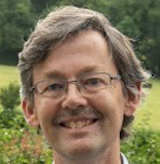 A week ago last Friday I was on a train journey to Salisbury. It was my first overnight at Sarum College, for Reader training. At one of the stations, a blind woman and her sighted companion got on. The guard showed them to their seats and all was well. At Bristol, they, and myself, had to change trains. I was standing behind her when alighting from the carriage, so I could see first hand the difficulty she was facing. Her companion had got off first, the guard was also on the platform and they were guiding her off the train. It was not easy. Her companion held one hand, her other was on the train door, which was also holding her guide stick. He then held both her hands and said that it was a big step onto the platform. Did she make it? Yes, but even I was holding my breath and was expecting to lend a hand. Being blind is not easy. It is a life limiting disability. I want you for a moment to shut your eyes tight. It's dark, nothing can be seen. Well that's what it is like being totally blind.
It was the same for Bartimaeus in today's reading. He was blind. He wasn't on a train going to Bristol, but was sitting by the roadside on the outskirts of Jericho, begging. It doesn't get any lower than that, begging, dependant on others for survival, marginalised, an outcast. As he was blind, I expect that his other senses were heightened, to make up for his disability. He was aware of the crowd of people and had probably asked them what was going on, either that, or they had tried to tidy him away out of sight, as Jesus was about to go past, and he was lowering the tone of the place.
Bartimaeus was made of strong stuff, well; he had to be, to survive. So he drew a deep breath and shouted 'Jesus, Son of David, have mercy on me!'. You can feel the embarrassment of the crowd, what's this blind beggar doing, shouting for Jesus. 'Jesus, Son of David, have mercy on me!'. Many in the crowd rebuked him. 'Son of David, have mercy on me!' Shut up, or else... 'Son of David, have mercy on me!'. Total embarrassment. Shut up.... no, says Bartimaeus! 'Jesus, Son of David, have mercy on me!'
Jesus stopped..... He heard him..... He heard Bartimaeus' cry for help over the noise of the crowd. I bet the crowd weren't expecting the next bit though.
Jesus turned to the crowd, who had previously been telling Bartimaeus to shut up, and he said to them 'Call him'. I wonder how the crowd felt now, as they had to interact with Bartimaeus, so they called him. 'Cheer up! On your feet! He's calling you.' Bartimaeus, whom just a few minutes previously was being shunned and whom they were trying to silence, was now the centre of attention. Jesus had heard his cry for help and acted on it.
Now it wasn't like the lady on the train, where she had a helpful companion who was guiding her, no, the reading doesn't say that they took Bartimaeus by the hand and lead him to Jesus, I feel that there was nothing kind and gentle about this crowd, no, there was no helping hand, Bartimaeus had to go to Jesus on his own. He might have been in a crowd, but in reality, he was on his own.
'Cheer up! On your feet! He's calling you.' With great joy, Bartimaeus threw off his cloak, jumped to his feet and came to Jesus. Brothers and sisters, this is a significant act. Bartimaeus' cloak was his security; it was his security against the cold. It gave him protection. Without it, it was as if he was naked. He is saying to Jesus 'I have thrown off my security, here I am now totally dependent on you and I know that I can trust you'.
I have a suspicion that the crowd, by this time, were silent, watching, waiting. What was Jesus going to do? They had tried to shoo this blind beggar away, as in their eyes he was worthless and just an encumbrance, but Jesus had told them to call him.
Jesus had invited blind Bartimaeus into his presence. Jesus had called him to himself. Has Jesus ever called you to himself? Invited you into his presence?
Jesus gave Bartimaeus worth and value as a human being. He gave him his identity (because I guess he called Bartimaeus by his name) and Jesus cared for him. Jesus loved him. He didn't act like the crowd and push him away, but he drew him into his presence.
'What do you want me to do for you?' Jesus asked him. 'Rabbi, I want to see.' Jesus wanted Bartimaeus to vocalise his need and request Jesus to help him. 'Rabbi, I want to see.'
'Go,' said Jesus, 'your faith has healed you.' Immediately he received his sight.
It was a simple as that. By hearing that Jesus was coming his way, by not letting the crowd squash him, by shouting persistently to Jesus for mercy, by being called by Jesus and responding, by making himself vulnerable throwing off his cloak, by coming into Jesus presence, by responding to Jesus question of 'What do you want me to do for you?' Bartimaeus' faith (and all these actions were because of Bartimaeus' faith in Jesus) resulted in him receiving his sight.
Bartimaeus didn't ask for riches or fame, just his sight. So Jesus made him whole, he could see, he could work, he could get out of the gutter and support himself. He could play a part in society. He could flourish. He didn't have to rely on peoples' scraps and loose change but Bartimaeus could now live fully being himself, the person God made him to be.
'Go,' said Jesus, 'your faith has healed you.' Bartimaeus had gone from being blind and static, from sitting in one place, to being able to see and as a result, he followed Jesus down the road, and I bet that he wasn't quiet either!
If you are happy to do this, I would like you to close your eyes. Now, I want to go back a bit in the story. I want you to imagine that you are like Bartimaeus. There is a part of your life that isn't whole and you would love Jesus to sort it. You cry out to Jesus, but there is something, like the crowd, holding you back from responding to his call and coming into his presence. Jesus stops and says to you 'Come'. You have now thrown off whatever it is holding you back and are standing in front of Jesus. He looks at you with a loving look, and says 'What do you want me to do for you?'
What would you like Jesus to do for you? In your heart and mind, ask him silently.
I am going to spend a few moments in quiet and if you believe that Jesus is saying to you 'What do you want me to do for you?' ask him to do that thing that you desire.
Pause
Then hear Jesus say 'Go, your faith has healed you.'
Let's pray: Jesus, you say to those who know their need of you 'What do you want me to do for you?' Lord, we pray for wholeness and healing, of body, mind and spirit, so that we might go and follow you along the road. Come Holy Spirit. We ask this in your name Jesus. Amen.
Chris Wilkins (Lay Leader)
---
Reading for Climate Sunday 17th October
Psalm 104 and Mark 4: 1 - 9 The Parable of the Sower
Jesus began to teach by the lake. The crowd that gathered around him was so large that he got into a boat and sat in it out on the lake, while all the people were along the shore at the water's edge. He taught them many things by parables, and in his teaching said:
"Listen! A farmer went out to sow his seed. As he was scattering the seed, some fell along the path, and the birds came and ate it up. Some fell on rocky places, where it did not have much soil. It sprang up quickly, because the soil was shallow. But when the sun came up, the plants were scorched, and they withered because they had no root. Other seed fell among thorns, which grew up and choked the plants, so that they did not bear grain. Still other seed fell on good soil. It came up, grew and produced a crop, some multiplying thirty, some sixty, some a hundred times."
Then Jesus said, "Whoever has ears to hear, let them hear."
Reflections on Pslam 104 and Mark 4: 1-9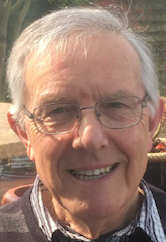 Our readings from Psalm 104 and Mark 4 vary in many ways: their purpose, their setting, and when they were written, are all noticeably different. But they also have a lot in common. Both passages demonstrate an intimate knowledge of creation. The psalmist describes the beauty of creation, declaring, 'O Lord, what a variety of things you have made! In wisdom you have made them all.' The author understood how creation works. They knew where the birds nest, and where the mountain goats live, the great skill of a lion as it hunts its prey, and the vast array of creatures living in the water. They knew creation intimately: they must have spent time observing and learning how all things fit together, and they were inspired to worship as a result! In verse 31 of the psalm, just after the part we've heard this morning, it says God rejoices in his creation. The beauty and variety of all he's made brings God joy!
Similarly, in our New Testament passage from Mark, Jesus demonstrates his own detailed understanding of creation. He describes the issues that can hinder the growth of crops: he knows how drought can cause plants to wither, or how rocky ground prevents the development of roots. Even though he was a carpenter by trade, he knew the importance of nutritious soil for a bountiful harvest. Jesus has an intimate knowledge of the workings of creation.
This shouldn't be a surprise to us; the Bible tells us how all things were created for Jesus and by Jesus. In him, all things hold together: he's Lord of all creation. It's not a surprise that Jesus considers it important to observe the creation around us. But Jesus shows us something else too. He teaches us that not only does he have an intimate relationship with creation, but that also we can learn about our heavenly Father through it. Whether it's through the relentlessness of weeds, the character of birds or the power of a mustard seed, time and again, Jesus points to the Father and the way he works through creation.
We live in a busy world and often fail to take time to observe creation, but as the writer of Proverbs advises, 'Go to the ant... consider its ways.' From the psalms to the gospels, we see the ways creation can reveal more of God's character and inspire us to worship, and we see how God delights and finds joy in all he's made! But when we look at the world today, we can see the many ways that we've damaged this beautiful gift God has given us. The ways that we live and work and consume have pushed creation to breaking point. Whether it's plastic pollution tittering seas and the poorest communities, or species going extinct at record rates, or the climate crisis making droughts, floods and storms more frequent and severe, we've misused and damaged this beautiful gift of God. We're feeling some of the effects in the UK, but the impacts are hitting people in poverty the hardest.
Orbisa is a 35-year-old mother who lives in the Afar region of Ethiopia. A few years ago, she could rely on the rains: now, because of the changing climate, they are far less predictable. So she walks up to ten hours a day, every day, to find water for her family to drink. Her livelihood depends,on selling livestock - but drought has killed nine of her ten cows. She's lost nearly half her goats too. The stark reality is that Orbisa is paying the price for emissions which have mostly been generated by developed nations like ours. This is what she said to Tearfund: 'We used to get rain every four to five months; the area was very fertile and green. But it hasn't rained for six months and I don't know when it will rain next. I feel worried whenever I think about the future.'
Around the world, millions of people like this are being pushed back into poverty because of climate change. In 2016, world hunger started to increase for the first time in a decade and has continued to increase every year since. And that's because of climate change and conflict, with climate change exacerbating the risk of conflict. The science is clear: the climate crisis is being caused by us, especially us in developed nations, and the impacts are accelerating. We are running out of time to prevent the worst effects. We have to act fast and change the way we live, and governments have to be much more ambitious. But right now, we have a unique window of opportunity. How the government chooses to rebuild after the pandemic will shape our economy, climate and society in the decades to come. This is a crucial moment.
In the Bible Jesus tells us the most important commandments are to love God, and to love our neighbours. Tackling the climate crisis is vital to both of these - honouring God by protecting his creation and loving our global neighbours who are hit first and worst by what is now a climate emergency.
So how can we respond? To answer that question, let's turn to Esther in the Old Testament. In the face of a crisis, she responds with faith and courage.
In the book of Esther, the Persian king makes plans to wipe out the Jews, but Esther's uncle, Mordecai, warns her about the plan. Esther's response to the news of the threat to her people is remarkable. She tells Mordecai to gather people together to pray and fast. While they do so, she will approach the king and ask him to reconsider- even though she knows that it is against the law and she could lose her life. In chapter 4 she says to Mordecai: 'Go, gather together all the Jews who are in Susa, and fast for me. Do not eat or drink for three days, night or day. I and my attendants will fast as you do. When this is done, I will go to the king, even though it is against the law. And if I perish, I perish.' Esther teaches us that following Jesus requires us to speak up against injustice, even when it's costly to ourselves - and that we should act from a foundation of prayer.
So we invite you this morning to commit to both of these things: to prayer and to action, so that we can address the huge injustice of climate change and its impact on the poorest people around the world.
Rev Geoff Hobden (with thanks to Tearfund)
---
Reading for Sunday 10th October
Mark 10: 17 -31 - The Rich and the Kingdom of God
As Jesus started on his way, a man ran up to him and fell on his knees before him. "Good teacher," he asked, "what must I do to inherit eternal life?"
"Why do you call me good?" Jesus answered. "No one is good—except God alone. 19 You know the commandments: 'You shall not murder, you shall not commit
adultery, you shall not steal, you shall not give false testimony, you shall not defraud, honor your father and mother."
"Teacher," he declared, "all these I have kept since I was a boy." Jesus looked at him and loved him. "One thing you lack," he said. "Go, sell everything you have and give to the poor, and you will have treasure in heaven. Then come, follow me." At this the man's face fell. He went away sad, because he had great wealth.
Jesus looked around and said to his disciples, "How hard it is for the rich to enter the kingdom of God!" The disciples were amazed at his words. But Jesus said again, "Children, how hard it is to enter the kingdom of God! It is easier for a camel to go through the eye of a needle than for someone who is rich to enter the kingdom of God."
The disciples were even more amazed, and said to each other, "Who then can be saved?" Jesus looked at them and said, "With man this is impossible, but not with God; all things are possible with God."
Then Peter spoke up, "We have left everything to follow you!""Truly I tell you," Jesus replied, "no one who has left home or brothers or sisters or mother or father or children or fields for me and the gospel will fail to receive a hundred times as much in this present age: homes, brothers, sisters, mothers, children and fields—along with persecutions—and in the age to come eternal life. But many who are first will be last, and the last first."
Reflections on Mark 10: 17-31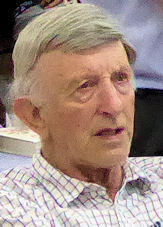 Our opening verse in the reading from Mark 10 say that a man came running up to Jesus with this question - "Good teacher what must I do to get eternal life?" This young man was a man of position; a man of great wealth. He undoubtedly had a great mind for business, and was most likely schooled in the ways of the Pharisees. According the standards of Jewish society, he was rising star and a great role model for all other young people in Israel. He was a man among men, having earned what recognition was given to him through hard work and long hours not easily flustered or disturbed But it was Jesus's reply to his question that disturbed the young man greatly. We often do not want to hear the truth,and this young man was for certain hearing the truth from Jesus. Jesus concluded his reply with these words. "It is easier for a camel to go through the eye of a needle that for a rich man to enter the kingdom of heaven."
So how good are you at threading a sewing needle? if you're like me not very. I know many youngsters will ask "what's a sewing needle?" When I read these words, I was reminded of my dear old grandmother Dredge. I can see her sat in her rocking chair darning clothes, and she could thread a needle almost without looking. Every weekday during my time at what we used to call big school Grandma Dredge fed me with lunch and tea. And often would say how's your socks, because often they would have holes in them. Mother couldn't afford lots of socks, the ones I wore were kitted on 4 needles by my other grandmother. Yes, thank the Lord for grandmothers. So out would come the darning needle and they would be expertly sewn up.
So, what's all this talk of rich men not being able to enter the kingdom of heaven. Does this mean that all you rich lot are in big trouble and only little old poor me will gain entry? We all know that it's impossible for a camel to go through an eye of a needle, so it appears at first glance that Jesus is saying that it's impossible for a rich people to enter the kingdom of heaven. But that's not what Jesus meant. What he was saying is not about the amount of money you have but rather what you do with it and the sort of person having lots of money makes you.
After I read through this morning's reading, it made me look at money with different eyes. There are many people who were rich with money and wise on earth that are today in heaven and these are the people who obeyed firstly the laws of Moses and put God at the forefront of their priorities. But on the other hand, there are many rich people that succumb to greed, who are vain, full of lust and unrepenting with no obedience to God always wanting more at someone else's expense. I think these are the kind of rich people Jesus was referring to. Remember, Job, and David and Solomon they were rich yet God loved them and I am sure they are with him now. Lazarus, whom Jesus brought back from the dead, was very rich and we know that Jesus loved him, although he was a very rich man, he was a man of God and I am sure is in heaven. These are not the rich people that Jesus was referring to in this morning's text.
The disciples it says in verse 26 were astounded at Jesus reply to the man. But they had got it all wrong, and they asked Jesus who then can inherit eternal life? In other words who can be saved. Jesus of course had the answer humanly speaking he said with man it's impossible but with God all things are possible. What Jesus was saying was that we cannot save ourselves, only God can save us and we today know that it was through his sacrificial death on the cross and his rising again that we have the privilege of being saved. If you want to be perfect, go and sell what you have and give it to the poor, and you shalt have treasure in heaven; then come and follow me. In other words get rid of that which you now worship, and come follow me. Hard words from Jesus, but true words and the young man knew that. But it was all too much for him so he bowed his head and turned away. He loved his material things over his love for God.
You see it's not just the love of money that may hinder us following Jesus, it's the love of material things over our love for Jesus. That's the problem - ones first love which must be for Jesus. A hard lesson for us all but a vital lesson that we must all hear and act upon. We have the choice be like the young man and turn away or listen to the words of Jesus and follow him. If we want to have eternal life, we will have to pass through the eye of the needle. The only way through is through the power of Jesus Christ and trusting in him to do the work. No person can pass that way without Jesus leading the way.
Bill Dredge (Reader)
---
Reading for Sunday 3rd October
Mark 10: 2 -16
Some Pharisees came and tested him by asking, "Is it lawful for a man to divorce his wife?"
"What did Moses command you?" he replied. They said, "Moses permitted a man to write a certificate of divorce and send her away."
"It was because your hearts were hard that Moses wrote you this law," Jesus replied. "But at the beginning of creation God 'made them male and female.' 'For this reason a man will leave his father and mother and be united to his wife, and the two will become one flesh.' So they are no longer two, but one flesh. Therefore what God has joined together, let no one separate."
When they were in the house again, the disciples asked Jesus about this. He answered, "Anyone who divorces his wife and marries another woman commits adultery against her. And if she divorces her husband and marries another man, she commits adultery."
The Little Children and Jesus
People were bringing little children to Jesus for him to place his hands on them, but the disciples rebuked them. When Jesus saw this, he was indignant. He said to them, "Let the little children come to me, and do not hinder them, for the kingdom of God belongs to such as these. Truly I tell you, anyone who will not receive the kingdom of God like a little child will never enter it." And he took the children in his arms, placed his hands on them and blessed them.
Reflections on Mark 10: 2 -16 and on the Samaritan's Purse Shoebox Video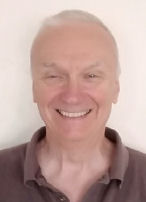 We have just watched a powerful and emotive video clip about the shoeboxes, Operation Christmas Child.
Can we just take a step back in the next few minutes……I'd like us to reflect on why we take part in this enterprise each year.
TO START WITH, we as Christians celebrate and worship every week the ultimate Christmas Child, Almighty Gods Operation 2000 years ago to achieve the salvation of mankind. That child was born in poverty, in an agricultural outbuilding, miles away from his parents normal home, in a country occupied by the imperial masters of the day. The birth was not celebrated by a large family gathering, just some manual labourers. No presents that we're told of in the Bible until the Wise Men came – the giving of which resulted in a murderous backlash from King Herod and in Jesus and his parents becoming refugees. Do we hear echoes of the situation in all too many countries today?
THEN, as we heard in our reading from Mark 10, children had a special place in Jesus world. This episode in His life is also reported in Matthew – ch19- and Luke -ch18- , and we know that an incident that is reported in all the first 3 Gospels means it is something we should regard as specially important. Can I suggest that, for Jesus – a man who loved equally every member of humanity regardless of age, gender, race or religion – children were a picture of at least 2 things. Firstly, their importance equalled that of Pharisees and rich young rulers – the stories told either side of this passage. Characteristics of children include that they instinctively trust the actions and believe the words of those close to them who care for them. Parents entrusted their children to Jesus for Him to bless them because they saw in Jesus that level of care – unlike His disciples, who once again got it wrong, by assessing children to be of no importance compared with Jesus getting on with His "real mission". And note Jesus rebuked them for it!
Also, Jesus hints by His words that when he saw a child coming towards Him, He saw a picture of a true disciple – someone who might not understand all the mysteries of the universe, but DOES understand that God loves us, welcomes us unconditionally, and wants us to live a life close to Him. That's the sort of confidence and trust he wants to see in us. In our hyper-technological world, people often sneer about "simple faith" or that church is only for "women and children", but such cynics are as wide of the mark and clueless as were Jesus disciples in this encounter.
LASTLY, to link discipleship, children and the Shoeboxes together, can I read another Gospel passage. It's a very familiar one – from Matthew ch25. Vses 31-40.
We could add "When did we see you at Christmas without a present?"
We are His hands, we are His feet, we are His Shoebox fillers.
Amen
Cliff Dumbell (Lay Leader)
---
Reading for Sunday 12th September
James 3: 1-12 - Taming the Tongue
Not many of you should become teachers, my fellow believers, because you know that we who teach will be judged more strictly. We all stumble in many ways. Anyone who is never at fault in what they say is perfect, able to keep their whole body in check.
When we put bits into the mouths of horses to make them obey us, we can turn the whole animal. Or take ships as an example. Although they are so large and are driven by strong winds, they are steered by a very small rudder wherever the pilot wants to go. Likewise, the tongue is a small part of the body, but it makes great boasts. Consider what a great forest is set on fire by a small spark. The tongue also is a fire, a world of evil among the parts of the body. It corrupts the whole body, sets the whole course of one's life on fire, and is itself set on fire by hell.
All kinds of animals, birds, reptiles and sea creatures are being tamed and have been tamed by mankind, but no human being can tame the tongue. It is a restless evil, full of deadly poison.
With the tongue we praise our Lord and Father, and with it we curse human beings, who have been made in God's likeness. Out of the same mouth come praise and cursing. My brothers and sisters, this should not be. Can both fresh water and salt water flow from the same spring? My brothers and sisters, can a fig tree bear olives, or a grapevine bear figs? Neither can a salt spring produce fresh water.
Reflections on James 3: 1-12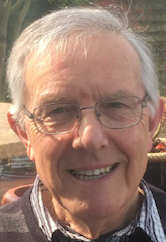 Do you ever wonder how long it took God to plan what our bodies would look like and how they would function? I mean, could there have been some alternatives that we narrowly escaped? We can certainly see some alternatives in the rest of the animal kingdom. Eyes facing the front or on the side of the head or even on top of the head on stalks? You get the idea. Did he do some drawings and were there any areas that he particularly deliberated over? How about an extra arm or a crinkly forehead like that guy in Star Trek ? We do see on our screens sometimes some very imaginative ideas for alien creatures. Here's a thought that I considered, thinking of the words in James chapter 3. I wonder if God at any point might have had second thoughts about giving us the ability to speak? Most of the other creatures have a tongue but none of them can use it to speak. James is very strong in his wording about the tongue. He uses the illustration of a small bit controlling a horse, a small rudder dictating the direction of a large ship and a tiny spark setting of a forest fire. In that context he says v6 the tongue is a fire, a world of evil among the parts of the body. It corrupts the whole person, sets the whole course of his life on fire and is itself set on fire by hell". V8 also does not hold back "It is a restless evil, full of deadly poison".
So if it is as bad as that, and presumably God knew that it would have that potential, why did he still decide to include it as part of his perfect creation ? Well that question is no different at all to the question of why he created us at all knowing that sin would be the result, and we don't have an answer to that, at least I don't.
The fact is we have tongues, we are able to speak , and so contained in all of us is the potential for us both to cause damage and also to be damaged by it. As we hear from James the results can be disastrous and you can't help thinking that James must have had some personal experience to feel so strongly about it. I would be very surprised if that is anyone here who hasn't had some experience of hurtful words in the past. Things said in anger or thoughtless ness which have embedded themselves In our memories. Words lead to wars, divorce, mental breakdown, long term grudges, anguish and at times embarrassment and misunderstandings. Words said in jest that were too near the bone or caught you on a bad day. Words that come back to you during a sleepless session at night.
So James is right in his warnings to us because we all have the capacity to use words in bad ways causing pain or upset for others. So yes, these warnings are appropriate for all of us as Christians so that we may hopefully be more thoughtful, more ready to listen than to speak, more willing to say sorry if we offend, more ready to forgive. If you are writing a card or note to someone who has been bereaved it takes time to think about what to say but that approach needs to underline our words in every situation. Sometimes situations provoke us to say things we might regret.
A lady was finding it difficult to find a parking space in a carpark. We've all been there haven't we? Well she saw a couple about to load shopping into their car so she stopped and set her indicator to take their place. Eventually the couple got in and the car began to exit the space. At that precise moment a car came up from behind and took the space! The lady was livid. She went straight across to the car and vented her feelings to the driver. Her relented and she got her place but afterwards was deeply ashamed with some of the words she had used. We are all at risk to different degrees and Jesus would warn us that thinking is as bad as saying it!
My original question was why God took the risk of giving us speech with all the potential for this negativity? The animals seem to manage ok with grunts, screams and body movements but that's not very attractive is it? I think we need to take a positive approach. We have been reminded through the illustrations of bits and horses, rudders and ships of how something really small can have a huge effect. Think of how a small amount of yeast gives life to flour to produce bread. A tiny candle can give direction to folk stranded in a dark cave. So one Christian in a large office or company full of non -believers can be the yeast or small candle to bring life and hope to others. I heard this quote about size :-
"If you think that you are too small to have an impact or be effective, you have never been in bed with a mosquito."
This is why we have a tongue. Yes it is very small but whilst it does have the potential to cause trouble, it also has a huge potential for good.
Rev Geoff Hobden
---
Sunday 12th September
3.00pm Memorial Service to those who have recently died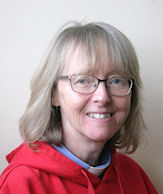 Today we remember and give thanks for the lives of these 5 men. We mourn their loss, we celebrate their lives, we entrust them to the Lord and we allow ourselves to be inspired by them. Each of them was totally unique.
I will remember them for many different things – as I am sure you all do too. I have a mental picture of Alex in his chef hat and how he loved to cook at Somewhere to go with whatever ingredients he was given. Then Tony I always picture with his hands open in prayer – he was indeed a man of prayer as well as a man of music and worship. I know that the song 'I'm coming back to the heart of worship – it's all about you Jesus' meant a lot to him. Brian was always there ready to help and was passionate about sharing with others about Jesus. He did this in an Alpha course I was running and shared that it was through Alpha that He had come to know the Lord. The people who he was sharing with thought Brian was a plant, but we persuaded him that he wasn't. Peter was a man of great faith and also with a dry sense of humour. He really scared me once – at a PCC social he came up to me with a deadpan face and said very slowly - never – never…… in all my years…… have I ever seen a vicar……look so chic. It was very funny but he had me worried. Then Dave – a man who got people together, raised money and was very community minded. He was always ready to stop for a chat. Losing all these 5 men has been really tough – we lost Brian and Tony within days and we couldn't come together to mourn and to give thanks for them.
Over these past 18 months I think we have all come to appreciate that life is very fragile and that each person is very precious and that we should never take life or people for granted. I think we have learned to tell people how much we appreciate them and how much we love them. We have also been forced to think about death – that taboo that we all avoid – and to think about our own death and that of our loved ones. The words from the readings offer us truths to hold onto in all this. In Romans we read that nothing can separate us from the love of God in Christ Jesus our Lord – not even death itself. So for those of us who are left we are still loved by God – despite the loss and sorrow. And for those who have died death has not stopped God loving them because they are experiencing that love now in a way that they couldn't experience on earth. In 1 Thessalonians Paul writes 'Brothers and sisters, we do not want you to be uninformed about those who sleep in death, so that you do not grieve like the rest of mankind, who have no hope.' Do you have hope and if so what for? The wonderful truth that we can hold onto is that we can have hope – not pie in the sky or wishful thinking or that we leave this earth to be angels or spirits in the sky. We can have real hope because it is based on something real. That Jesus died and rose again from the dead – with a body – not as a ghost – but a body that people touched, he ate, he appeared to 500 at one time. Jesus was resurrected that we too might be resurrected.
So we do not need to grieve without hope. As Christians we grieve with hope. It is not wrong to grieve – it is the cost of loving someone. But we grieve with hope – hope because we know what Jesus did to be true and that we have accepted it for ourselves. We do not know what life after death will be like exactly – but we do know that we will have new bodies, free from pain and suffering, that we will see the Lord face to face, that there will be worship like we have never experienced. So today yes let us be inspired by these men – let us say thank you for them, let us see each day of life as a gift from God and let us make sure that we have accepted Jesus into our lives that we may meet him there in eternity. Amen.
Rev Anne Wilkins
---
Reading for Sunday 29th August
Mark 7: 1-8, 14, 15, 21-23 - That which defiles
The Pharisees and some of the teachers of the law who had come from Jerusalem gathered round Jesus and saw some of his disciples eating food with hands that were defiled, that is, unwashed. (The Pharisees and all the Jews do not eat unless they give their hands a ceremonial washing, holding to the tradition of the elders. When they come from the market-place they do not eat unless they wash. And they observe many other traditions, such as the washing of cups, pitchers and kettles.)
So the Pharisees and teachers of the law asked Jesus, 'Why don't your disciples live according to the tradition of the elders instead of eating their food with defiled hands?'
He replied, 'Isaiah was right when he prophesied about you hypocrites; as it is written:
'"These people honour me with their lips, but their hearts are far from me.
They worship me in vain; their teachings are merely human rules."
You have let go of the commands of God and are holding on to human traditions.'
Again Jesus called the crowd to him and said, 'Listen to me, everyone, and understand this. Nothing outside a person can defile them by going into them. Rather, it is what comes out of a person that defiles them.'
'For it is from within, out of a person's heart, that evil thoughts come – sexual immorality, theft, murder, adultery, greed, malice, deceit, lewdness, envy, slander, arrogance and folly. All these evils come from inside and defile a person.'
Reflections on Mark 7: 1-8, 14, 15, 21-23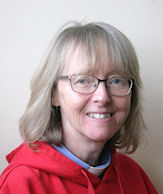 Once again the Pharisees attack Jesus on his and the disciples lack of hand washing. Washing our hands has been drummed into us this past 18 months – hands, face, space was the strapline. We were told to wash our hands for 20 seconds and were told that singing Happy Birthday was the right length of time – somebody also said that saying the Lord's Prayer was the right length too. I don't know how far you went in keeping things clean. For many months we would wash all the shopping that would go in the fridge and freezer and then isolate all the larder groceries for 3 days – Saturday was the day they came out of quarantine. We stopped doing that a short while ago. But if I have been out anywhere, I wash my hands when I get in. Washing hands is basic hygiene – especially when handling food.
So are the Pharisees being fair in taking Jesus to task about the lack of hand washing. Not long before Jesus had fed the 5,000 men plus women and children – there is no way they could have all washed their hands before eating – they didn't care they were so hungry. What the Pharisees were concerned about was not the lack of hygiene but that they weren't ceremonially washing their hands and that they weren't following tradition that had been handed down to them. Coming back from the market- place where they may have brushed by Gentiles and other unclean people, they would have felt the need to wash. Jesus on the other hand didn't care about touching people who their society deemed to be unclean – lepers, bleeding women, prostitutes, tax collectors, the sick. He did not care because He knew that being unclean was not about outward appearance and not going through the motions. The Pharisees genuinely believe that going through all these rituals – not just of washing hands but also of cups, jugs and kettles – in fact the Old Testament is full of rules about being clean and the Jews have other cleansing traditions on top of those – they believe that by doing this then they will be clean. Tradition is very important to the Jews - in the musical Fiddler on the roof Tvye sings the song called Tradition. Tradition and having rituals seem to be a thing that all people do. Tradition and ritual though can just be empty gestures if they have lost their meaning and we just go through the motions, relying on those traditions and rituals for our being clean and for our salvation. Jesus was very direct with them and quoted the words of Isaiah '"These people honour me with their lips, but their hearts are far from me. They worship me in vain; their teachings are merely human rules." In other words it is all outward show and that their hearts are far from God. Their hearts were in a bad state despite all the washing and bowing and scraping. There are many references in the Bible to having a hard heart.
This leads us to think about 2 things – how much do we follow tradition and rely on it for our being right with God? Do we ever just go through the motions of say coming to church, singing hymns, saying the words of the service – the confession for instance – but actually it is water over a duck's back – it is on the surface and inside we have other stuff going on in our thoughts, feelings and lives. Tradition can mask a hard heart. The other question that relates to this is – what is the state of our hearts? If you have a car, you know that every year you have to book it in for an MOT – to check that it is safe and road worthy. I often take mine in thinking all is OK and then they call to say this needs mending or replacing – I had no idea as all seemed to be well. It's the same when you go to the GP with some symptoms and they send you for an CT or MRI to have a look inside – because the GP doesn't have x- ray vision. It's then that they can see what your inside is like and why you have these symptoms.
So, what's the heart equivalent for us then – how do we know what state it is in? Firstly, ask yourself some tough questions – does the public me resemble the private me. If all the words you say at home were recorded and played in church how would you feel? How do you behave with your family, your friends, at work, with your neighbours? What are your thoughts like in the week? The state of our heart is shown in the words we use, our behaviour, what we do with our money, our leisure time. There are several things that we can use to help us have a good think and a good look – the Bible is the best guide. Jesus talks about God's commands – the 10 commandments for example – but know the teachings of Jesus. Our conscience is another tool – and I will add the Holy Spirit to this as He prompts us and shows us what is wrong in our lives. I don't want us all to go away feeling bad this morning – but let's be honest if what we are on the outside is what we are on the inside then we are going to be happy, have better mental health and be great witnesses for the gospel.
In Matthew 26 Jesus had a real go at the Pharisees – this is just one verse which sums it up well. 'Woe to you, teachers of the law and Pharisees, you hypocrites! You clean the outside of the cup and dish, but inside they are full of greed and self-indulgence. 26 Blind Pharisee! First clean the inside of the cup and dish, and then the outside also will be clean. Matthew 23: 25 – 26. In Greek the word hypocrite was used in acting for someone wearing a mask and pretending to be someone they are not, which is a bad thing. Jesus later goes on to teach more about the heart. It is often said that the heart of the problem is the problem of the heart. Jesus then teaches that what comes out of a person makes them unclean and then gives a list of what these could be. ''For it is from within, out of a person's heart, that evil thoughts come – sexual immorality, theft, murder, adultery, greed, malice, deceit, lewdness, envy, slander, arrogance and folly.'' It is easy to think 'none of those applies to me – I'm quite a good person.'
There are 12 things – the first 6 are actions and the second 6 are drives - states of the heart or speech. These actions include sexual sin – which could include a whole range of destructive things – pornography, upskirting, telling and listening to coarse jokes, adultery. Theft – stealing from work, shoplifting, cheating on our taxes, withholding from God the things that are God's. Murder – remember Jesus taught that hatred is murder in Matthew 5: 21,22. Adultery – which breaks the marriage bond – again remember Jesus said a lustful look at another is like adultery. Greed – our whole society and economy is based on greed – we are consumers. It's the wanting of possessions, another person, wanting more than we actually need. Malice – anything unkind – actions, words and thoughts – gossip, back- stabbing. We then have 6 states of being which drive the evil actions – deceit (not telling the truth, tricking someone), lewdness – giving into twisted and evil impulses, envy – wanting what is not yours and that you hate that person because of what they have. The last 3 are all related to the tongue – slander – saying something bad about someone. Arrogance – thinking you are better than someone else- often shown in speech and lastly folly – having no fear of God. So I would challenge anyone here to say that are totally innocent of any of these. As Christians we are still sinners – but forgiven sinners – and we need to strive to be right with God – and that begins with our inner life. So take time to have a whole life MOT – read through this list and the 10 commandments and allow the Spirit to point out anything that He wants to sort. Amen.
Rev Anne Wilkins
---
Reading for Sunday 22nd August
John 6: 56 - 69 - Many disciples desert Jesus
Whoever eats my flesh and drinks my blood remains in me, and I in them. Just as the living Father sent me and I live because of the Father, so the one who feeds on me will live because of me. This is the bread that came down from heaven. Your ancestors ate manna and died, but whoever feeds on this bread will live for ever.' He said this while teaching in the synagogue in Capernaum.
On hearing it, many of his disciples said, 'This is a hard teaching. Who can accept it?'
Aware that his disciples were grumbling about this, Jesus said to them, 'Does this offend you? Then what if you see the Son of Man ascend to where he was before! The Spirit gives life; the flesh counts for nothing. The words I have spoken to you – they are full of the Spirit and life. Yet there are some of you who do not believe.' For Jesus had known from the beginning which of them did not believe and who would betray him. He went on to say, 'This is why I told you that no one can come to me unless the Father has enabled them.'
From this time many of his disciples turned back and no longer followed him.
'You do not want to leave too, do you?' Jesus asked the Twelve.
Simon Peter answered him, 'Lord, to whom shall we go? You have the words of eternal life. We have come to believe and to know that you are the Holy One of God.'
Reflections on John 6: 56 - 69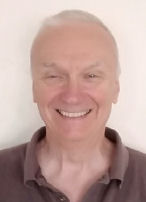 A few weeks ago I watched a 3 part TV drama called "Time". It's about a disgraced teacher, played by Sean Bean, imprisoned for killing a cyclist in a hit and run incident. There is a fascinating exchange between a Prison Officer (PO) and the Bean character (SB) as he is being "booked into" the prison –
PO "What religion are you?"
SB "Haven't really got one, don't go to church or anything….."
PO "I'll put you down as Anglican then"
SB "S'pose I'm more like a lapsed Catholic"
I can't think of a better modern intro to our reflection on the final part of John 6 – which in essence asks a question…….. are we followers or drifters? Let me focus on just 3 sentences
1. FROM THIS TIME MANY OF HIS DISCIPLES TURNED BACK (v 66) Please note those who turned back were DISCIPLES, NOT members of the crowds following Jesus. Why would they turn back at this point? Well, probably for a variety of reasons; but if you read the whole of Ch 6, Jesus is taking his identity and words to a whole new level – feeding 5000 men (plus their families), walking on water, saying I AM the bread of life (I AM being the way God revealed himself to Moses at the burning bush), saying He could give bread that was better than the manna the children of Israel ate in the wilderness (which touched the very core of the Jews national history), and finally that eternal life was only available to those who ate/drank His flesh/blood. They also knew that the crowds "intended to come and make Him King"(v 15). Warning bells would have been ringing – this is not the latest (and best so far) teacher-in-town, this is either a lunatic/dangerous revolutionary…….. or the Messiah promised throughout Jewish history! That was a HARD question to answer – remembering they didn't have the Holy Spirit living within them to witness to Jesus truth – and many of them LAPSED – turned back and/or no longer followed. But what about us? Jesus DID say some hard things, DID say some counter-cultural things, DID urge people to believe things (such as Him being the only way to God) which no longer fit comfortably in the societal norms of UK 2021…….. a country where less than 10% of people are regular members of a church worshipping community.
2. TO WHOM SHALL WE GO (v 68)? Peters honest response to Jesus direct question as to whether the 12, the inner circle, were leaving as well. And as the UK has progressively, decade by decade since 1945, decided to turn back from actively following Jesus, this is arguably the question that each individual, each family has had to face. For some, the "answer" has been to duck the question by filling life with things/activities/people, until the inevitable day when all that is stripped away. But for more, let me quote from a recent article on pop astrology, written by a 30-something, Dolly Alderton, in the Times….. "our obsession with star signs is simply a desperation for a belief system. In the absence of organised religion, we have turned to …something inexplicable to give us a sense of rules, order and outcome in a world of unpredictable chaos." It's a desperation – which I see so often in people I know and love – which drives me to my knees to pray daily that they will come/come back to the Saviour of the World, who described Himself elsewhere as the one who leaves 99 sheep safely grazing, to seek the 1 who has wandered off……who has lapsed.
3. YOU HAVE THE WORDS OF ETERNAL LIFE (v 68) Peter's answer to his own question. At this point in His ministry, what Jesus needed in disciples was AUTHENTICITY NOT NUMBERS. He promised in another conversation that, on the foundation of Peters expression of Faith, He would build His Church; the numbers would come as a result …… just read Acts Ch 2! There was a time not that long ago when, in the UK, the default position for more than half the UK population was "Christian/C of E" to the Religion question – we were a nation of "Cultural Christians" even if we went to church occasionally/never. Just like we are all "Cultural Football Fans" during the Euros, even if we never go. What our country needs now, after Covid, are groups of Jesus followers up and down the nation, who are authentic, prayerful and unafraid that He – and He only – has the Words of Life now and for eternity. Amen.
Cliff Dumbell (Lay Leader)
---
Reading for Sunday 15th August
John 6: 51 - 58 - Whoever eats my flesh and drinks my blood remains in me
I am the living bread that came down from heaven. Whoever eats this bread will live forever. This bread is my flesh, which I will give for the life of the world.The the Jews began to argue sharply among themselves, "How can this man give us his flesh to eat?"
Jesus said to them, "Very truly I tell you, unless you eat the flesh of the Son of Man and drink his blood, you have no life in you. Whoever eats my flesh and drinks my blood has eternal life, and I will raise them up at the last day. For my flesh is real food and my blood is real drink. Whoever eats my flesh and drinks my blood remains in me, and I in them. Just as the living Father sent me and I live because of the Father, so the one who feeds on me will live because of me. This is the bread that came down from heaven. Your ancestors ate manna and died, but whoever feeds on this bread will live forever."
Reflections on John 6: 51 - 58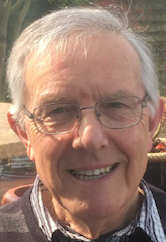 As Christians, how much are you looking forward to eternity? How clear are you about this promise from Jesus of living forever? It seems to me that the notion of eternity is not such a strange desire as we may think by many in the population at large. I have in mind a film from 1965with Peter Cushing and Bernard Cribbins where the search for living forever resulted in them finding a flame that turned blue every thousand years or so, and when it did, to jump in was to become immortal. A young woman was also involved , and when she jumped into the flame she aged in seconds and crumpled to the floor. The internet shows a huge number of other films with an emphasis on gaining immortality.
There is it seems a certain fascination with staying young, of living beyond our normal lifespan. Cryonics for example where folk can pay to be deep frozen when they die and then brought back to life when their disease has by now been cured. Have you heard about James Bedford who died in 1967 and is still deep frozen ready for future experiments? Or, on a lesser scale, what about Botox and other surgeries to keep us looking young, and even some face creams make fantastic claims! I don't think there are too many 90 year olds who want to live forever at least not in a physical sense.
What we are confronted with in Scripture is a very dynamic and supernatural promise. From John 6 and v. 51 Jesus says "If anyone eats of this bread, he will live for ever"; In V.54 "Whoever eats my flesh and drinks my blood has eternal life" and v. 58 "He who feeds on this bread will live forever". These are significant statements in the context of Jesus claiming that he is the Bread of life. V51 again He says "I am the living bread" and also "This bread is my flesh.."
Now Jesus is not just talking to the disciples in the whole of this long discourse, which covers vs 25-65, he is teaching a huge crowd and the Jews really didn't know what to make of it all. So V52 "How can this man give us flesh to eat?" A literal translation of that would mean cannibalism, so of course they questioned and being honest, that is hardly surprising. These were 'off the wall 'concepts and we wouldn't have been any the wiser than they were would we ? The question for us is, are we the wiser now?
Jesus then follows it up with some repetition and explaining also adding V53 "Drink my blood" and "unless you eat and drink you have no life in you". He repeats this 3 times. Obeying Jesus is clearly the key to' having life in us 'and for 'gaining eternal life'. This might all sound a bit ghoulish to folk outside the church. Remember from v 55 "this flesh is real food and this blood is real drink". What are we to make of it and how do we explain it?
As Christians we are all so familiar with the truths which we revisit every time we take Holy Communion. But do we really grasp what it means or do we avoid thinking about it? We do need to be clear about one thing which is fairly obvious, that the promise Jesus gives us to live forever is not in the physical world in these bodies. In v 49 Jesus refers the Jews back in history to when God provided life giving Manna as food , to the Israelites in the desert But the fact is that they still died eventually. It was a purely physical miracle. What Jesus wants to do is lift their minds to a spiritual realm where living forever demands not manna but a different kind of food altogether, which is Jesus the bread of life who shed his blood on the cross. So physical food for physical life but spiritual food for eternity with new bodies. That spiritual food, Jesus is telling us, is the flesh and blood of Jesus himself. We need to remember that the people listening were besotted with the figure of Moses, whom they revered, but Jesus is pointing out that Manna was a physical preamble to what God now offers through Jesus. If we skip over to V.60 however, we see that the reaction of many was to find this teaching hard.
Their reaction should not be ours now. We have the benefit of understanding the words of the Lord's Supper given to us in Scripture and the promises are repeated as we prepare to take the bread and wine as symbols of this teaching .From one of the Eucharistic prayers :-
Gather into one in your Kingdom all who share this one bread and one cup, so that we, in the company of all the saints, may praise and glorify you for ever through Jesus Christ our Lord.
We also have in the Bible the whole passion story leading to the death of Jesus. We have the Gospel story in full. We have a Jesus who gave his flesh and blood so that we might be forgiven and have life in all its fullness.
The symbolism at Communion is intense but at the same time taking care, as we must, to separate the physical from the spiritual with the elements being treated as purely physical reminders of a spiritual truth. We cannot allow the notion of the bread or wine in any way changing from being simply bread and wine because that path leads to superstition and idolatry. The key to the act of us receiving bread and wine is the state of our hearts and how we receive them, in both humility and gratitude for God's forgiveness and His promise of eternity.
So to draw towards a conclusion, what does Jesus really mean by asking us to eat his body and drink his blood? Is it simply taking Holy Communion ? Well, only partially, because I believe it also happens as we are obedient to his teaching in our daily lives. So the Eating and drinking (or partaking of Jesus) also happens when we pray, when we confess, when we read the scriptures, when we sacrifice our time and money in his service, when we take up our cross and follow him. It happens when we confront problems and stress by calling out to God for help looking for strength and comfort. It also happens when we approach the 'valley of the shadow of death' and reach for his hand. Without being obedient in all of these things the sacrifice of Jesus' body will have been rendered utterly.
Rev Geoff Hobden
---
Reading for Sunday 8th August
John 6: 35, 41 - 51 - Jesus the bread of life
Then Jesus declared, 'I am the bread of life. Whoever comes to me will never go hungry, and whoever believes in me will never be thirsty.
At this the Jews there began to grumble about him because he said, 'I am the bread that came down from heaven.' They said, 'Is this not Jesus, the son of Joseph, whose father and mother we know? How can he now say, "I came down from heaven"?'
'Stop grumbling among yourselves,' Jesus answered. 'No one can come to me unless the Father who sent me draws them, and I will raise them up at the last day. It is written in the Prophets: "They will all be taught by God." Everyone who has heard the Father and learned from him comes to me. No one has seen the Father except the one who is from God; only he has seen the Father. Very truly I tell you, the one who believes has eternal life. I am the bread of life. Your ancestors ate the manna in the wilderness, yet they died. But here is the bread that comes down from heaven, which anyone may eat and not die. I am the living bread that came down from heaven. Whoever eats this bread will live for ever. This bread is my flesh, which I will give for the life of the world.'
Reflections on John 6: 35, 41 - 51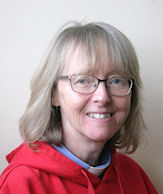 It's really hard isn't it when people don't understand what you are talking about? When they have one idea and you are talking about something completely different. Jesus had recently fed the 5,000 and that was still on people's minds. The people are pursuing Jesus because they are after more of this food – like Jesus is some travelling meals on wheels or food cart giving out freebies. They are thinking of their stomachs and that Jesus can feed them. Jesus turns this conversation round and uses it to talk about something else – to talk about Himself and that He is the bread of life. It is clearly something that they don't understand as they are remembering the time that God sent bread to the Israelites in the desert. They were thinking of literal food and bread – Jesus was talking about something very different.
Jesus says that He is the bread of life and that because of that then we never need to be hungry or thirsty again. He is not saying that we will never need to eat or drink, but He is talking about spiritual hunger and thirst. He is addressing that emptiness that we can feel as humans – maybe a sense of feeling lost, hopeless, scared, wanting something but we don't know what, needing to feel loved, safe and secure, looking for meaning in life. This is spiritual hunger that we often try to fill with material things – cars, holidays, adventures, hobbies, food, clothes. Sometimes people fill that hunger with unhealthy things – gambling, alcohol, drugs, unhealthy relationships. The whole advertising industry thrives on the fact that people are always wanting the next thing to make them feel better about themselves and about life in general. As we all know all these things are either dangerous or they are short – lived and they make us feel good for a time but that feeling soon wears off.
The bread of Jesus is so much different from any of these. Jesus fills that hunger that we have inside because that hunger is a hunger for God and to be in relationship with Him. The bread that Jesus offers is Himself – it is in knowing Jesus and being in relationship with Him that we will be satisfied. In that we will know who we belong to, who we are, that we are forgiven, that we are loved, that God has a plan for our lives, that we can know peace that the world can never give. Most importantly Jesus says 'If anyone eats of this bread, he will live for ever.' Through Jesus we can know we have the gift of eternal life – not because we have obtained it ourselves or been good people, but that Jesus gave His life for us on the cross in our place.
So how do we receive this bread – who is Jesus. He says 'He who believes has everlasting life.' Jesus does in a sense give out free food and He gives of Himself freely. We must simply believe in Him, His death and resurrection and say yes to Him in our lives. If we come to Jesus every day to be filled, then we will no longer feel that unsettled feeling, that nagging emptiness that will never go away.
St Augustine said these famous words about this:-
"You have made us for yourself, O Lord, and our heart is restless until it rests in you."
Here is a prayer for you to pray if you feel that hunger in your life.
Dear Jesus thank you that you are the bread of life. I come to you today feeling hungry and thirsty and needing you to fill me with your love. Lord help me to believe in you and to find in you new life for today and new life for after I die. Thank you that you died for me and rose again. I come to you now with open hands and asking you to fill me. In Jesus' name. Amen.
Rev Anne Wilkins
---
Reading for Sunday 1st August
John 6: 24 - 35 - Jesus the bread of life
Once the crowd realised that neither Jesus nor his disciples were there, they got into the boats and went to Capernaum in search of Jesus. When they found him on the other side of the lake, they asked him, 'Rabbi, when did you get here?'
Jesus answered, 'Very truly I tell you, you are looking for me, not because you saw the signs I performed but because you ate the loaves and had your fill. Do not work for food that spoils, but for food that endures to eternal life, which the Son of Man will give you. For on him God the Father has placed his seal of approval.'
Then they asked him, 'What must we do to do the works God requires?'
Jesus answered, 'The work of God is this: to believe in the one he has sent.'
So they asked him, 'What sign then will you give that we may see it and believe you? What will you do? Our ancestors ate the manna in the wilderness; as it is written: "He gave them bread from heaven to eat."'
Jesus said to them, 'Very truly I tell you, it is not Moses who has given you the bread from heaven, but it is my Father who gives you the true bread from heaven. For the bread of God is the bread that comes down from heaven and gives life to the world.'
'Sir,' they said, 'always give us this bread.'
Then Jesus declared, 'I am the bread of life. Whoever comes to me will never go hungry, and whoever believes in me will never be thirsty.
Reflections on John 6: 24 - 35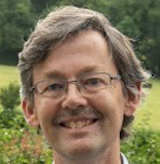 I enjoy making bread. It can come in all shapes and sizes, sweet and savoury. I have had a bread maker for years, and it certainly takes the effort out of producing delightful dough. I usually make a run of the mill 70% wholemeal 30% plain. This turns out a pretty reliable loaf. If we're having homemade burgers, then rolls are called for. If I have time and the inclination, Chelsea buns are the order of the day. In my mind, bread is an essential food.
It was also essential food in Jesus day too. The previous day, Jesus had fed five thousand men, along with women and children, with five loaves and two fish. It is now daytime the following day and the crowd have realised that neither Jesus nor his disciples are there.
The crowd must have seen the disciples leave in their boat the previous evening without Jesus. I believe that it's Jesus they wanted, as they didn't follow the disciples, as Jesus had just performed a miracle and fed them all – free food – and lots left over. They didn't have to work for it, it just appeared. So they searched and found Jesus and I can hear them saying 'How did YOU get here?' We thought you'd gone up a mountain, but here you are, with your disciples on the other side of the lake!
They were mystified, perplexed and decidedly curious. Was there going to be a repeat performance? More bread, 'cos that'd be great! Well, no. Jesus saw straight through them and their motives. I'm not here just to fill your stomachs and relieve your day to day hunger, but now, I'm going to introduce you to my kingdom, the kingdom of God, not an earthly kingdom, but a spiritual kingdom, where all your hungers will be satisfied. There is more to life than just bread and fishes, working and eating. I can come and give you much more than this.
Jesus now reveals something of his heavenly nature to them. He says 'Do not work for food that spoils, but for food that endures to eternal life, which the Son of Man will give you. For on him God the Father has placed his seal of approval.' But they still don't see it. Jesus has developed the conversation and led it on to a different plane. He is trying to get the people to raise their thoughts and vision above the ordinary hum-drum existence of working and eating to something else. Something that is much more long lasting and enduring. Something that Jesus, the Son of Man can give them. It's something that Jesus can give. It's a free gift, it's there for the taking, for the unwrapping. It's there as a present from God for You. It's there with your name on. Just for you!
But the people miss the point; they think that they have to work for it, as they ask him, 'What must we do to do the works God requires?' Jesus replies very simply 'the work of God is this: to believe in the one he has sent.' People, Jesus is saying, you only have to believe in me. But they want to work at it. No, Jesus says, 'the work of God is this: to believe in the one he has sent.'
The people still don't get it. As they now hark back to their history and talk about when the Israelites were trudging round the wilderness and moaning at Moses and Aaron in Exodus 16 to give them something to eat. I feel that the people don't see Jesus as the one sent by God. I think that their reaction is more one of 'Well, this happened in the past, is it going to happen again?' Is God going to send manna from heaven? Yes, says Jesus, God has sent manna from heaven... the true bread from heaven has been sent, he is standing right here in front of you today, now, It's me! I give life to the world.
Life giving bread. Now this sounds good. Can we have some? Always.... please?
Jesus replies with one of his 'I am' sayings. He declares 'I am the bread of life. Whoever comes to me will never go hungry, and whoever believes in me will never be thirsty.'
What does that mean to you? Jesus says to you here today 'I am the bread of life. Whoever comes to me will never go hungry, and whoever believes in me will never be thirsty.' Do you know Jesus as the bread of life, satisfying hunger and thirst? If not, come to him and ask him into your life. If you want to know more, please email me for a 'Why Jesus' booklet and I will send you one.
Chris Wilkins (Lay Leader)
---
Reading for Sunday 25th July
John 6: 16 – 21 - Jesus walks on the water
When evening came, his disciples went down to the lake, where they got into a boat and set off across the lake for Capernaum. By now it was dark, and Jesus had not yet joined them. A strong wind was blowing and the waters grew rough. When they had rowed about three or four miles, they saw Jesus approaching the boat, walking on the water; and they were frightened. But he said to them, 'It is I; don't be afraid.' Then they were willing to take him into the boat, and immediately the boat reached the shore where they were heading.
Reflections on John 6: 16 – 21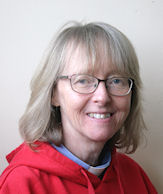 In the last few weeks readings boats have been cropping up. Boats are a mode of transport from A to B across the Sea of Galilee. But I think the boats were so much more than that – many of the disciples were fishermen and boats for them were their place of work. They would have been used to the delights and dangers of being in a boat on the water.
I wonder what boats you have been in in your life?
For the disciples and Jesus the boat acted as a sort of bolt hole – getting them away from the crowds with all their demands and needs. Giving them some peace and for Jesus a chance to rest and get some sleep.
The church is like a boat and as members of the church we are all in the same boat.
Like many of the other days we have heard about recently it has been another long and hard day – they had just fed 5,000 men plus women and children. Now it was evening and once again the disciples get into a boat and set off for Capernaum.
Notice 2 things – it is dark and Jesus is not with them.
Setting off on a journey in the dark is dangerous – especially on the water. So the disciples are not just in the dark, they are in the dark without Jesus.
I wonder if you have ever had times in your life when you are felt in the dark and without Jesus too. When you don't know which way to go and you feel uncertain and maybe a bit scared and then just as you feel it can't get worse it does.
It says that wind started to blow and the waters grew rough. Their reaction was not to panic but to keep calm and carry on and to keep rowing. They were in a dangerous situation. In the account of this in Matthew 14 we read though about where Jesus is - up a mountainside all by himself praying. He is there praying for them while all this is going on.
When we find ourselves in difficult situations that feel like being in the dark in a storm – and it feels like Jesus is not there with us – and we are working hard to get to the other side, to get through it – he is actually aware of the situation praying for us. Doesn't that fill you with hope – he knows what you are going through and is praying for us. Remember that the next time when a storm hits and you are wondering – where are you Jesus? That he is there.
Despite all the rowing the boat was just in the middle of the Sea of Galilee. Jesus now turns up walking on the water. The disciples can't make out who He is – they are very tired and it's stormy – it says that they are terrified. Jesus knows and see their fear and reassures them 'It is I, don't be afraid.'
Jesus can't come to us in person today, but I do believe that He sends people to us when we most need it. It is good not just to pray for someone but to also realise that we may be the answer to someone's prayer. As the body of Christ, we can bring the reassurance of Jesus to another person.
Once the disciples realised that it was Jesus they allowed him into the boat. Once he was in the boat another miracle happened, as if walking on water wasn't enough. When they saw Jesus the boat it was in the middle of the lake, now it was at it's destination.
When we have allowed Jesus into our boat, then we will get where we are heading quickly and safely. We often have no control over the storms in our life but we do have control as to who is in our boat. Let us as individuals be willing to invite Jesus in – let us trust in Him and see Him for who He really is – Lord of all creation and Lord of our lives if we allow Him.
Rev Anne Wilkins
---
Reading for Sunday 18th July
Mark 6: 30 – 34, 53 – 56 - Return of the Apostles
The apostles gathered round Jesus and reported to him all they had done and taught. Then, because so many people were coming and going that they did not even have a chance to eat, he said to them, 'Come with me by yourselves to a quiet place and get some rest.'
So they went away by themselves in a boat to a solitary place. But many who saw them leaving recognised them and ran on foot from all the towns and got there ahead of them. When Jesus landed and saw a large crowd, he had compassion on them, because they were like sheep without a shepherd. So he began teaching them many things.
When they had crossed over, they landed at Gennesaret and anchored there. As soon as they got out of the boat, people recognised Jesus. They ran throughout that whole region and carried those who were ill on mats to wherever they heard he was. And wherever he went – into villages, towns or countryside – they placed those who were ill in the market-places. They begged him to let them touch even the edge of his cloak, and all who touched it were healed.
Reflections on Mark 6: 30 – 34, 53 – 56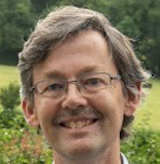 Frequently, when either Anne or I have been out, whether this be gardening for people, shopping, a funeral, interment, church service, a visit or whatever, when we get back together again, we'll spend time sharing our experiences, showing the other what we have bought and talking about how we found it, which can range from good and exciting, to awful and wanting things to change!
It's good and healthy to share experiences and feelings. The other person can learn from it and begin to understand what the person speaking has gone through and hopefully able to empathise with them as well. It also helps the person speaking – to be listened to is a gift. It helps sort out feelings and emotions, the best course of action to take and maybe even solve problems.
I wonder what it was like when the apostles came back to Jesus, after their first missionary foray into the surrounding areas without him. He had sent them out in pairs with authority. They preached that people should repent. They drove out many demons and anointed with oil many people who were ill and healed them. It was good that they were in pairs, so they could support each other, share stories with each other, minister to people together, share the Kingdom of God with others together, talk together and probably cry together as well.
When they came back, the apostles gathered round Jesus and reported to him all they had done and taught. I would love to have been able to eavesdrop on the conversations. Would they have been: happy, exhausted, jubilant, sad, excited, full of banter etc. I don't know. But what we can read from this passage is that it was a very busy time. So many people were coming and going that they did not even have a chance to eat. Jesus would know how they were feeling and what their needs were as he says 'come with me by yourselves to a quiet place and get some rest.' They have been out on mission for the first time without him and were probably exhausted. They needed time to refresh themselves and relax, share stories and learn from Jesus.
Our leaders today need to have time to 'Come with me by yourselves to a quiet place and get some rest.' I was on a CPAS webinar recently, where there was a poll taken as to how people were feeling. The majority were exhausted. As a church and as a nation we are entering a time of recovery from the Coronavirus pandemic. It is a time when we can look back at what we have been through, take stock of where we are and then with prayer, listening to God and a time of reflection, decide where we want to go, as a church and as a nation. I would encourage you to pray for our leaders, both nationally (Boris Johnson and Sir Kier Starmer) and locally (John Penrose our MP and for Terry Porter and Mike Solomon our local councillors) but do pray not only for those in the secular world, but also for those in the church: Archbishop of Canterbury Justin Welby, our Bishop Ruth Worsley, Arch Deacon Adrian Youings, Area Dean Tom Yacomeni and Rector Anne. They all need our prayers and support and to hear the words of Jesus 'Come with me by yourselves to a quiet place and get some rest.'
So what happened to the apostles and Jesus? Did they get away to a quiet place and get some rest? Well, it nearly happened, it was nearly a solitary place, but unfortunately, 'many who saw them leaving recognised them and ran on foot from all the towns and got there ahead of them.' Have you ever had the experience of spotting a quiet park bench, or a nice spot on a beach, start to head for it and someone else get there before you? Or for that matter a parking space in a popular car park? Does this ring any bells? How do you feel? What do you say to yourself? Cross, frustrated, angry, put out? So I wonder what the disciples might have felt? Probably frustrated, that their rest had been snatched away from them at the last moment!
So to finish, could I ask that we pray for our leaders, that they will find a quiet place and get some rest, as well as an empty park bench and a car park space, should they need it!
Chris Wilkins (Lay Leader)
---
Reading for Sunday 11th July
Mark 6: 14 - 29 - John the Baptist beheaded
King Herod heard about this, for Jesus' name had become well known. Some were saying, 'John the Baptist has been raised from the dead, and that is why miraculous powers are at work in him.'
Others said, 'He is Elijah.' And still others claimed, 'He is a prophet, like one of the prophets of long ago.'
But when Herod heard this, he said, 'John, whom I beheaded, has been raised from the dead!'
For Herod himself had given orders to have John arrested, and he had him bound and put in prison. He did this because of Herodias, his brother Philip's wife, whom he had married. For John had been saying to Herod, 'It is not lawful for you to have your brother's wife.' So Herodias nursed a grudge against John and wanted to kill him. But she was not able to, because Herod feared John and protected him, knowing him to be a righteous and holy man. When Herod heard John, he was greatly puzzled; yet he liked to listen to him.
Finally the opportune time came. On his birthday Herod gave a banquet for his high officials and military commanders and the leading men of Galilee. When the daughter of Herodias came in and danced, she pleased Herod and his dinner guests.
The king said to the girl, 'Ask me for anything you want, and I'll give it to you.' And he promised her with an oath, 'Whatever you ask I will give you, up to half my kingdom.'
She went out and said to her mother, 'What shall I ask for?' 'The head of John the Baptist,' she answered.
At once the girl hurried in to the king with the request: 'I want you to give me right now the head of John the Baptist on a dish.'
The king was greatly distressed, but because of his oaths and his dinner guests, he did not want to refuse her. So he immediately sent an executioner with orders to bring John's head. The man went, beheaded John in the prison, and brought back his head on a dish. He presented it to the girl, and she gave it to her mother. On hearing of this, John's disciples came and took his body and laid it in a tomb.
Reflections on Mark 6: 14 - 29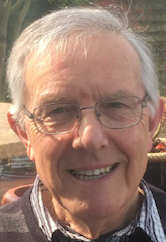 The Bible tells lots of wonderful stories. This story of John the Baptist being beheaded is not one of them! It seems a very sad story, an unjust and early end to the life of a man who had simply followed his calling to prepare the way for the Messiah. I don't have an answer to the question of why God allowed that to happen. Of course we don't have answers to many things that happen in life which we might think of as unfair to the people involved. There are regular catastrophes happening that affect the lives of sometimes hundreds of folk, like the recent collapse of a block of flats in Miami with over a hundred still unaccounted for. We cannot begin to find any justification for why that has happened, and importantly we have no basis for either blaming God or asking why He didn't stop it. Hopefully we don't have a vision of God as someone who organises and overrules all the details of human life on a daily basis. Everyone of us has the freedom given to us by God to make decisions, good or bad, which can and will affect others, sometimes in a very bad way. That is why we need to pray for our leaders regularly with the decisions they have to make.
Herod was such a leader who had the power to do good or evil. He was clearly afraid of this unusual man John and also nervous of the reaction of his subjects if anything happened to him. He loved to have a party and his birthday gave the opportunity to have one with invited guests. All would have eaten and drunk well, and the seductive dance of the daughter of Herodias led Herod to wield his power on an alcohol fuelled promise to the dancer. Gone is Herod's fear of John and his fear of the public response, all swept away by the moment, and we know the result, that John was beheaded. That's a clear warning to all of us about our decisions in life and their likely effect on others.
If we accept the view that Jesus began his ministry at the age of 30, we can conclude that John was around 27. The similarities between them both are stark. The cause of John's death was very similar to the cause of the death of Jesus, brought about by leaders who began to live in fear of this man because he taught with authority about God and they refused to let him live. Their anger may not have been fuelled by alcohol, but it was driven by their fear of losing their control of teaching and worship in the Temple. Theirs was a calculated and deceitful plan with the result that Jesus died on the cross.
There is one more similarity between them both, because they both told the TRUTH. John told the truth about how wrong it was that Herod married his brother's wife Herodias, which is why he was in prison. Jesus told the truth about God's love for us and our need to say sorry. Both men featured in prophesy in the Old Testament and both fulfilled their mission and died young.
The Bible encourages us always to "Speak the truth in love" (Ephesians 4v15) and how many times did Jesus say "I tell you the truth"? I haven't counted but there are loads of times. We are all personally responsible for our actions and words, because thy will influence others in a huge variety of ways. That gives us good reason to be close to God and start each day by submitting all our plans to Him in prayer. With the help of His Holy Spirit we can more effectively show love in all we do and say being disciples in the name of Jesus.
Rev Geoff Hobden
---
Reading for Sunday 27th June
Mark 5: 21 - end - Jesus raises a dead girl and heals a sick woman
When Jesus had again crossed over by boat to the other side of the lake, a large crowd gathered round him while he was by the lake. Then one of the synagogue leaders, named Jairus, came, and when he saw Jesus, he fell at his feet. He pleaded earnestly with him, 'My little daughter is dying. Please come and put your hands on her so that she will be healed and live.' So Jesus went with him.
A large crowd followed and pressed round him. And a woman was there who had been subject to bleeding for twelve years. She had suffered a great deal under the care of many doctors and had spent all she had, yet instead of getting better she grew worse. When she heard about Jesus, she came up behind him in the crowd and touched his cloak, because she thought, 'If I just touch his clothes, I will be healed.' Immediately her bleeding stopped and she felt in her body that she was freed from her suffering.
At once Jesus realised that power had gone out from him. He turned round in the crowd and asked, 'Who touched my clothes?'
'You see the people crowding against you,' his disciples answered, 'and yet you can ask, "Who touched me?"'
But Jesus kept looking around to see who had done it. Then the woman, knowing what had happened to her, came and fell at his feet and, trembling with fear, told him the whole truth. He said to her, 'Daughter, your faith has healed you. Go in peace and be freed from your suffering.'
While Jesus was still speaking, some people came from the house of Jairus, the synagogue leader. 'Your daughter is dead,' they said. 'Why bother the teacher anymore?'
Overhearing what they said, Jesus told him, 'Don't be afraid; just believe.'
He did not let anyone follow him except Peter, James and John the brother of James. When they came to the home of the synagogue leader, Jesus saw a commotion, with people crying and wailing loudly. He went in and said to them, 'Why all this commotion and wailing? The child is not dead but asleep.' But they laughed at him.
After he put them all out, he took the child's father and mother and the disciples who were with him, and went in where the child was. He took her by the hand and said to her, 'Talitha koum!' (which means 'Little girl, I say to you, get up!'). Immediately the girl stood up and began to walk around (she was twelve years old). At this they were completely astonished. He gave strict orders not to let anyone know about this, and told them to give her something to eat.
Reflections on Mark 5: 21 - end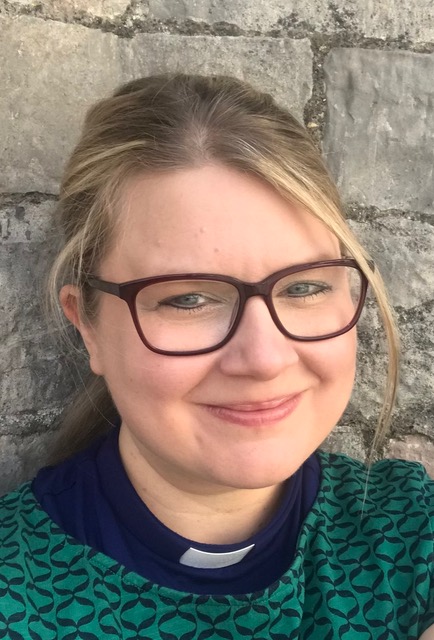 During the pandemic, we have heard that the gap between rich and poor has widened. Some people have benefitted financially and their jobs and businesses are safer. These include supermarkets, flour producers and manufacturers of garden furniture and loungewear to name a few! Other people have lost their jobs or been furloughed and struggled with less money. Likewise, during the early stages of the pandemic, ethical conundrums arose as to whose needs should be prioritised. We asked who would get hospital beds and treatment in the face of ICUs becoming overwhelmed and there was a lot of discussion over whether vulnerable people should be prioritised for vaccines and grocery deliveries. Of course, there have been allegations over the awarding of government contracts… but I won't pursue that line of enquiry.
These two passages sit together because the circumstances of the nameless woman and the young girl radically contrast with one another. Jairus and his daughter enjoy significant advantages, whereas the woman is amongst the most disadvantaged in society. It would have been very easy for Jesus to have ignored the woman and to have done Jairus' bidding and then taken the credit. However, both individuals were loved by Jesus and his compassion did not allow him to prioritise the person who shouted the loudest. Having a personal relationship with Jesus, we realise how important we are to him – he has the whole world on his heart and he is well able to juggle everyone's needs and concerns!
First, we have Jairus's twelve year old daughter. Jairus was among the religious elite of the local area. Educated, well off, entitled. It would be interesting to know what Jairus thought about Jesus before his daughter became unwell. I speculate, that he may have considered Jesus a trouble-maker. But with his daughter's failing health, he sought Jesus' help, and Jesus agrees to accompany Jairus to his daughter's bedside.
Second, we have the woman with the haemorrhage. The 21st century reader probably does not appreciate how vulnerable this woman is. This woman was considered ritually unclean and therefore was expected to separate herself from others so that they would not come in to contact with her. She was supposed to stay away from her family (if she had any) and was excluded from participating in worship. She was required to shout "unclean, unclean" when anyone approached, to warn them of her presence. Furthermore, being an unaccompanied woman, in a public space, broke the rules of propriety. She has been deprived hugs and conversation. In some respects, this woman has been self-isolating for 12 years, but without the lifelines of phone or Zoom! Her desperation has led her to put her faith in charlatan doctors who have taken all her money. The only possible livelihood available to her would have been in hovelling dung, or handling dead animals or human corpses. She lives in poverty, lonely, and her self-esteem must have been at rock bottom!
Jesus is on his way to visit Jairus' daughter, when the woman creeps up behind him and touches his cloak. She appears to have full confidence that touching Jesus' garment will heal her, but she is scared because the act of touching him will also make Jesus unclean. Jesus realises that power has left his body and looks around to see what has happened. In all this hurry, Jesus takes the time to hear this woman's story, commends her faith and calls her "daughter" indicating that she may now re-enter mainstream Jewish community life.
While the task of visiting Jairus' daughter was urgent, Jesus was not going to ignore the circumstances or needs of this homeless, disadvantaged woman – particularly when she showed bravery in approaching him. By prioritising this woman Jesus demonstrated that he was not the Messiah who would give precedence to the wealthy, the pious or the privileged.
One the other hand, it is very annoying when you are having a conversation and someone else interrupts and pushes you out. But Jairus had much more reason to be vexed. His frustration must have been painful! When his friends come to tell him his daughter is dead, he must have been so angry with Jesus and the woman. To top it off, after all that study at rabbi-school - Jesus tells him to have faith like that woman who'd been excluded from the synagogue for 12 years!!
Thankfully, we know the happy ending of Jairus' daughter. She is brought back to life and all is well!
Both the women were associated with death. Jairus' daughter because she literally died, and the woman because her condition was linked to a social death. Jesus is the solution - bringing eternal life and liberation from death. Those deemed to be social outcasts will have equal (and maybe priority) access to the Kingdom. This, therefore, places responsibilities on the church community to treat those in vulnerable situations as beloved "daughters" and sons of God.
In a few months, when I am ordained deacon, (that is the first year of being a curate) the Bishop will set out the Church's expectation (a bit like a job description) and included in it is:
"They are to … search out the poor and weak, the sick and lonely and those who are oppressed and powerless, reaching into the forgotten corners of the world, that the love of God may be made visible." This is also the calling and task of the church. Please pray for me as I seek to be faithful to this calling, as I will continue to pray for you. Amen.
Larisssa Trust (Ordinand)
---
Reading for Sunday 20th June
Mark 4: 35 - 41 - Jesus calms the storm
That day when evening came, he said to his disciples, 'Let us go over to the other side.' Leaving the crowd behind, they took him along, just as he was, in the boat. There were also other boats with him. A furious squall came up, and the waves broke over the boat, so that it was nearly swamped. Jesus was in the stern, sleeping on a cushion. The disciples woke him and said to him, 'Teacher, don't you care if we drown?'
He got up, rebuked the wind and said to the waves, 'Quiet! Be still!' Then the wind died down and it was completely calm.
He said to his disciples, 'Why are you so afraid? Do you still have no faith?'
They were terrified and asked each other, 'Who is this? Even the wind and the waves obey him!'
Reflections on Mark 4: 35 - 41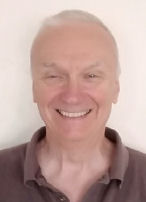 One of the things I love about Bible passages is that when you read them – however well you know them – the Holy Spirit often highlights parts that you'd previously only thought of as supporting sentences to the main thrust of the narrative.
So when I started reading this passage from Mark 4, I thought "Oh yes, Jesus calms the seas and thus shows His mastery over the elements of nature." But I was brought up short in my reading, because another verse stood out from the page as I read; it was the second half of v38……' The disciples …..said to Him "Teacher, DON'T YOU CARE IF WE DROWN?"'
Now His disciples knew a fair bit about sudden bad weather on the Sea of Galilee – and a number of them were fishermen. All fishing communities have their stories of sudden bad weather which end in tragedy (we've just come back from Cornwall, and there are plenty such stories there), and for Jesus disciples – using their local knowledge – the sight of waves breaking over their boat was not a good sign.
AND YET THEY COULD SEE JESUS, APPARENTLY UNCONCERNED, FAST ASLEEP IN THE STERN – presumably with the spray drifting over Him.
A force of nature, apparently running riot and out of control, threatening lives, and Jesus apparently oblivious of it or unengaged.
Starting to ring any bells?
This event clearly had a massive impact on Simon Peter (who dictated his remembrance of Jesus life to Mark to compile his Gospel)……he even remembered Jesus was asleep on a cushion! This all probably happened on Peters boat, as he was the senior fisherman-disciple. So what might Peter and Jesus want us to take from the event, as we look to answer our own questions of where is Jesus? And what use is faith? as we face stormy episodes in life.
1. Jesus IS always with us in our "boat" when the storms suddenly hit, when we feel we are going to be overwhelmed …….. when he appears to be disengaged, and doesn't appear to be answering our prayers. The disciples in the boat had 2 options. The first – and most natural for them as locals – was to look at the storm from their own natural perspective and think…..boy this one is bad even by Galilee standards; its going to be touch and go whether we make it. The second – not easy as this occurred quite early on in their journey as disciples – was to look at it from the perspective of having Jesus in the boat with them, and the fact that he appeared to be unperturbed and was fast asleep. He clearly thought that however stormy it was, they would make it through.
2. It's ok to shout at God and say "Don't you care". Remember Jesus himself did it on the Cross, in the one moment that his perfect communication with God, his own Father, was cut off, as he offered himself to take the punishment appropriate for all the wrongdoing done by the human race past, present, and future.
3. Look for God's response; thy will be one. What did the disciples actually expect Jesus to do in response to their cry of panic? Knowing Peter at this point of his faith journey, it would have been "All hands on deck and lend your strength to keeping the ship afloat " – after all, Jesus was a manual labourer and in the prime of life and strength! But Jesus response clearly came as a massive shock; he just got up and told the elements to behave themselves and settle down, just like an authoritative teacher to an unruly class! The disciples were terrified! "Who is this?" they said. Notice that the passage suggests that Jesus didn't answer this question …….. they would only realise the answer as they continued on with Jesus to Easter Sunday and beyond. But does the Bible as a whole suggest that EVERY time we experience the storms of life, God's response to our prayers is for all things to suddenly become calm and resolved? Some times …. but not always. Read Paul's life story (including his shipwreck in Acts 27!), and the "Heroes of Faith" passage in Hebrews 11. What we CAN know, as His followers and children, is the inner reassurance by His presence through the Holy Spirit day in and day out, that we are not alone and that all things will pass.
Which brings us back to the pandemic …… in all its variants. If we want a spiritual perspective, lets see that from the dawn of Creation, Gods plan has always been that, together with Him, we care for and tend this earth and all humanity as His good stewards, part of which since the Fall has been dealing with the calamities which periodically afflict us. He has given us the tools of science AND faith, not BLIND faith, and not faith IN science ALONE. We are His hands and feet, whether praying or giving a jab.
Cliff Dumbell (Lay Leader)
---
Reading for Sunday 6th June
Mark 3: 20 - end - Jesus accused by his family and by teachers of the law
Then Jesus entered a house, and again a crowd gathered, so that he and his disciples were not even able to eat. When his family heard about this, they went to take charge of him, for they said, 'He is out of his mind.'
And the teachers of the law who came down from Jerusalem said, 'He is possessed by Beelzebul! By the prince of demons he is driving out demons.'
So Jesus called them over to him and began to speak to them in parables: 'How can Satan drive out Satan? If a kingdom is divided against itself, that kingdom cannot stand. If a house is divided against itself, that house cannot stand. And if Satan opposes himself and is divided, he cannot stand; his end has come. In fact, no one can enter a strong man's house without first tying him up. Then he can plunder the strong man's house. Truly I tell you, people can be forgiven all their sins and every slander they utter, but whoever blasphemes against the Holy Spirit will never be forgiven; they are guilty of an eternal sin.'
He said this because they were saying, 'He has an impure spirit.'
Then Jesus' mother and brothers arrived. Standing outside, they sent someone in to call him. A crowd was sitting round him, and they told him, 'Your mother and brothers are outside looking for you.'
'Who are my mother and my brothers?' he asked.
Then he looked at those seated in a circle round him and said, 'Here are my mother and my brothers! Whoever does God's will is my brother and sister and mother.'
Reflections on Mark 3: 20 - end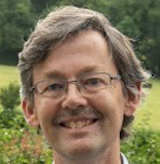 Before Lockdown One, I had set up a new group called Board Games Galore, we met monthly on a Sunday afternoon in the church centre. One of the games that we played was called 'Risk'. It was a game of strategy and luck. Players placed their armies on the countries they owned. How many armies that were to be placed on the countries was up to the player and involved a bit of strategic planning. The aim was to win opponents countries by the rolling of dice, but not to spread one's armies too thinly to leave them vulnerable to attack and defeat. The game finished when there was world domination and one's opponents were wiped out. United we stand, divided we fall.
Division leads to weakness and losing countries and ultimately losing the game, but if an army is united and strong it will ultimately win. As one army begins to take over, there is an edgyness, things change, it feels uncomfortable, the winning army can feel unstoppable and things are not as they were.
Change can bring an uncomfortable feeling to one's life. There can be the desire to return to how things were. One's frame of reference can be suddenly put out of focus and the ability to know where one is heading in one's life put into doubt.
Two things are happening in this reading. I feel that the first thing is about change.
Jesus is changing people's understanding of himself. They used to know him as Jesus, the son of Joseph of Nazareth, a carpenter by trade. But now, they seeing him as a healer, a teacher and someone who can forgive sin and this is upsetting their understanding of him. People are flocking around him, so much so, that in the reading Jesus is not even able to eat in the house where he was with his disciples! His family have decided to take control of the situation. This really is getting ridiculous and out of hand. Where is the quiet life we all used to know? When things were predictable and ordered? So Jesus' mother and brothers arrive. Jesus was told this fact but he doesn't stop what he is doing. He is focussed on something else – telling people about God's kingdom and that there is a bigger family to belong to. This is a change of outlook and relationships.
What are the steps needed to be part of this family? Anne wrote about this last week about being born again. That is the first step into God's family here on earth. It is not a family in which one can be passive and just an onlooker. Jesus looked at those seated in a circle round him and said, 'Here are my mother and my brothers! Whoever does God's will is my brother and sister and mother.' What is God's will? I guess the easiest answer is from Matthew 22: 37 where Jesus says 'Love the Lord your God with all your heart and with all your soul and with all your mind." This is the first and greatest commandment. And the second is like it: 'Love your neighbour as yourself.'
The second theme in today's reading is about being united and being divided. This is where the illustration of the game 'Risk' came in. The teachers of the law had arrived from Jerusalem and said, 'He is possessed by Beelzebul! By the prince of demons he is driving out demons.' I feel Jesus' frustration in his reply. 'How can Satan drive out Satan? If a kingdom is divided against itself, that kingdom cannot stand. United we stand, divided we fall. Of course, Jesus isn't on Satan's side. Jesus came to restore people's relationship with God, bring wholeness and healing and reconciliation with one another and all of creation. Satan is quite the opposite, He is out to divide and destroy, bring darkness instead of light and despair as opposed to hope. He is the 'strong man'. Only Jesus can tie up the strong man to be able to bring people from the chains of darkness in to the kingdom of light. Through Jesus, we can ask and be given forgiveness, but to those who continually reject God, there can be no forgiveness from God and they will remain in the strong man's house for ever.
So to sum up the two themes in the reading: God's kingdom brings a change in relationships as Jesus says: Whoever does God's will is my brother and sister and mother and the second theme is one of strength in unity 'United we stand, divided we fall.' Amen.
Chris Wilkins (Lay leader)
---
Reading for Sunday 30th May
John 3: 1 - 17 - Jesus teaches Nicodemus
Now there was a Pharisee, a man named Nicodemus who was a member of the Jewish ruling council. He came to Jesus at night and said, 'Rabbi, we know that you are a teacher who has come from God. For no one could perform the signs you are doing if God were not with him.'
Jesus replied, 'Very truly I tell you, no one can see the kingdom of God unless they are born again.'
'How can someone be born when they are old?' Nicodemus asked. 'Surely they cannot enter a second time into their mother's womb to be born!'
Jesus answered, 'Very truly I tell you, no one can enter the kingdom of God unless they are born of water and the Spirit. Flesh gives birth to flesh, but the Spirit gives birth to spirit. You should not be surprised at my saying, "You must be born again." The wind blows wherever it pleases. You hear its sound, but you cannot tell where it comes from or where it is going. So it is with everyone born of the Spirit.'
'How can this be?' Nicodemus asked.
'You are Israel's teacher,' said Jesus, 'and do you not understand these things? Very truly I tell you, we speak of what we know, and we testify to what we have seen, but still you people do not accept our testimony. I have spoken to you of earthly things and you do not believe; how then will you believe if I speak of heavenly things? No one has ever gone into heaven except the one who came from heaven – the Son of Man. Just as Moses lifted up the snake in the wilderness, so the Son of Man must be lifted up, that everyone who believes may have eternal life in him.'
For God so loved the world that he gave his one and only Son, that whoever believes in him shall not perish but have eternal life. For God did not send his Son into the world to condemn the world, but to save the world through him.
Reflections on John 3: 1 - 17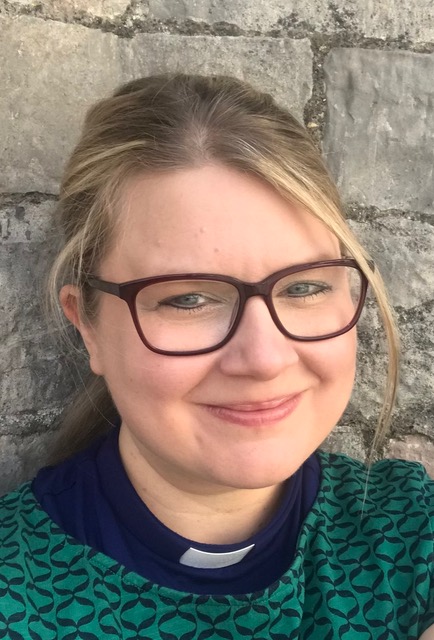 I have rather a soft spot for this Sunday's Gospel reading, as it was the theme of the first Anglican church service, I attended aged 14. I had recently decided to be confirmed and, somewhat unwillingly, started attending church!
Like Nicodemus, I didn't feel entirely comfortable with describing myself as "born again" which remains uncomfortably un-Anglican, but as we see in verse 3 "no-one will see the Kingdom of God unless he (or she) is born again".
Nicodemus is an influential Pharisee and has come to discreetly meet with Jesus – and well might he be cautious of being seen with Jesus! The Pharisees regarded themselves as God's gatekeepers - controversial figures like Jesus were treated with the utmost suspicion. The Pharisees kept themselves apart from others and did not eat with those outside their circle of equals. Hardly surprising that they gained a "holier than thou" reputation!
Despite the many reservations Nicodemus must have had, he saw meaning and promise in Jesus' speech and works, probably considering the possibility that Jesus might be a prophet, or even the promised Messiah. However, Jesus is entirely un-flattered and unimpressed by Nicodemus' hesitancy, dismissing the fact that Nicodemus has been quite brave in approaching him!
Jesus begins this riddle, to the irritation and bafflement of Nicodemus, specifying that he needs to be "born again" in order to enter the Kingdom of God.
"New birth" meant starting again; moving from an old way of life to a new one - this would have been quite a challenging thing for a Pharisee to hear. (His confusion is evident when Nicodemus, at first, thinks that Jesus is speaking literally!) This is the crux! Jesus was inviting Nicodemus to make a decision over whether or not to place his faith in Jesus, and commit himself to lifelong discipleship. Jesus was asking Nicodemus to step away from his peers and turn away from his high status. The Pharisees believed themselves to be the ultimate authority on God's Kingdom, and so the idea that his spiritual practices needed revision and re-direction would have been shocking to Nicodemus.
This is also true today – we are also perturbed that God expects us to rethink our lifestyle and re-orient ourselves towards Jesus' values. Like Nicodemus, we are being asked to look beyond our culture and to put our trust in Jesus. In baptism, we are called to love and trust Jesus, to pray, and to further the Kingdom as far we are able.
"For God so loved the world that he gave his one and only son that whoever believes in him, shall not perish, but have eternal life." (3:16.) In his death and resurrection Jesus accomplished the salvation of humankind; when we die Jesus promises us eternal bliss spent in his company. This passage with Nicodemus is used on Trinity Sunday, because we acknowledge that following the coming of the Holy Spirit, commemorated last week at Pentecost, we also now have the spiritual support of the the third person of the Trinity. When we are baptised and reborn of water and Spirit, we can enjoy the spiritual fruit deriving from the Holy Spirit. (More details of these can be found in Galatians 5.)
So what of Nicodemus? At this point Nicodemus' faith is lacking. He is leaning on his status and learning. Well, we can fairly safely say that he correctly identified Jesus in the end. At the end of John's Gospel, Nicodemus is reported as preparing Jesus' body for burial with myrrh and aloes, a burial that would have befitted Jesus the King. (John 19: 39-40.) This was a taboo thing for a Pharisee to do, due to the ritual purity laws. This suggests that Nicodemus had let go of his life as a Pharisee and accepted Jesus as the Son of God, embracing the personal and participative love that all Jesus' disciples are offered: perfect parenting in God the Father, freedom through Jesus the Son and a fulfilled life through the gifts of the Holy Spirit. Amen.
Larissa Trust (Ordinand)
---
Reading for Sunday 23rd May
Acts 2: 1 - 21 -The Holy Spirit comes at Pentecost
When the day of Pentecost came, they were all together in one place. Suddenly a sound like the blowing of a violent wind came from heaven and filled the whole house where they were sitting. They saw what seemed to be tongues of fire that separated and came to rest on each of them. All of them were filled with the Holy Spirit and began to speak in other tongues as the Spirit enabled them.
Now there were staying in Jerusalem God-fearing Jews from every nation under heaven. When they heard this sound, a crowd came together in bewilderment, because each one heard their own language being spoken. Utterly amazed, they asked: 'Aren't all these who are speaking Galileans? Then how is it that each of us hears them in our native language? Parthians, Medes and Elamites; residents of Mesopotamia, Judea and Cappadocia, Pontus and Asia, Phrygia and Pamphylia, Egypt and the parts of Libya near Cyrene; visitors from Rome (both Jews and converts to Judaism); Cretans and Arabs – we hear them declaring the wonders of God in our own tongues!' Amazed and perplexed, they asked one another, 'What does this mean?'
Some, however, made fun of them and said, 'They have had too much wine.'
Peter addresses the crowd
Then Peter stood up with the Eleven, raised his voice and addressed the crowd: 'Fellow Jews and all of you who live in Jerusalem, let me explain this to you; listen carefully to what I say. These people are not drunk, as you suppose. It's only nine in the morning! No, this is what was spoken by the prophet Joel:
"In the last days, God says, I will pour out my Spirit on all people. Your sons and daughters will prophesy, your young men will see visions, your old men will dream dreams. Even on my servants, both men and women, I will pour out my Spirit in those days, and they will prophesy. I will show wonders in the heavens above and signs on the earth below, blood and fire and billows of smoke. The sun will be turned to darkness and the moon to blood before the coming of the great and glorious day of the Lord. And everyone who calls on the name of the Lord will be saved."
Reflections on Acts 2: 1 - 21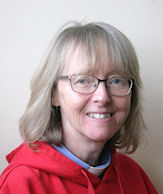 It strikes me that Pentecost was a day of liberation and freedom. For the Jewish nation Pentecost was known as Shavaot – the feast of weeks or the feast of harvest. It is really interesting that the coming of the Holy Spirit came at Pentecost. What was a celebration of an actual harvest became a celebration of a spiritual harvest and of all the spiritual gifts that would come through the coming of the Holy Spirit.
Who or what came to change things and make this harvest take place? The disciples were in a place of captivity. In the last few weeks after the death of Jesus they had been captive to grief and to fear. They staying together in a room was somehow an indication of what was going on inside them. 'The doors locked for fear of the Jews.' Then Jesus returns from the dead and they leave that place and the meetings with him are outside. They are free from their grief.
Then at the beginning of Acts they are once again captive as Jesus ascends into heaven. After he ascends, they go back to a room in Jerusalem. It is here they prayed and waited. Something needs to happen to change them. They needed freeing, liberating, they need to be given power and confidence (not in themselves but in Jesus), they needed to learn to get on and do Jesus' ministry for themselves. They needed to become bold – they needed supernatural power.
I wonder what we need to be liberated from? Whatever it is, Christians are people who are and who can be freed by the Holy Spirit. Today is a day of liberation. That power came in different ways. Firstly through wind – the sound of a violent wind came into the whole house. You can't see the wind but we can see its effects. That is how we know. We can't see the Holy Spirit but we can see its effects on people – people's faces change, they feel peace or great love, some feel warmth or electricity. And in the day to day, we see change in people as they grow more and more fruits of the Spirit – it is evident. We need the wind of the Spirit like a boat needs to put the sails up and catch the wind. In the Atlantic and the Pacific oceans near the equator is a place they call the doldrums. It is a dangerous place because at times all wind ceases and boats go nowhere. We use the term to mean when we have stagnated or aren't going anywhere. I wonder if you are in the doldrums and need to put up your sails and ask the Holy Spirit to fill you?
When the Spirit came there were also tongues of fire on them. The presence of fire in the Bible often means the presence of God. The last thing that happens is that they are all filled with the Holy Spirit. Notice the wind fills the whole house, ALL are filled, the promise is for all people – sons and daughters, young men, old men, servants, men and women. And when they are all filled they then all speak in other tongues. The important thing is that they all proclaimed in languages that others heard as their own. And what they spoke was the wonders of God.
The truth is that we all need this filling of the Holy Spirit if we are to tell others effectively about the good news of Jesus. The church by definition must be filled with the Holy Spirit in order to work. And remember that being filled resulted in a harvest of souls. That is why we are here – to bring people to Christ. On this day of Pentecost we say come Holy Spirit, come wind of God, come fire of God and liberate us to be the church. Amen.
Rev Anne Wilkins
---
Reading for Sunday 16th May
John 17: 6 - 19 - Jesus prays for his disciples
'I have revealed you to those whom you gave me out of the world. They were yours; you gave them to me and they have obeyed your word. Now they know that everything you have given me comes from you. For I gave them the words you gave me and they accepted them. They knew with certainty that I came from you, and they believed that you sent me. I pray for them. I am not praying for the world, but for those you have given me, for they are yours. All I have is yours, and all you have is mine. And glory has come to me through them. I will remain in the world no longer, but they are still in the world, and I am coming to you. Holy Father, protect them by the power of your name, the name you gave me, so that they may be one as we are one. While I was with them, I protected them and kept them safe by that name you gave me. None has been lost except the one doomed to destruction so that Scripture would be fulfilled.
'I am coming to you now, but I say these things while I am still in the world, so that they may have the full measure of my joy within them. I have given them your word and the world has hated them, for they are not of the world any more than I am of the world. My prayer is not that you take them out of the world but that you protect them from the evil one. They are not of the world, even as I am not of it. Sanctify them by the truth; your word is truth. As you sent me into the world, I have sent them into the world. For them I sanctify myself, that they too may be truly sanctified.
Reflections on John 17: 6 - 19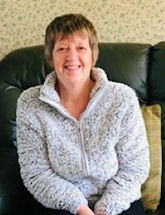 After Jesus said this, he looked towards heaven and prayed.' John chapter 17 opens with these words. Jesus had just finished teaching the disciples and then turned in prayer to God, his father. Jesus knew the power of prayer. He prayed for guidance in places of quiet solitude: he often took himself off, into nature, away from others. He prayed in praise to God the Father. He prayed prayers of thanksgiving. He prayed for the children. He prayed with others. He was persistent in prayer: in the parable of the persistent widow in Luke, Jesus makes it clear that we should keep on praying. Jesus taught his followers how to pray the Lord's Prayer. Jesus prayed in times of trouble and anguish, in Gethsemane and on the cross. Jesus prayed, knowing that his prayers would be answered in all kinds of ways. So when we read Jesus' prayer for the disciples, for his followers, we know that Jesus is absolutely certain that God will respond to him.
This prayer in John 17 comes just as Jesus prepares to leave his disciples, and although the context here is the crucifixion, it also encapsulates Jesus' leaving the disciples at Ascension. At the heart of the prayer is Jesus' love for the disciples, but also the certainty that the Father too loves these people who have accepted Jesus as the Son. Jesus prays for protection, not just personal protection, but protection 'so that they may be one as we are one'. Jesus prays that they will share the same joy that Jesus has had in doing the Father's will and spreading the kingdom of God.
Jesus prays that his disciples will be protected from 'the evil one' whose purpose is to destroy Christian unity and witness. He prays that the disciples will be protected while staying in a world that hates them, mocks them, ignores them as they work towards the kingdom. He prays that they will hold on to each other under all circumstances while witnessing to the truth of Jesus' incarnation, never allowing the world's scepticism or hostility to divide them, just as it did not divide Father and Son in Jesus' earthly ministry.
Jesus is praying that the disciples will bring witness to what he has done: bringing the active, loving, redeeming presence of God into the human situation. 'As you sent me into the world, I have sent them into the world.' This is the pattern for all of Jesus' followers, for us, to continue His mission, surrounded by his prayers.
Jesus' wonderful prayers are an inspiration to us all. Between Ascension and Pentecost we should take time to pray for ourselves, for the world and specifically for five people who have yet to know the love offered to them through Jesus, using the resources 'Thy Kingdom Come' offers. Like Jesus, we pray in love, in faith and in trust, praying that He will help us to 'transform, revive, and heal society', knowing that He is always with us. Prayer is powerful: how will each one of us use that gift?
Jane Barry (Reader)
---
Reading for Sunday 9th May
John 15: 9 - 17 - The vine and the branches
'As the Father has loved me, so have I loved you. Now remain in my love. If you keep my commands, you will remain in my love, just as I have kept my Father's commands and remain in his love. I have told you this so that my joy may be in you and that your joy may be complete. My command is this: love each other as I have loved you. Greater love has no one than this: to lay down one's life for one's friends. You are my friends if you do what I command. I no longer call you servants, because a servant does not know his master's business. Instead, I have called you friends, for everything that I learned from my Father I have made known to you. You did not choose me, but I chose you and appointed you so that you might go and bear fruit – fruit that will last – and so that whatever you ask in my name the Father will give you. This is my command: love each other.
Reflections on John 15: 9 - 17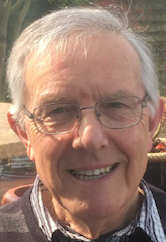 What a riveting and extraordinary passage this is! Yes, it's Jesus speaking and that always adds an extra dimension to the text, but in this passage he includes a phrase which I don't think that you will find anywhere else in the Bible. You may be ahead of me by now. It comes twice, firstly in v.12 and then v. 17. The phrase is the COMMAND to LOVE. So, "My command is this "Love each other as I have loved you" and "This is my COMMAND:LOVE each other". As Christians we are commanded to love. Did you know that? Loving others as Jesus loved us (v9) is not it seems an option. Command is a strong word which we don't usually associate with being followers of Jesus. And the meaning of the word 'love' both in a Christian context when we meet together but also as we cope with the world at large, rather illuminates the challenge of obeying the command to love. I want to briefly explore how great that challenge is but first need to point out that there is one huge benefit to following the command. It comes in v.14. which is another spectacular verse. Jesus says to us "You are my friends if you do what I command". As a Christian I want to be counted as a friend of Jesus and hope you do too. We know how to achieve that don't we? In practical terms how does loving others challenge us in a general sense when living in the world? Being a loving person remember, is not a weakness but a strength. You could come up with ideas the same as me. Loving means being slow to anger, an absence of criticism, willingness to forgive, offering support, sensitive to circumstances, plenty of humility, giving the benefit of the doubt, being a peacemaker. It's having an attitude the same as Jesus had towards everyone. Jesus said "Father, forgive them for they don't know what they do". Loving in a Christian context includes all the above plus Ephesians 4 v 15 Speaking the truth in love, in the context of growing in our faith. Loving includes delighting in worship and praying together. Loving avoids gossip but offers spiritual support. Loving, rules out selfishness or pride. There is no place for pretensions or superior attitudes.
Let me ask you this. Can any of us ever question our need to say sorry to God daily? The challenge of obeying that command to love is simply too great for us. Having said that I still want to be friends with Jesus and God's love for us allows that to happen. You know the answer. It's Repentance and receiving the gift of His Spirit to help us grow in our faith.
So we have a passage here which is full of wonderful words about love, which we can all agree with, but a passage which at the same time confronts us with a challenge we fail at every day. Yet the truth is that can still be friends with Jesus resulting in an absolute conviction of eternity with our Father for ever.
A riveting and extraordinary passage ? I think so and hope you do as well.
Jesus said,"This is my command: Love each other"
Rev Geoff Hobden
---
Reading for Sunday 2nd May
John 15: 1 - 8 - The vine and the branches
'I am the true vine, and my Father is the gardener. He cuts off every branch in me that bears no fruit, while every branch that does bear fruit he prunes so that it will be even more fruitful. You are already clean because of the word I have spoken to you. Remain in me, as I also remain in you. No branch can bear fruit by itself; it must remain in the vine. Neither can you bear fruit unless you remain in me.
'I am the vine; you are the branches. If you remain in me and I in you, you will bear much fruit; apart from me you can do nothing. If you do not remain in me, you are like a branch that is thrown away and withers; such branches are picked up, thrown into the fire and burned. If you remain in me and my words remain in you, ask whatever you wish, and it will be done for you. This is to my Father's glory, that you bear much fruit, showing yourselves to be my disciples.
Reflections on John 15: 1 - 8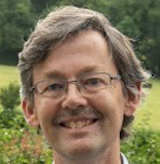 As a lot of you know, I enjoy gardening. Last year during lock down one we did a lot of gardening at The Vicarage. Areas of brambles were cleared, buddleia, which were growing in the wrong place were cut down and weeds were pulled up. It was a good transformation.
Not only was dead stuff cleared away, but some of the living plants that remained were pruned and fed. This had quite an effect. The most stunning one was the rose which is growing over the bomb shelter; it flowered for the first time in ages. The camellia also responded by putting on a lovely flowering display this Spring.
Pruning is good. Pruning is necessary. Pruning brings unexpected benefits.
This week's reading is about pruning. Jesus is the vine, we are the branches and the Father is the gardener. Branches need pruning. Is something not growing into fruitfulness? It is pruned and cut off. Is something fruitful, but maybe is growing out of shape or growing in the wrong direction? It is pruned and cut off. What is the result? It will be even more fruitful. So something in you or in your life might already be fruitful, but to make it more fruitful it might need to be pruned to increase the yield. Pruning leads to positive growth and fruitfulness.
This week's reading is also about remaining. Jesus says 'I am the vine; you are the branches. If you remain in me and I in you, you will bear much fruit; apart from me you can do nothing.' In this passage, the word 'remain' appears eight times. When Jesus repeats something, it is to emphasise its importance. So to repeat something eight times must be very important. 'Remain in me, as I also remain in you. No branch can bear fruit by itself; it must remain in the vine. Neither can you bear fruit unless you remain in me.'
So the message is one word 'Remain!' Remain in Jesus. As pruning happens, remain in Jesus. We are dependent on Jesus. We need to remain in him. As a branch we can't exist on our own. We can't grow and bear fruit on our own separated from the vine. The vine can exist without the branches, but we can't exist and grow when separated from the vine. We need to remain in Jesus and him in us.
What are the best ways to remain? There are four ways: Prayer, Bible reading, corporate worship and Fellowship. Or as Luke writes in Acts 2: 42 'They devoted themselves to the apostles' teaching and to fellowship, to the breaking of bread and to prayer.'
Let's look at the four ways to remain:
● Prayer. What's you prayer life like? Is it just coming to God with a shopping list? Is it more than this? There are different strands which can be used: Adoration – telling God we love Him, Confession – saying sorry for wrong thoughts, words or deeds, Thanksgiving – saying thank you to God for all the good things he gives us and finally Supplication – or asking. Adoration, Confession, Thanksgiving and Supplication form the mnemonic ACTS, which is an easy word to remember.
● Bible reading – do you read the Bible daily with Bible reading notes or with a commentary? Anne and I use 'Fresh from the Word' which we would recommend.
● Corporate worship – coming to church each Sunday and finally
● Fellowship – meeting up with other Christians midweek – maybe at a homegroup via zoom, or meeting outside for a coffee and cake, or making a phonecall. Fellowship is important. It is getting to know one another.
If one doesn't remain in Jesus and him in you, what happens? Jesus says 'You are like a branch that is thrown away and withers; such branches are picked up, thrown into the fire and burned.' Well, that's pretty clear, what has withered and is not part of the vine is cleared away and burned. Full stop. The End!
But what are the benefits of remaining in Jesus and him in you? Jesus says 'If you remain in me and my words remain in you, ask whatever you wish, and it will be done for you. This is to my Father's glory, that you bear much fruit, showing yourselves to be my disciples.' What is the fruit which the Father is looking for? The list in Galatians 5: 22 – 23 is a good place to start 'But the fruit of the Spirit is love, joy, peace, forbearance, kindness, goodness, faithfulness, gentleness and self-control.'
The Father who prunes us sees the results in our increasing fruitfulness and this brings him glory. He hears us ask for things which are good and in line with producing fruit and loves to give them to us. Remaining in Jesus and him in us shows the world that we are disciples of the one true and living God. So let us remain in Jesus and him in us, allow the Father to prune us to be more fruitful and let us show the world that we are disciples of Jesus to the glory of the Father. Amen.
Chris Wilkins (Lay Leader)
---
Reading for Sunday 25th April
John 10: 11 - 18 - The good shepherd and his sheep
'I am the good shepherd. The good shepherd lays down his life for the sheep. The hired hand is not the shepherd and does not own the sheep. So when he sees the wolf coming, he abandons the sheep and runs away. Then the wolf attacks the flock and scatters it. The man runs away because he is a hired hand and cares nothing for the sheep.
'I am the good shepherd; I know my sheep and my sheep know me – just as the Father knows me and I know the Father – and I lay down my life for the sheep. I have other sheep that are not of this sheepfold. I must bring them also. They too will listen to my voice, and there shall be one flock and one shepherd. The reason my Father loves me is that I lay down my life – only to take it up again. No one takes it from me, but I lay it down of my own accord. I have authority to lay it down and authority to take it up again. This command I received from my Father.'
Reflections on John 10: 11 - 18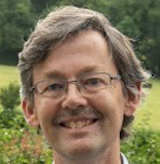 Last week I was in deepest Somerset doing a day's gardening for my cousin. It is idyllic where she lives. The cottage is on the South facing slope of the Mendip Hills, surrounded on two sides by green fields and the other two by woods. The woodpeckers were drumming and the buzzards were up circling on the thermals in the warm Spring sunshine.
Over all this peaceful loveliness came the sound of bleating sheep. The low pitched baaa of the ewes and the high pitched bleating of the baby lambs. Lambing was in full swing. At one point, the farmer arrived in his 4x4 mini farm vehicle and tooted his horn. The sheep came running to him for their food. The sheep knew the sound of his horn and what is signified. The farmer knows the sheep and the sheep know the farmer. There is trust and understanding. Likewise the mother sheep know their babies – their voices and their scent. There is a bond between them and this bond is life giving and life sustaining.
To be known by and to know someone is wonderful. It is life giving. It is healthy and lovely. Being loved and to love someone is strengthening and fulfilling. It is a mutual two way relationship that leads to flourishing and growth.
In this week's reading, Jesus describes himself as 'The Good Shepherd'. He is someone who can be trusted, who can be relied upon and who knows his sheep. Jesus is someone who would do anything for his sheep, even to laying down his life for them. Jesus is the opposite to 'The Bad Shepherd', who, as the reading says, would abandon the sheep and run away at the first hint of trouble, resulting in the sheep being attacked and scattering. So with the bad shepherd, there would be chaos and confusion at the first sign of a wolf, no care and consideration for the sheep under his care, with the sheep being isolated and vulnerable to more threats of predators because the bad shepherd had legged it.
If Jesus is the good shepherd, then who are the sheep? We are! We are known by Jesus intimately and lovingly. There is an interplay in the relationship, just as there is a similar relationship between Jesus and his Father in heaven. Does Jesus know us that well, and do we have the same opportunity to know Jesus in the same way as he knows his Father in heaven? Well, that's what Jesus says, so it must be true! Nobody, and I feel not even a husband / wife relationship, can know each other as fully and intimately as this. This sort of relationship with Jesus is on a different level.
In the reading, Jesus says that there are other sheep, not of this sheepfold that need to be brought into the fold. The original sheep are the Jewish nation, we, the non-Jews or also known as gentiles are the other sheep. Jesus also longs for us to be brought into the fold. Jesus will call us into the fold, a place of safety, of being known, of being cared for and cherished, loved and wanted. One flock and one shepherd.
We all have the opportunity and invitation to come into Jesus' fold and be part of his flock because he laid down his life for us, which is what we remember each Easter. In laying down his life for us, we have the opportunity to take his free offer of forgiveness of the things that we have done wrong and which cause a barrier between us and God. This 'doing wrong' or 'sin' puts us outside the sheepfold, outside a place of safety and of being known and loved by Jesus, it puts us on our own in what can sometimes be a cold and dark place, isolated and vulnerable to attack.
So this Easter time, where are you? Has Jesus called you to be in his sheepfold? Do you know his safety and protection, his love and care for you? Or are you outside, alone in the wilderness and vulnerable to attack and injury? Jesus calls you to be known by him and to be able to know him, he is waiting to welcome you into his sheepfold where he is the ultimate Good Shepherd. How will you respond?
Chris Wilkins (Lay Leader)
---
Reading for Sunday 18th April
Luke 24: 36 - 48 - Jesus appears to the disciples
While they were still talking about this, Jesus himself stood among them and said to them, 'Peace be with you.'
They were startled and frightened, thinking they saw a ghost. He said to them, 'Why are you troubled, and why do doubts rise in your minds? Look at my hands and my feet. It is I myself! Touch me and see; a ghost does not have flesh and bones, as you see I have.'
When he had said this, he showed them his hands and feet. And while they still did not believe it because of joy and amazement, he asked them, 'Do you have anything here to eat?' They gave him a piece of broiled fish, and he took it and ate it in their presence.
He said to them, 'This is what I told you while I was still with you: everything must be fulfilled that is written about me in the Law of Moses, the Prophets and the Psalms.'
Then he opened their minds so they could understand the Scriptures. He told them, 'This is what is written: the Messiah will suffer and rise from the dead on the third day, and repentance for the forgiveness of sins will be preached in his name to all nations, beginning at Jerusalem. You are witnesses of these things.
Reflections on Luke 24: 36 - 48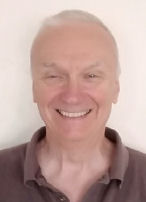 Are you, like me, sometimes tempted to at least take a peak at the last chapter in a book, to see how it all works out? Well, as I looked at this week's passage from Luke – which is of course the last chapter of his Gospel and packs in a summary of the whole time between Jesus resurrection and ascension – a different question came to mind….If this is the way he ends his account, what does Luke say AT THE START about the motivation for his writing?
And in Ch1 v3, we find the answer. "I decided to write an orderly account for you, Theophilus (which translates as God-lover), SO THAT YOU MAY KNOW THE CERTAINTY OF THE THINGS YOU HAVE BEEN TAUGHT." Teaching speaks of things which are handed down to us by others as true and important; knowing the certainty, however, speaks of us PERSONALLY taking ownership of the things we have been taught. In terms of Christianity, therefore, there is no such thing as a second-hand faith – it is for you and me to be convinced of the truth of the Jesus story, and to surrender our lives to him to be "witnesses of these things"(v48). Our parents faith, or their parents faith, or our partners faith, will not do.
So what are some of the things that Luke writes in this passage, that he wishes us to know for certain?
JESUS SAYS PEACE BE WITH YOU. It's the first thing he says to His troubled and anxious disciples. It's the same thing he says to disciples like you and me, today, as we live through the easing of lockdown, the still-uncertain and still-unknown next few months. It's the peace, the inner peace, that only He can give; totally different from the feeling after 2 jabs of vaccine! And notice something else in Jesus words. Luke records in Ch2 v14 the words that the angel host sang that first Christmas to the terrified shepherds "…on earth peace to those on whom His favour rests." Jesus in CH24 didn't need to say the words "on whom His favour rests". However troubled Peter and the other disciples were, they WERE His disciples; and His favour rested on them. The same applies to us, whether we feel it or not.
JESUS SHOWS HE IS NOT A GHOST. He gives a glimpse of our life after death. We will NOT have some ethereal spirit bodies, floating around the cosmos. We will have bodies which are recognisably human, we will even enjoy a fish meal! But in other ways our bodies WILL be different. Remember that Mary at the empty tomb, and the disciples on the road to Emmaus, recognised a man but not THE man Jesus ……… until He spoke and broke bread. He could be in a certain place and time, but then not be; he was no longer constrained by the things which constrain us. Most of all, he confirms that there is life after death for those of faith; something that all those of us who have lost loved ones in the last 18 months need to hear.
JESUS OPENS OUR MINDS TO THE SCRIPTURES. When I was an atheist, I dismissed the scriptures as irrelevant and meaningless – at best they contained some nice poetry and some nice stories. But when we bow the knee to Jesus, and choose to follow Him, something changes as we start to read and study the scriptures – both Old and New Testaments. It's as if we enter a different way of seeing the world, its history, its future ……. and each of our places in it. It's why the C.S. Lewis image of the children going through the wardrobe into Narnia is so powerful. The different books in the Bible address all the core questions about God and human meaning, purpose and identity. Want a good tool in your box to counter pandemic fear and weariness? A regular dose of scripture reading will do nicely. I'm reliably informed that the words "Do not fear" appear enough times to cover every day of the year (including a leap year!)
There is a modern worship song, which includes the refrain – You became a Man of Sorrows/That we might know joy/You have treasured every teardrop/And said that you'd restore; You will not forget your people/You will make all things new/Until you do/We choose to trust in You/ Until You do/We choose to worship you
PS. Our passage ends with a final certainty – JESUS PROMISES THE HOLY SPIRIT. To indwell and empower all we who believe in Jesus, day by day. But that reflection is for a few weeks time ………….
Cliff Dumbell (lay leader)
---
Reading for Sunday 11th April
John 20: 19 - end - Jesus appears to his disciples
On the evening of that first day of the week, when the disciples were together, with the doors locked for fear of the Jewish leaders, Jesus came and stood among them and said, 'Peace be with you!' After he said this, he showed them his hands and side. The disciples were overjoyed when they saw the Lord.
Again Jesus said, 'Peace be with you! As the Father has sent me, I am sending you.' And with that he breathed on them and said, 'Receive the Holy Spirit. If you forgive anyone's sins, their sins are forgiven; if you do not forgive them, they are not forgiven.'
Jesus appears to Thomas:
Now Thomas (also known as Didymus), one of the Twelve, was not with the disciples when Jesus came. So the other disciples told him, 'We have seen the Lord!'
But he said to them, 'Unless I see the nail marks in his hands and put my finger where the nails were, and put my hand into his side, I will not believe.'
A week later his disciples were in the house again, and Thomas was with them. Though the doors were locked, Jesus came and stood among them and said, 'Peace be with you!' Then he said to Thomas, 'Put your finger here; see my hands. Reach out your hand and put it into my side. Stop doubting and believe.'
Thomas said to him, 'My Lord and my God!'
Then Jesus told him, 'Because you have seen me, you have believed; blessed are those who have not seen and yet have believed.'
The purpose of John's gospel:
Jesus performed many other signs in the presence of his disciples, which are not recorded in this book. But these are written that you may believe that Jesus is the Messiah, the Son of God, and that by believing you may have life in his name.
Reflections on John 20v 19-end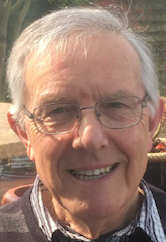 This is such a well known part of the story of Jesus. After His resurrection, he shows himself to his disciples in quite a dramatic way and we find Thomas missing out. He has unfortunately become known as 'doubting Thomas' but we need to be clear here because his doubting was not about Jesus, it was doubting what his friends had told him. His response to them was about what they said they had seen. V. 25 "Unless I see the nail marks and put my fingers where the nails were and put my hand into his side, I will not believe it" When you think about it, is that really something the other disciples would lie to him about? I wonder what Thomas really thought? Was it simply that he was feeling a bit miffed? Let's be honest, it was a fantastic piece of news but I have no doubt that the disciples would have seemed very genuine as they told him. As a result of Jesus' generosity however, Thomas was later able to say, 'I have seen it with my own eyes', which was probably going to be very helpful to all of them as they shared their testimonies in days to come. Believing what others say seems to me to be quite important bearing in mind that in v.29 Jesus said "Because you (Thomas) have seen me you have believed; blessed are those who have not seen (that's us) and yet have believed".
I would suggest that it's very common for us to regularly take something said by others and believe it especially if we don't have the chance to witness it ourselves. If I told you what New York looked like just a couple of weeks after 9/11 you would believe me I think because Hazel and I were there. What a friend tells you might be as simple as witnessing a brilliant sunset or perhaps something more serious, and you would believe them. When John wrote these things down, or Luke, Matthew, Mark or Paul and all the others , they had no reason to write it down unless it really happened. They had no reason to tell lies or make it up because it really happened. It's there for us to accept and believe. The biblical writers, all of them, are our witnesses. They are our eyes and ears about how things were when they were alive. Scripture gives us the added reason to believe them by telling us that what has been written has been inspired by God through the Holy Spirit. (2Tim 3:16).
In the lives that we now lead in the 21st century, progress often depends on the experiences of the few being believed and taken up by the majority. It's just not possible for all of us to experience the same things. We do need to believe and trust in experts to help us through something like the pandemic. Clearly there are times when it's right to question the detail but overall we have to exercise trust.
In John chapter 20 we have the story of something that actually happened. Jesus did come back to life and spoke to his disciples, not just once but on many occasions. We can believe it because we can believe the disciples and as a consequence, that truth can lead us to believe the powerful message that Jesus died so that might know forgiveness and God's promise of eternity with Him. Thomas was there and witnessed it at first hand and as John wrote in V.31 "These are written that you may believe that Jesus is the Christ, the Son of God, and that by believing you may have life in His Name"
Praise God that we have all these witnesses without whom, we would be totally lost and which give us every cause for hope and praise to God.
Rev Geoff Hobden
---
Reading for Easter Sunday 4th April
John 20: 1 - 18 - The empty tomb
Early on the first day of the week, while it was still dark, Mary Magdalene went to the tomb and saw that the stone had been removed from the entrance. So she came running to Simon Peter and the other disciple, the one Jesus loved, and said, 'They have taken the Lord out of the tomb, and we don't know where they have put him!'
So Peter and the other disciple started for the tomb. Both were running, but the other disciple outran Peter and reached the tomb first. He bent over and looked in at the strips of linen lying there but did not go in. Then Simon Peter came along behind him and went straight into the tomb. He saw the strips of linen lying there, as well as the cloth that had been wrapped round Jesus' head. The cloth was still lying in its place, separate from the linen. Finally the other disciple, who had reached the tomb first, also went inside. He saw and believed. (They still did not understand from Scripture that Jesus had to rise from the dead.) Then the disciples went back to where they were staying.
Jesus appears to Mary Magdalene
Now Mary stood outside the tomb crying. As she wept, she bent over to look into the tomb and saw two angels in white, seated where Jesus' body had been, one at the head and the other at the foot.
They asked her, 'Woman, why are you crying?'
'They have taken my Lord away,' she said, 'and I don't know where they have put him.' At this, she turned round and saw Jesus standing there, but she did not realise that it was Jesus.
He asked her, 'Woman, why are you crying? Who is it you are looking for?'
Thinking he was the gardener, she said, 'Sir, if you have carried him away, tell me where you have put him, and I will get him.'
Jesus said to her, 'Mary.'
She turned towards him and cried out in Aramaic, 'Rabboni!' (which means 'Teacher').
Jesus said, 'Do not hold on to me, for I have not yet ascended to the Father. Go instead to my brothers and tell them, "I am ascending to my Father and your Father, to my God and your God."'
Mary Magdalene went to the disciples with the news: 'I have seen the Lord!' And she told them that he had said these things to her.
Reflections on John 20: 1 - 18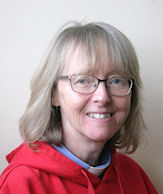 It always amazes me that you can read a well-known passage and then something new jumps out at you that you have never seen before. In John 20: 1 it says 'Early on the first day of the week, while it was still dark, Mary Magdalene went to the tomb and saw that the stone had been removed from the entrance.' If Mary went there when it was dark then it must have been very dark when Jesus rose from the tomb. For me this symbolises that Jesus rose when everyone was still in deep grief and sadness, the disciples (and I include the women in this) must have felt totally hopeless about the future and scared as to what was going to happen to them. Mary somehow epitomises those feelings in that she needs something to do and so goes to the tomb to anoint the body and to spend time just being near Jesus' body. Maybe she is unable to sleep and feels restless. She goes there in the dark alone, not wanting to be seen and wanting to be private in her grief. So, in the night – time, when people were asleep, or awake tossing and turning, feeling scared, hopeless and lost – Jesus rises from the dead. They did not know that anything had happened, there was no earthquake or signs in the sky, for them it was just another night of sorrow.
This speaks to me of the fact that the risen Jesus still lives and walks amongst those who are grieving, hopeless, fearful and lost – which many people have been this past year. They may not know that Jesus has risen but it is our role to show them that.
Also, when Mary got to the tomb, she saw the stone rolled away and jumped to the logical conclusion that someone had come and stolen the body. She is already in grief, now that grief has been doubled and she is in tears. Often we can look at a situation and see it totally wrongly. We look at it with human eyes and fail to see that it might be God's doing and that He is involved. The moved stone was not about the loss of a body but was instead about the rising of a new body. Easter Sunday means so many things – that Jesus rose again in the midst of grief and loss, that things might not be as they seem and that God might indeed be doing a new thing. Jesus rising from the dead brought healing to their pain and loss, he brought hope to the fear of the future, he brought them new vision. Mary wanted to hold onto Jesus but he told her that she must let go of him and go to the others and tell them the wonderful news.
And so for us Jesus is there, risen and alive in all our grief, bringing healing and peace. He is there to bring us hope for the future, especially when there is fear. As Christians we need to let go of the past and go forward with vision and the good news that must be shared. Spend time this Easter Sunday reading this passage and allow it to speak to you afresh. It is good news for our nation, it is good news in the sadness and it is good news for you and for your neighbour.
Rev Anne Wilkins
---
Reading for Sunday 28th March Palm Sunday
Mark 11:1-11 - Jesus comes to Jerusalem as king
As they approached Jerusalem and came to Bethphage and Bethany at the Mount of Olives, Jesus sent two of his disciples, saying to them, 'Go to the village ahead of you, and just as you enter it, you will find a colt tied there, which no one has ever ridden. Untie it and bring it here. If anyone asks you, "Why are you doing this?" say, "The Lord needs it and will send it back here shortly."'
They went and found a colt outside in the street, tied at a doorway. As they untied it, some people standing there asked, 'What are you doing, untying that colt?' They answered as Jesus had told them to, and the people let them go. When they brought the colt to Jesus and threw their cloaks over it, he sat on it. Many people spread their cloaks on the road, while others spread branches they had cut in the fields. Those who went ahead and those who followed shouted,
'Hosanna!'
'Blessed is he who comes in the name of the Lord!'
'Blessed is the coming kingdom of our father David!'
'Hosanna in the highest heaven!'
Jesus entered Jerusalem and went into the temple courts. He looked around at everything, but since it was already late, he went out to Bethany with the Twelve.
Reflections on Mark 11:1-11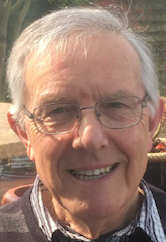 I must admit that I am not very keen on cleaning windows inside our house. What can happen is that Hazel will ask "Any chance of cleaning the windows dear" to which I will always answer "Yes of course". What can happen next is that my determination to fulfil the task is honestly quite weak and after a delay , the idea somehow gets lost. My procrastination doesn't get me anywhere of course because Hazel will remember in the end. I don't expect any of you ever do anything like that? Really! However, I am aware that when asked by God to do something it is all too easy to respond in a wide variety of ways. We might question why it needs to happen at all. We could, as I do, say yes and then delay. We can simply refuse or we can suggest that someone else does it. Does any of that ring bells to anyone?
The reason I am taking this line is because in the story we are so familiar with about Jesus entering Jerusalem, we are told about the preparation needed for Jesus to arrive includes two of the disciples being given some instructions by him about a donkey. The group are still some distance away from the city and Jesus spells out a task for these two men to carry out. "Go to the next village where you will find a colt which has never been ridden" How did he know that? He goes on "If anyone asks why you are doing this, you tell them Jesus needs it, and you will get it back". Slightly strange instructions really and the two disciples may have wondered how it would work out. They may have wanted to ask him 'Why' or 'how do you know', but it simply tells us that they went and everything turned out as he had described. They went because they trusted him. Their journey with him over the last three years had shown them that he never said or did anything that wasn't necessary or helpful. They went not knowing how important that day was going to be with the crowds greeting Jesus. Theirs' was a small task as a prelude to the final days of Jesus being amongst them. Jesus asked them to find a colt and bring it to him which they did.
I wonder when Jesus last asked you to do something for him and what your response was. Of course it's not always right to say yes to everything but we need to be sure that our response is for the right reason. The request may come from anyone, a neighbour perhaps or someone in the church. It may come from a challenge when reading the Bible or the prompting of the Holy Spirit after a conversation or even watching a T.V. programme. Do we just say no or more likely put it off and then forget it? Perhaps we feel inadequate for the task, but however we feel we need to consider that it may be a request from Jesus and lead us to pray.
However long or short our personal journey with Jesus has been we know that he can be trusted and we can, knowing God's love for us, approach him for guidance in everything. The two disciples obeyed thinking "What if we can't find the colt, what if the people there don't want us to take it?" When we are humbly following directions we know that all will be well.
What was that Hazel? Yes I'll do it now dear!
Rev Geoff Hobden
---
Reading for Sunday 21st March
John 12: 20 - 33 - Jesus predicts his death
Now there were some Greeks among those who went up to worship at the festival. They came to Philip, who was from Bethsaida in Galilee, with a request. 'Sir,' they said, 'we would like to see Jesus.' Philip went to tell Andrew; Andrew and Philip in turn told Jesus.
Jesus replied, 'The hour has come for the Son of Man to be glorified. Very truly I tell you, unless a grain of wheat falls to the ground and dies, it remains only a single seed. But if it dies, it produces many seeds. Anyone who loves their life will lose it, while anyone who hates their life in this world will keep it for eternal life. Whoever serves me must follow me; and where I am, my servant also will be. My Father will honour the one who serves me.
'Now my soul is troubled, and what shall I say? "Father, save me from this hour"? No, it was for this very reason I came to this hour. Father, glorify your name!'
Then a voice came from heaven, 'I have glorified it, and will glorify it again.' The crowd that was there and heard it said it had thundered; others said an angel had spoken to him.
Jesus said, 'This voice was for your benefit, not mine. Now is the time for judgment on this world; now the prince of this world will be driven out. And I, when I am lifted up from the earth, will draw all people to myself.' He said this to show the kind of death he was going to die.
Reflections on John 12: 20 - 33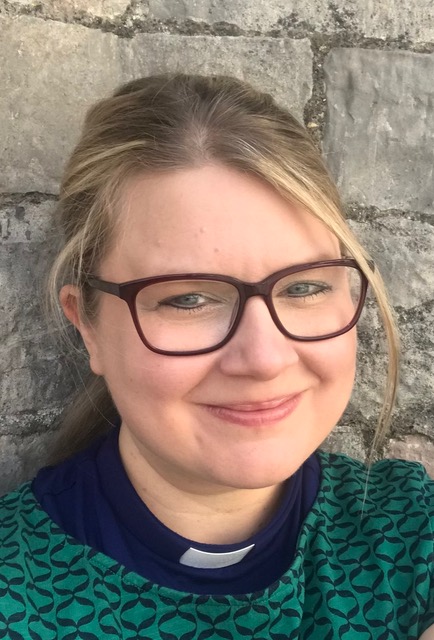 The request from these friendly, faithful Greeks, marks a sea change in Jesus' ministry and focus. We are familiar with Jesus telling his followers: "My hour has not yet come." (Examples of this are John 2:4, 4:21-3, 7:30 and 8:20.) However, the arrival of these Greek, Gentiles who want to become disciples, indicates the final stage of Jesus' ministry and culmination of his salvific work, "when I am lifted up" on the cross. (Verse 32.)
Earlier in John's Gospel, Jesus announced: "I am the Good Shepherd…I lay down my life for the sheep. I have other sheep that are not of this sheep pen. I must bring them also. They too will listen to my voice." (John 10:14-16.) Jesus, the Good Shepherd, is determined to establish his claim to all those outside his sheepfold, including both his Jewish and non-Jewish followers. The scope of Jesus' ministry needs to be wider to incorporate more people. The only way this can be achieved is for the Good Shepherd to lay down his life for all the sheep. The work of gathering all people, regardless of their background, into the sheepfold, will be accomplished on the cross. And the time has come for this.
In this passage about the kernel of wheat, Jesus re-consents to death to fulfil God's work. The kernel of wheat must fall to the ground, be trampled and buried, its husk broken open to release the seeds within, that will regerminate other kernels of wheat. This is a necessary death and life cycle, that takes place within nature. Likewise, in spite of his trepidation, Jesus re-affirms that his death is necessary and asserts that it will result in the glorification of God (verse 28), producing "many seeds" (verse 24) for the benefit of all humanity.
Because Jesus has taken on human form, he dreads death and fears the pain he must endure. He wants to be delivered from death. But he knows his death cannot be avoided. In sacrificing his life, Jesus will enable forgiveness and a loving relationship between God and the whole of humanity.
The voice from heaven reinforces Jesus' righteous authority. While Jesus contemplates his own destiny, he also solemnly reflects on the sacrifices that will have to be made by his followers; both his companions in his earthly ministry and those who will come to know him through the power of his Spirit.
He is comforted in the knowledge that those called to sacrifice their lives in his father's service will be honoured; and they will be gathered to him in the Kingdom. (verses 26 and 32.) Like the kernels of wheat, their witness, and the sacrifices they make, will yield benefits for the whole world.
We don't hear what happened to the Greek disciples after they approached Philip and whether they ever got to meet Jesus. Perhaps they had all the information and understanding they needed, when they heard the voice from Heaven. Or perhaps they made a swift exit on hearing what was expected of followers of Jesus. Who knows?
Like the Greeks we too have the choice over whether or not to serve and follow Jesus. We too need to be prepared to walk the path of service. If we make sacrifices, we too will participate in and partake of Jesus' glory. "Whoever serves me, the Father will honour." (Verse 26.) That's Jesus' promise to us. Let's be like the kernels of wheat. Let us live for God's service, in the sure and certain hope that we have life through Jesus' death. Amen.
Larissa Trust (Ordinand)
---
Reading for Sunday 14th March
2 Corinthians 1: 3 - 7 - Praise to the God of all comfort
Praise be to the God and Father of our Lord Jesus Christ, the Father of compassion and the God of all comfort, who comforts us in all our troubles, so that we can comfort those in any trouble with the comfort we ourselves receive from God. For just as we share abundantly in the sufferings of Christ, so also our comfort abounds through Christ. If we are distressed, it is for your comfort and salvation; if we are comforted, it is for your comfort, which produces in you patient endurance of the same sufferings we suffer. And our hope for you is firm, because we know that just as you share in our sufferings, so also you share in our comfort.
Reflections on 2 Corinthians 1: 3 - 7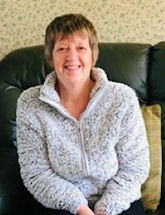 Last week I watched the conversation between Stephen Cottrell, Archbishop of York, and Adrian Chiles at the launch of the Archbishop's new book 'Dear England: Finding Hope, Taking Heart and Changing the World'. The book, which I have on order, is written in the form of a letter, it, addressed to the country at this time of division and pandemic, asking the questions about what sort of world we want to live in and what it needs. In the conversation, Stephen (as he likes to be addressed) said that the Christian story is a way to live differently. The New Testament is a vision about how we inhabit the world, how we live with each other and how we bring hope to the world. The hardships of the pandemic and its consequences give the world the opportunity to reset its compass and the Christian story shows what life could look like. We all need to show love through our actions.
Similarly, Paul wrote his letter to the churches in Corinth at a time when they were struggling. There were divisions and and a lack of trust. It was a difficult time. Paul wrote to them to remind them that no matter how hard things were, God, the Father of compassion, would come alongside them, bringing comfort and healing. And having been comforted by God, they could then comfort others. Christ knew what it was like to suffer; He was there in their sufferings. Christ was also full of comfort, the comfort and hope that overflowed into Paul's life and the life of the church in Corinth and it needed to be shared.
Paul's letter continues to speak to Christians of today: 'for just as the sufferings of Christ flow over into our own lives, so also through Christ our comforts overflow.' We know that Christ is with us in hard times, there to comfort and guide. Therefore we, in our turn, can come alongside others who are going through hard times. Christ's comfort gives us 'patient endurance', a resolve to trust in Him and to bring that comfort, love and hope to others.
As I write, schools are re-opening to all pupils, the first part of the roadmap for lifting lockdown. There is hope that things will be getting 'back to normal'. What is that 'normal' going to be? Throughout the pandemic period, we have become more aware of people who are lonely, who need help of some sort, who have suffered loss. In this time we have become more aware of parts of society who lack basic needs: the homeless and the hungry. We are more aware of how much we depend on the health service, on the caring sectors, on schools, on council employees. We are more aware of how we need to reverse the damage we are doing to our environment, to God's creation. Will going back to 'normal' mean the same as it was before or, because of all we've faced and all we've learnt, that we will commit out ourselves to working towards a world in which love for each other means a fairer, more compassionate, less selfish society, just as Christ calls us to do?
This Sunday is Mothering Sunday, when we give thanks for our mother church, for our mothers and for all those who have mothered us. The way to show our thanks for what we have received is to come alongside others in good times and hard times. We have to be ready to bring God's story, our story to others and to be the change we talk about. The Archbishop finished his conversation with these words: 'You can find yourself and all that you long for, for yourself and your world, in Christ: have a look.' Let us take that vision into a world that reflects Christ's comfort, compassion, hope and love for all.
Jane Barry (Reader)
---
Reading for Sunday 7th March
John 2: 13 - 25 - Jesus clears the temple courts
When it was almost time for the Jewish Passover, Jesus went up to Jerusalem. In the temple courts he found people selling cattle, sheep and doves, and others sitting at tables exchanging money. So he made a whip out of cords, and drove all from the temple courts, both sheep and cattle; he scattered the coins of the money-changers and overturned their tables. To those who sold doves he said, 'Get these out of here! Stop turning my Father's house into a market!' His disciples remembered that it is written: 'Zeal for your house will consume me.'
The Jews then responded to him, 'What sign can you show us to prove your authority to do all this?'
Jesus answered them, 'Destroy this temple, and I will raise it again in three days.'
They replied, 'It has taken forty-six years to build this temple, and you are going to raise it in three days?' But the temple he had spoken of was his body. After he was raised from the dead, his disciples recalled what he had said. Then they believed the Scripture and the words that Jesus had spoken.
Now while he was in Jerusalem at the Passover Festival, many people saw the signs he was performing and believed in his name. But Jesus would not entrust himself to them, for he knew all people. He did not need any testimony about mankind, for he knew what was in each person.
Reflections on John 2: 13 - 25"Zeal for your house will consume me" (v17)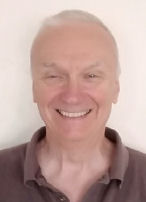 We don't use the word "zeal" very much these days do we? Yet for me this is the pivotal sentence in our passage this week. So I looked to Mr Google for a DEFINITION OF ZEAL – "fervour", "ardour" and "great energy or enthusiasm in pursuit of a cause or objective."
What was Jesus "cause or objective"? To draw individuals back into connection with Father God and to enable them to worship Him in Spirit and in Truth. And Jesus certainly pursued that cause with great energy! Remember that John the Gospel writer quite deliberately sets out his account to understand Jesus story as an unfolding one, and here straightaway in Ch2 we have "parables" of the two halves of Jesus objective …….. the CHANGING (or Conversion) of the water into wine, and the CLEANSING of the Temple in Jerusalem (the place where Gods presence with man dwelt for 1st Century Jews, and where the celebrations of Gods journeying with them were centred year after year). The Changing/Conversion occurred in a back room, with Jesus and the water jars – just as the Conversion experience of the majority of Christians takes place, quietly, between us and God; the Cleansing, however, took place very openly, before the devout and the merchants, Jews and Gentiles/non-Jews alike – just as the Cleansing/Clearing-out-of-the-rubbish in Christians lives, takes place in the midst of our everyday, in full view! Someone once summed up the process as "Jesus takes us JUST AS WE ARE, warts and all, but loves us too much to LEAVE US AS WE ARE".
Notice that Jesus does this act of cleansing in the Temple Courts – the places where women and non-Jewish God-fearers were allowed ………and their opportunities to worship God were being minimised in the interests of commerce! It conveyed the suggestion that, however God-fearing, they weren't in the same league as true-born Israelite men. With one – literal – crack of the whip, Jesus destroys that separation; He came that all would know we have equal access to God. (And remember by John Ch4 Jesus has taken it much further, by deliberately arranging an encounter with someone who would have definitely been given the thumbs down by true blue Jews – a despised Samaritan, with a dodgy personal life, and a woman. Yet Jesus changed her into his first evangelist!)
In modern popular culture Lent, if it is thought of at all, is a time (after "dry January") to temporarily give something up …….. before having a food and drink binge at Easter. Superficial, ceremonial, and of no lasting effect. Just as Jesus, in the final days of his ministry on earth, had to clear out the merchants from the Temple Courts again – they had gone back to their old ways when they thought He wasn't looking! For us as Jesus followers, however – particularly in lockdown – Lent gives us an opportunity to review, through prayer, reflection, reading, quietness (or whatever means you draw closest to God) the extent to which we are co-operating with Jesus in driving out of our lives (and keeping out) those things which hinder OUR true worship of God and our witness to a currently very frightened world, in which after the Covid Emergency will come the Climate Emergency.
Let me finish with another thought from this passage. It's this …… where do people expect to find the Presence of God? For the Jews, it was the Temple; good, but only accessible at certain times and for certain people. During Jesus time on earth, it was fully in himself (as described in a modern worship song "The greatest love song, the greatest story/The King of Heaven poured into a man). A single life. And since Jesus ascended to Heaven? In His followers on earth, individually and together being changed into a reflection of Him by GOD THE HOLY SPIRIT – this "treasure in jars of clay" – for all the world to see, until Jesus returns.
And that's why Jesus calls US to have the same zeal as Him this Lent and beyond. Maranatha!
Cliff Dumbell (Lay Leader)
---
Reading for Sunday 28th February
Mark 8: 31-end - Jesus predicts his death
He then began to teach them that the Son of Man must suffer many things and be rejected by the elders, the chief priests and the teachers of the law, and that he must be killed and after three days rise again. He spoke plainly about this, and Peter took him aside and began to rebuke him. But when Jesus turned and looked at his disciples, he rebuked Peter. 'Get behind me, Satan!' he said. 'You do not have in mind the concerns of God, but merely human concerns.'
The way of the cross
Then he called the crowd to him along with his disciples and said: 'Whoever wants to be my disciple must deny themselves and take up their cross and follow me. For whoever wants to save their life[b] will lose it, but whoever loses their life for me and for the gospel will save it. What good is it for someone to gain the whole world, yet forfeit their soul? Or what can anyone give in exchange for their soul? If anyone is ashamed of me and my words in this adulterous and sinful generation, the Son of Man will be ashamed of them when he comes in his Father's glory with the holy angels.'
Reflections on Mark 8: 31-end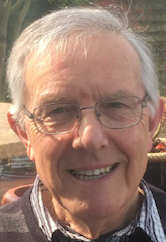 This section of the readings taking us through Lent is headed 'Jesus predicts his death'. Lent is our annual opportunity to give particular thought to this basic truth about our faith, that Jesus died. This necessarily involves a personal honesty towards the truth that our sin has brought this about. So how are we supposed to feel during Lent? I would suggest that rather than feeling dour and full of guilt, we can in fact feel quite the opposite. Let me explain what I mean. Going back to the opening words in verse 31 we read "Jesus then began to teach them (his disciples) that….." and he spells out the future of his suffering, his rejection, leading to his death and then importantly his resurrection. All in one verse! Let me introduce an illustration at this point. There are times when we are waiting for news from someone and when they return they might say "Do you want the good news or the bad news?" In this passage of scripture as Jesus and the disciples are in conversation with them asking him questions, he could have said "Do you want the good news or the bad news?" Well, no matter what they might have answered Jesus begins with the bad news, and that is the right way round because the Good News needs to come at the end. The point I want to make here is that even the bad news is good news. The bad news is good news because the sin which makes the bad news necessary has a cure. The bad news is good news because Jesus had to go through this to give us a way out. It is good news because it reveals God's great love, offering forgiveness and eternity to all who choose to say sorry. It is good news because Jesus chose, of his own free will, to take that journey on our behalf. The truth is that without the apparent bad news announced by Jesus in verse 31, all of us are utterly and unchangeably without hope.
So I suggest that everything about Lent is positive, even our awareness of our sinfulness because as Jesus was careful to include in verse 31, He would rise again. That, final wonderful truth completely renders everything negative inconsequential for the Christian. Now look at verse 32. Peter's reaction to what Jesus has said is lacking in understanding and he refused to accept it, and speaking no doubt for all the disciples says "No, this cannot be" and he rebuked Jesus. Jesus needed to give him a strong reply. It seems clear that Peter's response was in effect a temptation to Jesus not to let it happen, so "get behind me Satan". Jesus also said to him" you don't have the mind of God." In truth this response by Jesus is a magnificent sign that he was determined to be on a collision course with the hold that Satan had over the human race. Nothing was going to change his mission, and for the whole human race that is the best news possible.
So Lent is a time, yes for repentance but especially also for praising God for His love and the Good news he holds before us . So for the Christian even the bad news is also Good news and reveals to us a book, the Bible which is positive at every turn. So Lent helps to prepare us for Easter when we will celebrate both the resurrection and the fact of forgiven sins. Hallelujah.
Rev Geoff Hobden
---
Reading for Sunday 21st February
Mark 1: 9 - 15 - The baptism and testing of Jesus
At that time Jesus came from Nazareth in Galilee and was baptised by John in the Jordan. Just as Jesus was coming up out of the water, he saw heaven being torn open and the Spirit descending on him like a dove. And a voice came from heaven: 'You are my Son, whom I love; with you I am well pleased.'

At once the Spirit sent him out into the wilderness, and he was in the wilderness for forty days, being tempted by Satan. He was with the wild animals, and angels attended him.

After John was put in prison, Jesus went into Galilee, proclaiming the good news of God. 'The time has come,' he said. 'The kingdom of God has come near. Repent and believe the good news!'
Reflections on Mark 1: 9 - 15
This week at (virtual) college, my fellow students and I have been considering interfaith relationships and the role of Christian ministry in a multi-faith society. We are encouraged to offer friendship and hospitality to people of other faiths and none and to work in collaboration with other faith groups to serve our local communities. We are encouraged to dialogue as much as possible with people of other faiths, allowing their understanding of God to enrich our own faith and vice versa.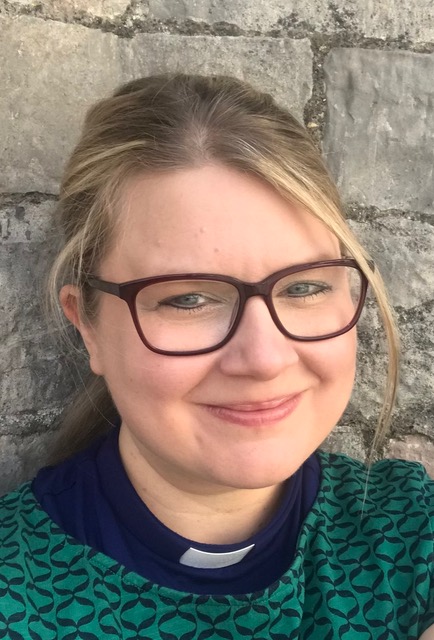 However, there is a need to hold this in tension with those things which are fundamental to our own faith. I would say it is crucial that we do not "water down" or apologise for how important Jesus is to our faith. We believe he was the Son of God, that he offers us the opportunity of a relationship with him through prayer, and that salvation was secured through his death and resurrection.
Jesus' ministry began at his baptism and is the focus of the first Sunday of Lent. It marks the transition from Epiphany to Lent. Epiphany establishes Jesus' identity, Lent marks the beginning of his mission. The verse "You are my Son, whom I love; with you I am well pleased." (v.11) consolidates this new focus. These words also direct us to Good Friday, and the similar words of the centurion attending Jesus' crucifixion: "Surely this man was God's son." (Mark 15:39.)
You may ask: Why Jesus was baptised when he was without sin? Firstly, his baptism endorsed John's practice of baptism and established the expectation of baptism for Christian followers. Secondly, Jesus demonstrated his commitment to us; his intention to sustain us with his Holy Spirit, to advocate for us and to secure our eternal life.
In spite of the splendour and transcendence of his baptism, the next destination of Jesus' ministry was the wilderness. Jesus' ministry included experiencing all the hardships of being human, including death; so that he could stand in full solidarity with humanity, and to be the best refuge for humanity in times of trouble and despair. Jesus' baptism supported him for his future ministry, but it did not protect him from the injustice of the cross.
Likewise, at baptism we too are equipped. Our baptism establishes our identity and assures us of Jesus' commitment to us. Baptism is a public witness to God's adoption of us, claiming us as his children. We have accepted a unique one-to-one relationship with him that flavours everything we do.
One of the main things I have learned this week is how much people of other faiths value our theology about who Jesus is, even if they do not agree with it. 'As Jesus was coming up out of the water, he saw heaven being torn open and the Spirit descending on him like a dove. And a voice came from heaven: "You are my Son, whom I love; with you I am well pleased."' (1:10-11.) Jesus' baptism set him apart, God's authority was confirmed in him. In living out his mission we believe that he brought heaven and earth closer. Understanding who Jesus is, is life-changing. While there may be a need for sensitivity or explanation, our faith in Jesus makes us who we are; this distinctiveness is something to be open about and to celebrate.
Larissa Trust (Ordinand)
---
Reading for Sunday 14th February
Mark 9: 2 - 9 - The transfiguration
After six days Jesus took Peter, James and John with him and led them up a high mountain, where they were all alone. There he was transfigured before them. His clothes became dazzling white, whiter than anyone in the world could bleach them. And there appeared before them Elijah and Moses, who were talking with Jesus.

Peter said to Jesus, 'Rabbi, it is good for us to be here. Let us put up three shelters – one for you, one for Moses and one for Elijah.' (He did not know what to say, they were so frightened.)

Then a cloud appeared and covered them, and a voice came from the cloud: 'This is my Son, whom I love. Listen to him!'
Suddenly, when they looked around, they no longer saw anyone with them except Jesus.

As they were coming down the mountain, Jesus gave them orders not to tell anyone what they had seen until the Son of Man had risen from the dead.
Reflections on Mark 9: 2 - 9
The phrase 'light at the end of the tunnel' has been used a lot over the last few months. Sometimes it's been proved to be a receding light, as lockdowns became longer and death rates from Covid rose. Then the light got brighter with the news of the vaccination programmes and the astounding numbers receiving their jabs. The lockdown at this time of year has been hard with dark days and poor weather. But now the days are getting longer and the spring flowers indicate the coming of the spring. We can start to look forward with a mixture of hope and some trepidation.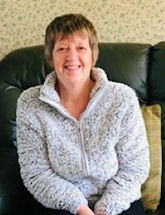 Approaching Lent can seem like that: forty days of being in the wilderness with Jesus and 'with the wild animals'. We are invited to reflect, to read, to deny ourselves some of things that we enjoy, that make life easier, in order to focus our attention on what Jesus did, and does, for us. This year we are invited through #LiveLent to participate in God's story and to make it part of our own stories. We, and all followers of Jesus, need constant help to understand more, even if that understanding is not complete and to learn how we can respond.
In Mark's gospel for this week, we see Jesus offering his closest followers a glimpse of his glory. He takes them away from the hubbub of their lives and in the transfiguration they see Jesus dazzling in clothes 'whiter than anyone in the world could beach them'. They see Moses and Elijah, who had both looked forward to a new state of relationship with God and his people and who were both expected to return before the coming of the Messiah. And they heard God's voice saying: "This my Son, whom I love. Listen to him!" Peter, James and John were confused, were frightened: it was so much to take in. And then there was just the four of them on the mountain, making their way back to the hubbub. During that journey, Jesus told them what had to come before his coming to the glory that they had seen: that the Son of Man had to rise from the dead. Jesus was about to make his journey to Jerusalem where he would be executed and the disciples would be with him in that dangerous journey. As they listened to Jesus, this glimpse into the truth of who Jesus is was just what the disciples needed to have hope for this journey.
One of the things that Jesus told the disciples was not to tell anyone what they had seen until after the resurrection. His resurrection would be the completion of his work, showing his true and full character as the Messiah. Those first disciples and believers, who witnessed so much, did what they were told: to go and tell. They had travelled with Jesus, they had listened to him, they had seen what he did for all kinds of people and they had learnt from him. They took what they had learnt into their lives and they made a difference. During Lent we have that opportunity to read, to listen, to learn and then go forward into world, with its joys and its challenges, with the glory of Jesus in our lives, bringing it to others in whatever way we can.
The disciples' experience at the transfiguration reminds us that no matter how powerful a spiritual experience is, the time comes when we have to come down off the mountain and rejoin our everyday life. But when we do so, we need to do it as changed people. So this Lent, as we look towards the light at the end of this tunnel we are in, let's journey through it with the Light of the World to guide us, teach us, inspire us and change us so we emerge as Easter people, ready to serve God's world as He calls each one of us by name to do so.
Jane Barry (Reader)
---
Reading for Sunday 7th February
John 1: 1 - 14 - The Word became flesh
In the beginning was the Word, and the Word was with God, and the Word was God. He was with God in the beginning. Through him all things were made; without him nothing was made that has been made. In him was life, and that life was the light of all mankind. The light shines in the darkness, and the darkness has not overcome it.
There was a man sent from God whose name was John. He came as a witness to testify concerning that light, so that through him all might believe. He himself was not the light; he came only as a witness to the light.
The true light that gives light to everyone was coming into the world. He was in the world, and though the world was made through him, the world did not recognise him. He came to that which was his own, but his own did not receive him. Yet to all who did receive him, to those who believed in his name, he gave the right to become children of God – children born not of natural descent, nor of human decision or a husband's will, but born of God.
The Word became flesh and made his dwelling among us. We have seen his glory, the glory of the one and only Son, who came from the Father, full of grace and truth.
Reflections on John 1: 1 - 14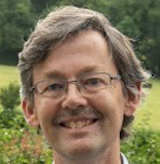 Good beginnings are so important, whether it is the start of a book, or the forming of a group to do some training, or meeting a new work client etc. I can remember being read to as a child, and hearing the start of My Family and Other Animals by Gerald Durrell "July had been blown out like a candle by a biting wind that ushered in a leaded August sky. A sharp stinging drizzle fell...." or Thomas the Tank Engine by Rev W Awdry "Thomas was a tank engine who lived at a Big Station. He had six small wheels, a short stumpy funnel, a short stumpy boiler and a short stumpy dome." They are all beginnings which lead the reader to want to continue with the story and learn more. The imagination is fired and curiosity aroused.
It is the same with this Sunday's Gospel reading. In the beginning was the Word, and the Word was with God, and the Word was God. He was with God in the beginning. I don't know about you, but with an introduction like that, I'm hooked and want to read more.
Some years ago, I went on a course where, among other things, these verses were studied. The leader said that another name for Jesus was the Greek word Logos, which means word or speech. We then replaced the word "word" with "Jesus", so it reads "In the beginning was Jesus, and Jesus was with God, and Jesus was God. He was with God in the beginning..." It all made so much more sense to me. Jesus is the light of the world, which is one of his attributes which we celebrated last Sunday at Candlemas and of which he said about himself in John 8: 12 'I am the light of the world. Whoever follows me will never walk in darkness, but will have the light of life.'
There are lots in this reading which I love and could write about, but the verse which I want to focus on is verse 12 "Yet to all who did receive him, to those who believed in his name, he gave the right to become children of God." When I made a decision at the age of 14 to ask Jesus into my life, I became a child of God. When anybody asks Jesus into their lives, they become children of God. This is amazing and awe inspiring. The light shines in the darkness of our lives, and the darkness has not overcome it. We have the light of Christ guiding and helping us. This light of Christ is the Holy Spirit, who brings light and life to us and is a deposit in us, guaranteeing our inheritance until the redemption of those who are God's possession (Ephesians 1:14) and is also a seal of ownership on us, with his Spirit in our hearts as a deposit, guaranteeing what is to come. (2 Corinthians 1:22 and 5:5). As children of God, this deposit of the Holy Spirit which God has put within us is not a static thing, but one that gives life and energy and fire within us. Paul gives a good description of the power available to us in Ephesians 1: 18 – 20 "I pray that .... you may know the hope to which he has called you, the riches of his glorious inheritance in his holy people, and his incomparably great power for us who believe. That power is the same as the mighty strength he exerted when he raised Christ from the dead and seated him at his right hand in the heavenly realms".
As dearly beloved children of God, how do we go out and show this love of God, which we have, to others? I have just finished reading "Scattered Servants" by Alan Scott. On p161, Alan writes about every believer in Jesus knowing their adoption, authority and assignment. So far, I have written about knowing our adoption, in that we are children of God. Our authority comes from Matthew 10: 1 "Jesus called his twelve disciples to him and gave them authority to drive out impure spirits and to heal every disease and illness," and our assignment in vv 7-8 "As you go, proclaim this message: "The kingdom of heaven has come near." Heal those who are ill, raise the dead, cleanse those who have leprosy, drive out demons. Freely you have received; freely give."
So my prayer is that we all know who we are, who has commissioned us and the task he has set us to do. What will be the result? The light shines in the darkness, the Kingdom of Heaven advances and the blessing of God will come to those around us.
Drop me an email or call me (on 01934 823556) if I have fired your imagination and aroused your curiosity and you would like to read more about how to take Jesus to those who don't know him, and be encouraged by Alan's book "Scattered Servants". I can lend it to you!
Chris Wilkins.
---