Talks and Sermons
Reading for Sunday 28th February
Mark 8: 31-end (NIV UK)Jesus predicts his death
He then began to teach them that the Son of Man must suffer many things and be rejected by the elders, the chief priests and the teachers of the law, and that he must be killed and after three days rise again. He spoke plainly about this, and Peter took him aside and began to rebuke him. But when Jesus turned and looked at his disciples, he rebuked Peter. 'Get behind me, Satan!' he said. 'You do not have in mind the concerns of God, but merely human concerns.'
The way of the cross
Then he called the crowd to him along with his disciples and said: 'Whoever wants to be my disciple must deny themselves and take up their cross and follow me. For whoever wants to save their life[b] will lose it, but whoever loses their life for me and for the gospel will save it. What good is it for someone to gain the whole world, yet forfeit their soul? Or what can anyone give in exchange for their soul? If anyone is ashamed of me and my words in this adulterous and sinful generation, the Son of Man will be ashamed of them when he comes in his Father's glory with the holy angels.'
Reflections on Mark 8: 31-end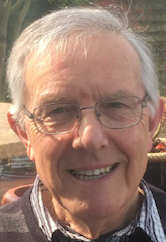 This section of the readings taking us through Lent is headed 'Jesus predicts his death'. Lent is our annual opportunity to give particular thought to this basic truth about our faith, that Jesus died. This necessarily involves a personal honesty towards the truth that our sin has brought this about. So how are we supposed to feel during Lent? I would suggest that rather than feeling dour and full of guilt, we can in fact feel quite the opposite. Let me explain what I mean. Going back to the opening words in verse 31 we read "Jesus then began to teach them (his disciples) that….." and he spells out the future of his suffering, his rejection, leading to his death and then importantly his resurrection. All in one verse! Let me introduce an illustration at this point. There are times when we are waiting for news from someone and when they return they might say "Do you want the good news or the bad news?" In this passage of scripture as Jesus and the disciples are in conversation with them asking him questions, he could have said "Do you want the good news or the bad news?" Well, no matter what they might have answered Jesus begins with the bad news, and that is the right way round because the Good News needs to come at the end. The point I want to make here is that even the bad news is good news. The bad news is good news because the sin which makes the bad news necessary has a cure. The bad news is good news because Jesus had to go through this to give us a way out. It is good news because it reveals God's great love, offering forgiveness and eternity to all who choose to say sorry. It is good news because Jesus chose, of his own free will, to take that journey on our behalf. The truth is that without the apparent bad news announced by Jesus in verse 31, all of us are utterly and unchangeably without hope.
So I suggest that everything about Lent is positive, even our awareness of our sinfulness because as Jesus was careful to include in verse 31, He would rise again. That, final wonderful truth completely renders everything negative inconsequential for the Christian. Now look at verse 32. Peter's reaction to what Jesus has said is lacking in understanding and he refused to accept it, and speaking no doubt for all the disciples says "No, this cannot be" and he rebuked Jesus. Jesus needed to give him a strong reply. It seems clear that Peter's response was in effect a temptation to Jesus not to let it happen, so "get behind me Satan". Jesus also said to him" you don't have the mind of God." In truth this response by Jesus is a magnificent sign that he was determined to be on a collision course with the hold that Satan had over the human race. Nothing was going to change his mission, and for the whole human race that is the best news possible.
So Lent is a time, yes for repentance but especially also for praising God for His love and the Good news he holds before us . So for the Christian even the bad news is also Good news and reveals to us a book, the Bible which is positive at every turn. So Lent helps to prepare us for Easter when we will celebrate both the resurrection and the fact of forgiven sins. Hallelujah.
Rev Geoff Hobden
---
Reading for Sunday 21st February
Mark 1: 9 - 15 (NIV UK)The baptism and testing of Jesustrong
At that time Jesus came from Nazareth in Galilee and was baptised by John in the Jordan. Just as Jesus was coming up out of the water, he saw heaven being torn open and the Spirit descending on him like a dove. And a voice came from heaven: 'You are my Son, whom I love; with you I am well pleased.'

At once the Spirit sent him out into the wilderness, and he was in the wilderness for forty days, being tempted by Satan. He was with the wild animals, and angels attended him.

After John was put in prison, Jesus went into Galilee, proclaiming the good news of God. 'The time has come,' he said. 'The kingdom of God has come near. Repent and believe the good news!'
Reflections on Mark 1: 9 - 15
This week at (virtual) college, my fellow students and I have been considering interfaith relationships and the role of Christian ministry in a multi-faith society. We are encouraged to offer friendship and hospitality to people of other faiths and none and to work in collaboration with other faith groups to serve our local communities. We are encouraged to dialogue as much as possible with people of other faiths, allowing their understanding of God to enrich our own faith and vice versa.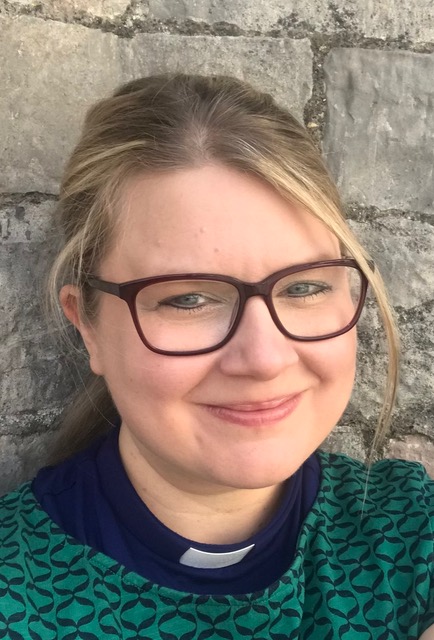 However, there is a need to hold this in tension with those things which are fundamental to our own faith. I would say it is crucial that we do not "water down" or apologise for how important Jesus is to our faith. We believe he was the Son of God, that he offers us the opportunity of a relationship with him through prayer, and that salvation was secured through his death and resurrection.
Jesus' ministry began at his baptism and is the focus of the first Sunday of Lent. It marks the transition from Epiphany to Lent. Epiphany establishes Jesus' identity, Lent marks the beginning of his mission. The verse "You are my Son, whom I love; with you I am well pleased." (v.11) consolidates this new focus. These words also direct us to Good Friday, and the similar words of the centurion attending Jesus' crucifixion: "Surely this man was God's son." (Mark 15:39.)
You may ask: Why Jesus was baptised when he was without sin? Firstly, his baptism endorsed John's practice of baptism and established the expectation of baptism for Christian followers. Secondly, Jesus demonstrated his commitment to us; his intention to sustain us with his Holy Spirit, to advocate for us and to secure our eternal life.
In spite of the splendour and transcendence of his baptism, the next destination of Jesus' ministry was the wilderness. Jesus' ministry included experiencing all the hardships of being human, including death; so that he could stand in full solidarity with humanity, and to be the best refuge for humanity in times of trouble and despair. Jesus' baptism supported him for his future ministry, but it did not protect him from the injustice of the cross.
Likewise, at baptism we too are equipped. Our baptism establishes our identity and assures us of Jesus' commitment to us. Baptism is a public witness to God's adoption of us, claiming us as his children. We have accepted a unique one-to-one relationship with him that flavours everything we do.
One of the main things I have learned this week is how much people of other faiths value our theology about who Jesus is, even if they do not agree with it. 'As Jesus was coming up out of the water, he saw heaven being torn open and the Spirit descending on him like a dove. And a voice came from heaven: "You are my Son, whom I love; with you I am well pleased."' (1:10-11.) Jesus' baptism set him apart, God's authority was confirmed in him. In living out his mission we believe that he brought heaven and earth closer. Understanding who Jesus is, is life-changing. While there may be a need for sensitivity or explanation, our faith in Jesus makes us who we are; this distinctiveness is something to be open about and to celebrate.
Larissa Trust (Ordinand)
---
Reading for Sunday 14th February
Mark 9: 2 - 9 (NIV UK) The transfiguration
After six days Jesus took Peter, James and John with him and led them up a high mountain, where they were all alone. There he was transfigured before them. His clothes became dazzling white, whiter than anyone in the world could bleach them. And there appeared before them Elijah and Moses, who were talking with Jesus.

Peter said to Jesus, 'Rabbi, it is good for us to be here. Let us put up three shelters – one for you, one for Moses and one for Elijah.' (He did not know what to say, they were so frightened.)

Then a cloud appeared and covered them, and a voice came from the cloud: 'This is my Son, whom I love. Listen to him!'
Suddenly, when they looked around, they no longer saw anyone with them except Jesus.

As they were coming down the mountain, Jesus gave them orders not to tell anyone what they had seen until the Son of Man had risen from the dead.
Reflections on Mark 9: 2 - 9
The phrase 'light at the end of the tunnel' has been used a lot over the last few months. Sometimes it's been proved to be a receding light, as lockdowns became longer and death rates from Covid rose. Then the light got brighter with the news of the vaccination programmes and the astounding numbers receiving their jabs. The lockdown at this time of year has been hard with dark days and poor weather. But now the days are getting longer and the spring flowers indicate the coming of the spring. We can start to look forward with a mixture of hope and some trepidation.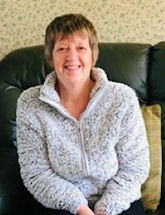 Approaching Lent can seem like that: forty days of being in the wilderness with Jesus and 'with the wild animals'. We are invited to reflect, to read, to deny ourselves some of things that we enjoy, that make life easier, in order to focus our attention on what Jesus did, and does, for us. This year we are invited through #LiveLent to participate in God's story and to make it part of our own stories. We, and all followers of Jesus, need constant help to understand more, even if that understanding is not complete and to learn how we can respond.
In Mark's gospel for this week, we see Jesus offering his closest followers a glimpse of his glory. He takes them away from the hubbub of their lives and in the transfiguration they see Jesus dazzling in clothes 'whiter than anyone in the world could beach them'. They see Moses and Elijah, who had both looked forward to a new state of relationship with God and his people and who were both expected to return before the coming of the Messiah. And they heard God's voice saying: "This my Son, whom I love. Listen to him!" Peter, James and John were confused, were frightened: it was so much to take in. And then there was just the four of them on the mountain, making their way back to the hubbub. During that journey, Jesus told them what had to come before his coming to the glory that they had seen: that the Son of Man had to rise from the dead. Jesus was about to make his journey to Jerusalem where he would be executed and the disciples would be with him in that dangerous journey. As they listened to Jesus, this glimpse into the truth of who Jesus is was just what the disciples needed to have hope for this journey.
One of the things that Jesus told the disciples was not to tell anyone what they had seen until after the resurrection. His resurrection would be the completion of his work, showing his true and full character as the Messiah. Those first disciples and believers, who witnessed so much, did what they were told: to go and tell. They had travelled with Jesus, they had listened to him, they had seen what he did for all kinds of people and they had learnt from him. They took what they had learnt into their lives and they made a difference. During Lent we have that opportunity to read, to listen, to learn and then go forward into world, with its joys and its challenges, with the glory of Jesus in our lives, bringing it to others in whatever way we can.
The disciples' experience at the transfiguration reminds us that no matter how powerful a spiritual experience is, the time comes when we have to come down off the mountain and rejoin our everyday life. But when we do so, we need to do it as changed people. So this Lent, as we look towards the light at the end of this tunnel we are in, let's journey through it with the Light of the World to guide us, teach us, inspire us and change us so we emerge as Easter people, ready to serve God's world as He calls each one of us by name to do so.
Jane Barry (Reader)
---
Reading for Sunday 7th February
John 1: 1 - 14 (NIV UK)The Word became flesh
In the beginning was the Word, and the Word was with God, and the Word was God. He was with God in the beginning. Through him all things were made; without him nothing was made that has been made. In him was life, and that life was the light of all mankind. The light shines in the darkness, and the darkness has not overcome it.
There was a man sent from God whose name was John. He came as a witness to testify concerning that light, so that through him all might believe. He himself was not the light; he came only as a witness to the light.
The true light that gives light to everyone was coming into the world. He was in the world, and though the world was made through him, the world did not recognise him. He came to that which was his own, but his own did not receive him. Yet to all who did receive him, to those who believed in his name, he gave the right to become children of God – children born not of natural descent, nor of human decision or a husband's will, but born of God.
The Word became flesh and made his dwelling among us. We have seen his glory, the glory of the one and only Son, who came from the Father, full of grace and truth.
Reflections on John 1: 1 - 14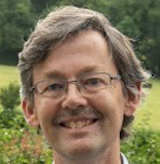 Good beginnings are so important, whether it is the start of a book, or the forming of a group to do some training, or meeting a new work client etc. I can remember being read to as a child, and hearing the start of My Family and Other Animals by Gerald Durrell "July had been blown out like a candle by a biting wind that ushered in a leaded August sky. A sharp stinging drizzle fell...." or Thomas the Tank Engine by Rev W Awdry "Thomas was a tank engine who lived at a Big Station. He had six small wheels, a short stumpy funnel, a short stumpy boiler and a short stumpy dome." They are all beginnings which lead the reader to want to continue with the story and learn more. The imagination is fired and curiosity aroused.
It is the same with this Sunday's Gospel reading. In the beginning was the Word, and the Word was with God, and the Word was God. He was with God in the beginning. I don't know about you, but with an introduction like that, I'm hooked and want to read more.
Some years ago, I went on a course where, among other things, these verses were studied. The leader said that another name for Jesus was the Greek word Logos, which means word or speech. We then replaced the word "word" with "Jesus", so it reads "In the beginning was Jesus, and Jesus was with God, and Jesus was God. He was with God in the beginning..." It all made so much more sense to me. Jesus is the light of the world, which is one of his attributes which we celebrated last Sunday at Candlemas and of which he said about himself in John 8: 12 'I am the light of the world. Whoever follows me will never walk in darkness, but will have the light of life.'
There are lots in this reading which I love and could write about, but the verse which I want to focus on is verse 12 "Yet to all who did receive him, to those who believed in his name, he gave the right to become children of God." When I made a decision at the age of 14 to ask Jesus into my life, I became a child of God. When anybody asks Jesus into their lives, they become children of God. This is amazing and awe inspiring. The light shines in the darkness of our lives, and the darkness has not overcome it. We have the light of Christ guiding and helping us. This light of Christ is the Holy Spirit, who brings light and life to us and is a deposit in us, guaranteeing our inheritance until the redemption of those who are God's possession (Ephesians 1:14) and is also a seal of ownership on us, with his Spirit in our hearts as a deposit, guaranteeing what is to come. (2 Corinthians 1:22 and 5:5). As children of God, this deposit of the Holy Spirit which God has put within us is not a static thing, but one that gives life and energy and fire within us. Paul gives a good description of the power available to us in Ephesians 1: 18 – 20 "I pray that .... you may know the hope to which he has called you, the riches of his glorious inheritance in his holy people, and his incomparably great power for us who believe. That power is the same as the mighty strength he exerted when he raised Christ from the dead and seated him at his right hand in the heavenly realms".
As dearly beloved children of God, how do we go out and show this love of God, which we have, to others? I have just finished reading "Scattered Servants" by Alan Scott. On p161, Alan writes about every believer in Jesus knowing their adoption, authority and assignment. So far, I have written about knowing our adoption, in that we are children of God. Our authority comes from Matthew 10: 1 "Jesus called his twelve disciples to him and gave them authority to drive out impure spirits and to heal every disease and illness," and our assignment in vv 7-8 "As you go, proclaim this message: "The kingdom of heaven has come near." Heal those who are ill, raise the dead, cleanse those who have leprosy, drive out demons. Freely you have received; freely give."
So my prayer is that we all know who we are, who has commissioned us and the task he has set us to do. What will be the result? The light shines in the darkness, the Kingdom of Heaven advances and the blessing of God will come to those around us.
Drop me an email or call me (on 01934 823556) if I have fired your imagination and aroused your curiosity and you would like to read more about how to take Jesus to those who don't know him, and be encouraged by Alan's book "Scattered Servants". I can lend it to you!
Chris Wilkins.
---