Letter from the Vicarage
The Vicarage, Locking, 28th February 2021
Dear friends,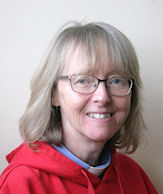 On Monday it was such a beautiful day and a real hint of spring was in the air. It was fitting I felt that that was the day that the government told us the road map for the lockdown restrictions being gradually lifted as it offered us hope of better days to come. Maybe you feel happy about the cautiousness of all this and feel that it is at the right pace. Or maybe you feel a sense of frustration that it is not happening sooner and faster than you would like. However we feel we need to trust the government and the scientific advice that they are basing their decisions on.
Along with all this is the question of when the church buildings will open for services. On Tuesday myself and the wardens were in touch and we were all of one mind that we should aim to open on Sunday 28th March, which is Palm Sunday. This then went to both PCC's who also had a majority in favour of opening then. This will be a great way to start Holy Week and we hope to have services in the Benefice on Maundy Thursday and Good Friday as well as Easter Sunday of course. This date though will have to be provisional and will depend on the local transmission rates and what the government is saying. For Hutton it was decided to reopen for private prayer on Thursday 8th April as the week before is Maundy Thursday.
We will keep you informed of dates and when to book for services here in Stay Connected. Watch this space!
The reasoning behind this date is that we need to be sure that the numbers are heading in the right direction. Although in North Somerset the numbers are falling, if you look at the government dashboard for Hutton and Locking figures are still above the national average. Also we do not yet know the effects of schools returning on 8th March, as this may drive transmission rates up again. Although the majority of those who could attend church will have had their first vaccine that does not mean they are protected. I had my jab this week and they laid it on the line that protection does not come until 2 - 3 weeks after the second jab and then it is 75%. All but two churches in the Deanery have remained closed since Christmas and the majority of my clergy colleagues are not planning to reopen before Easter.
I am sorry to those who will be disappointed at having to wait, but we really do need to wait until we are fully confident that people will be safe. It is far better to be cautious and to take careful steps rather than going rushing in and we have an outbreak. I also appreciate that many are not ready to come back to the building and want to wait a few weeks after their second jab - this I fully respect and understand. We will continue to do on - line services and send out study material in Stay Connected for as long as we need to. The Lord is with us wherever we pray and wherever we worship him.
May you know the presence of the Lord with you and the hope that we have in Him.
Be joyful in hope, patient in affliction, faithful in prayer. Romans 12: 12
Every blessing

Revd Anne Wilkins
---
Click Here - for Stay Connected News, Notices and helpful information
Click Here - For worship at home join our Spiritual Communion online Services every Sunday from 10am