Letter from the Vicarage
The Vicarage, Locking, 25th July 2021
Dear friends,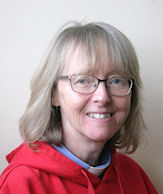 The day I am writing this is so-called Freedom Day. I don't know how you feel about the lifting of restrictions – whether you are delighted or whether you are wary. Last Friday the Church of England issued guidelines for churches, in that we are to do what feels right for our own situation and at the same time keeping everyone safe and feeling comfortable. Myself and the wardens met last week to agree the next step forward. This has now gone to both PCC's and has been agreed. There are very slight differences in the churches but overall it is mainly the same. We feel, that like many of our local churches, we want to go slowly and carefully as the numbers of people catching covid is rising. We also have vulnerable people attending worship, who we need to look after. So please be responsible and keep to these guidelines and look after each other as well as ourselves.
This will start from Sunday 1st August.
1. Masks to be worn in church at all times - unless leading, reading from the front.
2. People are asked to maintain a distance of 1 metre at all times - there will not be signs - but the ends of each pew is a good marker and the chairs can be moved accordingly.
3. Singing by the congregation to be allowed - no need for singers in Locking. Hutton choir can now have up to 6 people being 1 metre apart.
4. Track and trace is to be done until 16th August – names to be taken at the door
5. Refreshments to continue outside in Locking – no refreshments in Hutton
6. Holy Communion to continue as before - despite Common Cup being allowed we will not be using it. Individual cups are still not allowed by the Church of England.
8. Bells in Locking unable to be rung at present due to confined space and lack of ventilation. Tower Captain in Hutton to be consulted as this is possible now.
9. No need to register as more people can be accommodated in church
10. Church to be well ventilated
Due to the fact that we will be able to get more people into church there will not be a need for 2 services. Please do read Stay Connected each week to check if anything has changed at all. This will be the pattern for August which we will review near the end of the month. Services will remain simple and shorter. It will be wonderful to be able to sing though as that has been so hard this past year.
Please do get in touch with me if you have any questions or queries.
I will praise God's name in song and glorify him with thanksgiving. Psalm 69: 30
Every blessing

Revd Anne Wilkins
---