Letter from the Vicarage
The Vicarage, Locking, 18th April 2021
Dear friends,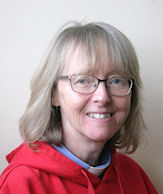 It has been such a week of contrasts. Last Friday we heard about the sad news of the death of Prince Philip and now the nation is in mourning. It is a contrast in itself between public and private. The nation and indeed the world mourns his loss, yet on the other hand this is a family who have lost a husband, father, grandfather and great- grandfather. It was expected yet it was a shock. A life well lived doesn't make the loss any less. Whatever you feel about the royal family do pray for them – especially on Saturday and especially for the Queen.
This week I am taking two funerals. When I take funerals at this time of year it is always somehow more poignant as we are in the season of Easter and will be until 13th May when it is Ascension Day. It is during these forty days that the risen Christ went out and about. He suddenly turned up in rooms and spent time with the disciples, eating and drinking and talking. He walked with the couple on the road to Emmaus, he had breakfast on the beach with his friends, Thomas put his finger in his wounds, in 1 Corinthians we read that he appeared to 500 disciples at the same time. Amazing proof that Jesus was truly alive and faces death head and shouts aloud the truth of the resurrection – not just for Jesus but for us too.
Alongside the sadness of loss this week the world around us is bursting into life. We have a robin couple living in the garden and also Mr and Mrs Crow were seen gathering nest materials. The other evening when we were in the lounge our local fox who has often been spotted, went past the French windows followed by a fox cub. It was the best thing ever and we were so thrilled. The tulips are coming out and planted seeds are beginning to sprout. New life is bursting forth all around us and it reminds me of God's new life offered in Jesus through his death and resurrection.
This week has also been one of re-openings and life becoming a little more normal. I wonder if you've had your hair cut this week or rushed to meet a friend outside for a coffee. Such simple things that give such joy now. It's been so good to meet back in church and to start to plan things ahead. We need to proceed with care and caution still and go slowly and carefully. In the midst of loss look upon the new life around us, in the midst of change embrace the opportunities that bring new life, enjoy the moment, enjoy the simple things – and praise the Lord for life itself and for the gift of new life now and after death because Jesus died and rose again. Alleluia!
Every blessing

Revd Anne Wilkins
---
Click Here - for Stay Connected News, Notices and helpful information
Click Here - For worship at home join our Spiritual Communion online Services every Sunday from 10am