Letter from the Vicarage
The Vicarage, Locking, 5th December 2021
Dear friends,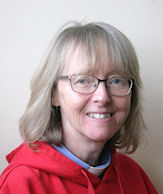 How are you all doing and how are you feeling? It does feel rather like déjà vu and snakes and ladders. Here we are again not knowing what is going to happen, is this new variant serious or not, should we keep away from each other or not, just as we are looking forward to a normal Christmas it might not be as we had been hoping for. None of us knows what's going to happen and we probably won't have the full picture until Christmas is nearly upon us.
Both PCC's have agreed that we strongly recommend that people wear masks in church. We cannot force people to do this, but we do hope that everyone will comply and understand why we are doing this. Due to the fact that Hutton have refreshments in church Hutton PCC have decided that we will not be having refreshments at the moment. In Locking we do have space to have tables and for people to sit apart from each other. We would ask that you wear masks when moving around and when not eating or drinking. Obviously, this may well change in the next few weeks again. Please bear with us as we make changes once again in order to keep everyone safe.
Advent is a wonderful time – it's about getting ready. Not just about getting ready for Christmas but getting ready for Jesus and when He returns and when we will meet Him again. John's call was to prepare the way and make the paths straight for the coming of Jesus. It talks about valleys filled in and mountains laid low, crooked roads made straight and rough ways made smooth. It is not talking about landscapes but about us. It's about asking ourselves what is preventing Jesus coming into my life more. John called people to get ready for Jesus was coming – how ready are you?
This Christmas many people will hear the Bible readings, sing the carols, hear the prayers and sermons. These are often people who only come once a year. Let us pray that the way may be clear for them to not just hear the message but to respond to it. Please pray for anyone that you know who is coming to worship over the Christmas period.
We live in uncertain times but we also live with the certainty that Emmanuel – God is with us. It struck me this week that all the variants have been given Greek letters of the alphabet. Alpha and Omega are the first and last letters of the Greek Alphabet. In the Bible we read 'I am the Alpha and the Omega, the Beginning and the End.' Revelation 21: 6 This is Jesus saying that He was there at the beginning and will be there at the end – He was always there and will always be there forever. We can therefore conclude that He is there in the time in between and is there now. He is Emmanuel – God with us. Whatever the future holds may we hold onto Jesus – receive Him more and more into our lives – and pray that others will do the same.
Wishing you all a very Happy Christmas and peaceful new year.

Revd Anne Wilkins
---