Celebration Services
Thanksgivings - Baptisms - Confirmation - Weddings -
Prayer and Dedication after civil marriage – Funerals and burials.
The Church is very much involved with important moments in life. Whether it is right at the beginning with Christening - which we call Baptism; or the joy of seeing two people committing their lives together in marriage. Or maybe at a sadder time when a loved one has died.
Thanksgiving and Baptism are 'ways in' to belonging to the family of the church.
Baptisms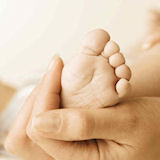 It's always good to celebrate the arrival of a new member in the family - whether the child is your own or adopted. If you are thinking about asking for Baptism, please contact Anne Lee on 01934 823556. We will visit you and talk over the issues surrounding Baptism. In the service you will be expected to make promises about bringing your child up in the Christian faith. These include being an example as a Christian yourself, praying for your child and bringing them regularly to church. If you feel that this is something you are unable to do but still want to have a special service in church, then ask for a Thanksgiving service. No expectations will be made of you and – if you choose, you can leave it at that.
Baptism - what will happen next
But if you would like to go further and together with Godparents, make vows about how you want your child to grow in the Christian faith, then we will invite you to explore more about your faith. You will be invited to an evening meeting where you will meet other parents who are looking at what baptism is about. We will want to visit you again and arrange the service as well as getting Godparent details from you.
What if a parent wants baptism too - or an adult coming for baptism?
Sometimes parents who have not been baptised themselves want to be baptised at the same time as their children. This is fine, but adult baptism is about owning your Christian faith and we would expect you to think about either belonging to a church and coming regularly and/or consider doing a Christian basics courses which will run at various times through the year.
Weddings at St Augustine's Church Locking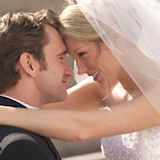 Thinking about getting married and wondering where? We love doing weddings.
A church wedding offers something unique - a beautiful setting, a meaningful service, a spiritual element God is involved. Some questions people ask:-
Do we both have to be baptised?
No neither of you have to be baptised
Do we have to live in the parish?
Not any more. You can get married in Locking Church if you fulfill one of the following
1. One of you lives In Locking
2. One of you is on the church electoral roll
3. One of you has at any time lived in Locking for 6 months or more
4. One of you has at any time regularly worshipped in Locking Church for 6 months or more
5. One of you was baptised in Locking Church
6. One of you was prepared for confirmation in Locking Church
7. One of your parents has lived in Locking in their life for 6 months or more
8, One of your parents has at some time worshipped in Locking Church for 6 months or more
9. One of your parents or grandparents was married In Locking Church
Neither of us attends or belongs to a church.
That's OK - we want to welcome you and help you with your special day and beyond
How much does it cost?
It cost £609 to be married in Locking Church. This includes the organist.
Calling of banns: £29*
Marriage certificate: £4* (may choose to have more than one. Subsequent certificates £10)
Marriage Service: £441*
Organist: £65
Verger: £45
Heating/lighting: £25

Bells: £70 (not currently available)
Audio/visual licence fee: £15 (If you wish to have a CD played during the service and the service is being videoed you must obtain a licence, see www.prsformusic.com)
*fees that must be paid for a wedding. Please make cheques payable to 'St Augustine's Locking PCC'.
If you wish the church to arrange your church flowers please contact Margaret Moore 01934 823589. Cost depends on the flowers you require.
Do we have to do marriage preparation?
We encourage all our couples to come for one evening - it's fun and informal and you will meet other couples.
What about the reception?
You can choose anywhere for your reception - though in Locking we have a lovely new refurbished centre opposite the church that can be hired out. See Church Centre
What if one of us has been married before?
We would love to meet with you and explore whether this is possible for you. We are always able to offer a Service of Prayer and Dedication after a civil wedding.
We are celebrating our wedding anniversary and would like to re-do our vows.
We would love to do that — it is a very special thing to do. There is a special service that we use for this.
So if you are thinking about getting married in church, or have questions you would like to ask, then please be in touch with us —
we would be happy to meet with you. Please contact 01934 823556
Funerals
When someone loved dies, there are many jobs to organise in the first few days including the funeral service. We always try to be available to take services for anyone in Locking/Hutton. We enjoy good relationships with the Funeral Directors in this area. If you want Rev Anne Lee to take your service, please either contact us directly or do so through the Funeral Directors.
Every November, there is a Parish Memorial Service in Locking and Hutton where everyone who has been to a Parish - organised funeral in the last year, is invited to hear the name of their loved one read out.
Churchyard Rules
Both Locking and Hutton churches have 'closed' churchyards. This means that we cannot start any more new graves in the yards. We can carry out burials only in family graves where there is still space.
However, we can still take cremated remains in a wooden urn. These may be buried in an existing family grave or in a new space in each churches garden of remembrance. Locking church is getting close to being completely filled.

For a complete list of fees for weddings, funerals and burials, and for specifications regarding monument and tablet sizes, please visit the Diocesan website at http://www.cofe.anglican.org/lifeevents/ministry/workofmindiv/dracsc/ffandaw/
Please note that Hutton churchyard have a separate requirement for churchyard memorial tablets. All tablets must be 'Roman Stone / Nabrescini' material in order to keep within the Mendip stone character of the area.