If you would like the weekly "Stay Connected" emailed to you, please contact the Benefice Office Contact and we will put you on the mailing list. This is a replacement for the weekly pew sheet and contains many useful things so that you don't feel so isolated.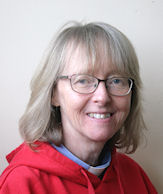 In this last week we have celebrated two birthdays with the accompanying meals and lovely puddings which we have all enjoyed, though I hate to think of all the calories! Food is a great thing that not only feeds our bodies but it brings people together to share, talk and laugh. Last Sunday we had the reading of the feeding of the 5,000 where Jesus was faced with a crowd of thousands of people who needed feeding. The disciples wanted them all to go home and get their own tea. Jesus told them not to. He didn't suddenly produce food either out of thin air but he told the disciples to feed them. He wanted them to be the answer to the problem. They needed to see what they had so that they too could see the miracle that He was going to do. The disciples were given the responsibility for providing the food and then for distributing it.
As Christians we need to be fed every day. In the same way that we need real food we also need spiritual food every day. We would never think of just eating once on a Sunday and in the same way we should never just rely on coming to church once a week to feed us. During lockdown we have been unable to come to the church building for worship and many are still staying at home, which is fine. The important thing is that we make sure that we are keeping ourselves fed every day. We have been producing 'food' for you to use - a mini-sermon, daily readings and today I have put in a simple Bible study of this Sunday's reading.
As the weeks and months go on every one of us needs to have things in place whereby we are taking responsibility for allowing ourselves to be fed by the Lord through His Word every day. God feeds us in many ways - through Christian books, by Bible reading notes, through on - line talks, through the bread and wine, through the words of others. The Bible speaks of God's Word as food.
Man shall not live on bread alone, but on every word that comes from the mouth of God. Matthew 4: 4
Like newborn babies, crave pure spiritual milk, so that by it you may grow up in your salvation, now that you have tasted that the Lord is good. 1 Peter 2: 2, 3
The Bible is not to be read like a novel or to expand our knowledge - it is to be read so that we might be fed. It will enable us to grow more like Jesus, it will guide us, encourage us, point us in the right direction, it will be God speaking to us.
So let's all together make sure that we are allowing the Lord to feed us each day.
With every blessing

See: This weeks Stay Connected Sheet pdf Prayer Calendar August pdf
Church re-opening
St Augustine's Locking and St Mary's Hutton church buildings are open for private prayer on Thursdays 10am - 1pm only. Each session will be supervised and all seating will be at a distance of 2 metres. If you have any questions about this please contact the wardens: For Locking Eddie and Mary French 01934 813634, for Hutton Dave Bradley 01934 814205 and Mary Potter 01934 812788.
St Mary's Hutton is open on Sundays for worship at 10am and then at 11am. There are a limited number of seats at each service due to social distancing. Because of this we are asking everyone to REGISTER EVERY WEEK to say that they are coming to either service. In order to do this please ring Phil Etchells on 814461 from 12noon – 5pm any day. Seats will be allocated on a first come, first served basis. The wearing of a face covering is mandatory.
If you are self-isolating and need shopping or supplies please ring Anne 01934 823556 for Hutton and Locking villagers or Steve Cope 01934 813871 for Hutton. See also www.huttonsomerset.org.uk where there is a list of volunteers available to help you for Hutton.
Any Foodbank donations can be left on the doorstep of John and Margaret Bailey, 31 Willow Drive, Hutton or Chris and Anne Wilkins, The Vicarage, The Green, Locking, where they will be collected and taken to the foodbank.
Mustard Seed Fairtrade items can be delivered free on Wednesdays. Tea, Coffee, Chocolate, honey, marmalade, jams, muesli, dried fruits, rubber gloves, cleaning fluids, laundry etc. also greeting cards. Catalogues can be dropped off if anyone needs them – Locking too. Please phone 01934 813716
Vicarage garden
Vicarage garden - please contact me if you need somewhere to meet as our garden is large enough for 6 people to meet socially distanced. There is a private garden at the back of the house which is very secluded and also the front lawn. If there is a group who want to meet then please contact me. Also if you would like to come over for a chat, tea, cake and prayer, then let me know - weather permitting of course! Anne
Daily Hope
A free phone line of hymns, reflections and prayers. 0800 804 8044
Listening Chaplaincy Phoneline
Serving Bristol, Somerset and South Gloucestershire
We are a faith-based service offering chaplaincy support for people of all faiths and none in times of emergency
Are you recently bereaved or concerned about end of life issues? Are you a key worker overwhelmed by what you are facing or dealing with at work? Are you worried about someone who is seriously ill, especially if you can't visit them? Are you anxious about the effect that the COVED 19 crisis is having on your life? Maybe you would just like someone from the faith communities to talk to.
If you live in the Bristol, Somerset or South Gloucestershire area:
Call 0330 229 1700 • 8am-11pm • 7 days a week
CARING and CONFIDENTIAL
Collect for The Ninth Sunday after Trinity
Almighty God, who sent your Holy Spirit to be the life and light of your Church: open our hearts to the riches of your grace, that we may bring forth the fruit of the Spirit in love and joy and peace; through Jesus Christ your Son our Lord, who is alive and reigns with you, in the unity of the Holy Spirit, one God, now and for ever. Amen.
Readings for the week
Why not read the readings through slowly twice and before you do ask God to speak to you today. We are starting to read through Acts.
Sunday 9th August Matthew 14.22 - 33
Monday 10th August Acts 1.1–14
Tuesday 11th August Acts 1.15–end
Wednesday 12h August Acts 2.1–21
Thursday 13th August Acts 2.22–36
Friday 14th August Acts 2.37–end
Saturday 15th August July Acts 3.1–10
Prayer Chain - If you need prayer for yourself or another then there is a team of people ready to pray. For Locking, please contact Anne Wilkins phone 823556 or for Hutton Kay Cole phone 811424 and they will send out the prayer request.
Prayer and Praise
We give thanks for the lives of those who have recently died and we pray for their families and friends. We remember with love Alex Robertson and Peter Carr. A prayer to give thanks for them:-
Lord of all, we praise you
for all who have entered into their rest
and reached the promised land where you are seen face to face.
Give us grace to follow in their footsteps
as they followed in the way of your Son.
Thank you for the memory of those you have called to yourself:
by each memory, turn our hearts from things seen to things unseen,
and lead us till we come to the eternal rest
you have prepared for your people,
through Jesus Christ our Lord.
Amen.
We give thanks for answers to prayer for those who have been very unwell recently. We give thanks that Kath Dredge is out of ITU and is off oxygen but still in the BRI. Pray that she continues to make good progress. Philip Goode came home this week and is on oxygen. Philip would like to convey his thanks to everyone for all your prayers, e-mails, messages and cards which have meant a lot to him and Val. Please do continue to pray for Kath and Philip and their families. Please also pray for Bishop Peter and for his wife Jane (see below).
Bishop Peter - This week we heard the news that Bishop Peter has been diagnosed with leukaemia and is going into hospital this week for a month of treatment. Please pray for him and his wife Jane at this difficult time, that they will know the Lord's strength and peace. Please also pray for Bishop Ruth who was due to go on a sabbatical this month and is no longer doing so.
Prayer requests - please feel free to send prayer requests to Chris in the office, if you would like them to be included on this sheet, or call Anne on 823556. If you would like someone to pray with you please call Anne and she will pray on the phone.
Nature Notes

All of us have special places which nourish us with their beauty, associated memories, or simply by being somewhere to retreat to and 'be'. One of mine is the Doone Valley on Exmoor, tucked away in the folds of the hills. The footpath follows closely the course of Badgworthy Water – ideal for paddling in, and frequented by grey wagtails and dippers. At this time of year the bracken is tall and the hillsides will soon be purple with heather, while the berries on the rowans and hawthorns are beginning to ripen, providing much needed sustenance through the harsh upland winters. The middle section of the valley is covered by sessile oak woodland where the little yellow cow wheat flowers from May through to September. During spring and early summer it is usual to see nuthatches and tree creepers here, but at this time of year many of the birds are lying low while they moult; only the robins, blue tits and stonechats accompanied our ramble, along with the high keening cry of a buzzard, the deep 'kronk' of a raven, and the bleating of sheep.

Gillian.


Reading for 9th August 2020 - Matthew 14:22-33 (NIVUK) Jesus walks on the water
22 Immediately Jesus made the disciples get into the boat and go on ahead of him to the other side, while he dismissed the crowd.
23 After he had dismissed them, he went up on a mountainside by himself to pray. Later that night, he was there alone,
24 and the boat was already a considerable distance from land, buffeted by the waves because the wind was against it.
25 Shortly before dawn Jesus went out to them, walking on the lake.
26 When the disciples saw him walking on the lake, they were terrified. 'It's a ghost,' they said, and cried out in fear.
27 But Jesus immediately said to them: 'Take courage! It is I. Don't be afraid.'
28 'Lord, if it's you,' Peter replied, 'tell me to come to you on the water.'
29 'Come,' he said. Then Peter got down out of the boat, walked on the water and came towards Jesus. 30 But when he saw the wind, he was afraid and, beginning to sink, cried out, 'Lord, save me!'
31 Immediately Jesus reached out his hand and caught him. 'You of little faith,' he said, 'why did you doubt?'
32 And when they climbed into the boat, the wind died down.
33 Then those who were in the boat worshipped him, saying, 'Truly you are the Son of God.'

Reflections on Matthew 14:22-33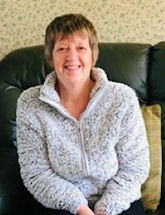 Have you ever been on the shore of a lake or a very calm sea and thought that the surface of the looks as if you could walk on it? It looks as if it could be possible…..But you know it's not possible because experience and science tells you that. So if you were to see someone walking on water, what would your first thought be? Probably 'That's not possible!"
That's what the disciples thought. Professional fishermen, they were struggling against a storm at night when they saw Jesus walking towards them. They couldn't take it in: how could it be possible? In their fear, they thought it was a ghost: they couldn't accept that Jesus was that close to them in the storm. Jesus' words: 'Take courage. It is I. Don't be afraid' were to give the disciples more reassurance. Peter still needed more proof and Jesus gave him that with the word 'Come.' And when Peter responded, initially he too could walk on water but as fear got the better of him, he began to sink, calling to Jesus to save him, which Jesus did.
For all of Jesus' disciples throughout history, trying to follow Jesus day by day, showing his love for the world, has never been easy. We know we can't do what he can: we can't do the impossible as he can. Our journeys of faith contain times of great joy but they also contain stormy times, dark times, times of doubt. It is in these times when help is closest at hand, just as it was when Jesus saved the sinking Peter.
Jesus' words 'You of little faith, why did you doubt me?' are part rebuke and part encouragement. A little faith can go a long way: we should never doubt that. Jesus knows that being a disciple isn't easy and that is why he is always near, encouraging, admonishing, loving. When we step out in faith we should keep our eyes fixed on Jesus and our ears open for his voice and respond to what he calls us to do, no matter how challenging, even impossible, it may seem.
We are certainly living through stormy times at the moment. The present is disrupted. The future is uncertain. The one thing we can be certain of is that Jesus is with us in all of it. He is with us in the darkness and the upheaval; he is with us in our fears; he is with us in our successes and our failures. He delights in our faith and our efforts to do what he would do. He will never leave us alone. When we, or others, think that something is impossible or are frustrated because something is impossible, remember Jesus' words: 'Take courage. It is I. Don't be afraid' And then take that step in faith.
Jane Barry
Home study - take time to read Matthew 14: 22 - 33 and reflect on these questions.
Verse 23 - Jesus went up on a mountainside to pray. Do you have a time to yourself everyday when you can be with the Lord and pray and listen to Him? Do you have a time and a place where you do this?
Verse 24 - the disciples were in the boat without Jesus buffeted by the waves. When you gave felt you were being buffeted by the waves of life -where was Jesus?
Verse 27 - Where in your life do you lack courage, what makes you terrified? Imagine saying these words to you - does that change the way that you feel about these things?
Verse 29 - In what areas of your life is Jesus saying 'Come'? Where is God calling you out of your comfort zone to ' walk on water' and to put your faith in Him?
Verse 29 - Peter began to sink and called out to Jesus to save Him? Spend some time now calling on Jesus to come and help and save you if you feel like sinking.
Verse 31 - In what ways do we doubt? What things make us doubt? Offer these to the Lord and ask Him to increase your faith and trust in Him.

The Bible Course
An eight-session course helping you explore the world's bestseller.
The Bible is a big and complicated book to read and for many it can be difficult to know where to start. Maybe you've been part of a Bible study group and want to build your confidence so you can study the Bible on your own, or maybe you need help connecting together the bits you've been reading. The Bible Course is a great resource, whether you are familiar with the Bible or just starting out.
• The Bible Course helps you see how the books of the Bible are part of one big story.
• Using a unique storyline, The Bible Course will show you how key events, books and characters fit together.
• The video teaching, course guide and daily readings will help you grow in confidence as you read the Bible for yourself.
• Acts as a great follow-on resource for those who have done introductory courses like Alpha and Christianity Explored.
Please get in touch with Anne if you would be interested in doing this course on Zoom using the video and following it with discussion.

Prayers
Prayer about the Coronavirus outbreak
God of compassion,
be close to those who are ill, afraid or in isolation.
In their loneliness, be their consolation;
in their anxiety, be their hope;
in their darkness, be their light;
through him who suffered alone on the cross,
but reigns with you in glory,
Jesus Christ our Lord.
Amen.
For the Christian community
We are not people of fear:
we are people of courage.
We are not people who protect our own safety:
we are people who protect our neighbours' safety.
We are not people of greed:
we are people of generosity.
We are your people God,
giving and loving,
wherever we are,
whatever it costs
For as long as it takes
wherever you call us.
Barbara Glasson, President of the Methodist Conference
For those who are ill -
Merciful God, we entrust to your tender care those who are ill or in pain,
knowing that whenever danger threatens your everlasting arms are there to hold them safe.
Comfort and heal them, and restore them to health and strength;
through Jesus Christ our Lord. Amen.
For hospital staff and medical researchers
Gracious God, give skill, sympathy and resilience to all who are caring for the sick,
and your wisdom to those searching for a cure.
Strengthen them with your Spirit, that through their work many will be restored to health;
through Jesus Christ our Lord.
Amen.
A prayer at bedtime -
Before the ending of the day,
Creator of the world, we pray
That you, with steadfast love, would keep
Your watch around us while we sleep.
Tonight we pray especially for (names family or friends who are affected by Coronavirus) and the people of (country or place which is affected by Coronavirus).
Please give skill and wisdom to all who are caring for them.
Amen.
Desiderata
GO PLACIDLY amid the noise and the haste, and remember what peace there may be in silence. As far as possible, without surrender, be on good terms with all persons.
Speak your truth quietly and clearly; and listen to others, even to the dull and the ignorant; they too have their story.
Avoid loud and aggressive persons; they are vexatious to the spirit. If you compare yourself with others, you may become vain or bitter, for always there will be greater and lesser persons than yourself.
Enjoy your achievements as well as your plans. Keep interested in your own career, however humble; it is a real possession in the changing fortunes of time.
Exercise caution in your business affairs, for the world is full of trickery. But let this not blind you to what virtue there is; many persons strive for high ideals, and everywhere life is full of heroism.
Be yourself. Especially do not feign affection. Neither be cynical about love; for in the face of all aridity and disenchantment, it is as perennial as the grass.
Take kindly the counsel of the years, gracefully surrendering the things of youth.
Nurture strength of spirit to shield you in sudden misfortune. But do not distress yourself with dark imaginings. Many fears are born of fatigue and loneliness.
Beyond a wholesome discipline, be gentle with yourself. You are a child of the universe no less than the trees and the stars; you have a right to be here.
And whether or not it is clear to you, no doubt the universe is unfolding as it should. Therefore be at peace with God, whatever you conceive Him to be. And whatever your labours and aspirations, in the noisy confusion of life, keep peace in your soul. With all its sham, drudgery and broken dreams, it is still a beautiful world. Be cheerful. Strive to be happy. By Max Ehrmann © 1927
The Journey Prayer – St Brendan
God, bless to me this day,
God bless to me this night;
Bless, O bless, Thou God of grace,
Each day and hour of my life;
Bless, O bless, Thou God of grace, Each day and hour of my life.
God, bless the pathway on which I go;God, bless the earth that is beneath my sole;Bless, O God, and give to me Thy love,O God of gods, bless my rest and my repose;
Bless, O God, and give to me Thy love, And bless, O God of gods, my repose.

Bible Q and A This is a very interesting site that answers some of the tricky questions about the Bible and the Christian faith. You can also submit questions too. Why not give it a go?
https://www.biblesociety.org.uk/explore-the-bible/bible-q-and-a/



My top 10 of likes/loves and what I've learned during lockdown.
Here is the list from Chris Wilkins. This is in no order of preference:
1. Having time to work on the Vicarage Garden and planting lots of flowering plants.
2. Planting runner bean seeds and little tomato plants and watching them grow and flower.
3. Producing Stay Connected, Morning Prayer and Spiritual Communion with Anne and receiving people's feedback.
4. Clear skies and no aeroplane trails. Much less traffic noise.
5. Time to be with myself and my family.
6. Time to read books and do jig-saw puzzles.
7. Cycling more and driving less.
8. Turning off the alarm so it doesn't go off in the morning.
9. Time to watch nature and listen to the birds.
10. Time to cook.
If you would like to share your list of your top 10 of likes/loves and what you've learned during lockdown, please contact us
Quiz - just for fun - no prizes - answers below!
All the following are places in this part of England:
1. Keeping a good look out
2. Conservatives safely secured
3 King's abode for a film star
4 A highway or a byway by any other name
5 Pussy's gone to bed
6 The lady drank much of this
7 Turn the key
8 Twirl around
9 A first in a Chinese city
10 Where the sun sets on a rick
11 Should keep your feet dry
12 Forbidden to drink here
Answers below

Ideas for families to do at home at times of isolation:
From https://soniamain.wordpress.com/2020/03/18/ideas-for-families-to-do-at-home-at-times-of-isolation/
GINGER AND CARROT SOUP WITH LIME
Chilled soups make a refreshing lunch on a hot day. This
one is easy and inexpensive.
1 tablespoon sunflower oil
1 tablespoon grated fresh ginger, about 20g
1 large or two small onions, sliced
900g (2lb) carrots, sliced
900ml (1.5 pints) vegetable stock (stock cubes and water)
Juice of 1 lime
Salt and pepper
Single cream, Elmlea single or soya cream.
Heat the oil and cook the ginger and onion gently for 10 minutes in a covered saucepan without colouring. Add the carrots and the stock. Cover, bring to the boil and simmer for about 20 minutes until the vegetables are tender. Cool a little, then
puree in a liquidiser or with a hand blender. If you have neither, just push it all through a sieve. Add the lime juice little by
little to taste, and season with salt and pepper if necessary. Chill in the fridge until very cold. Serve in bowls with a swirl of
cream to garnish. Thank you to Su Gordon for this recipe - If you have a favourite which you would like to
share, please contact us
More ideas:
Make a fruit salad together
Use tinned, frozen or fresh fruit, chop it up and put it in a bowl, talk about the colours, tastes and textures, enjoy eating it together.
Toast painting
You need
Milk (or substitute milk)
Food colouring
White sliced bread
paint brush

Put a small amount of milk in cups and add a tiny amount of food colouring, this makes home made paint. Each person have a slice of white bread and paint a picture on the bread using your paint, look at your pictures. Toast your bread and enjoy eating the toast.
Make play dough
You need
2 cups plain flour
1/2 cup of salt
2 tablespoon cream of tartar
2 tablespoon oil
1 cup of hot hot water with few drops of food colouring added
Mix everything in a bowl, stir it well and then knead it and play with it. You could get your child to help you make this. When you have finished put it in an air tight container, it will last for weeks.
Home made bubble mixture
6 cups water
1 cup strong washing up liquid e.g. Fairy
1 table spoon glycerine
Mix gently and use, this makes enough for a big bottle
We hope you have some lovely time playing together. Keep safe and well
Play shops Give your child some money, together make some price labels , put them on the food in your cupboard. Take it in turns to be the shop keeper and the shopper.
Make an obstacle course - Use furniture to go under, blankets to cover yourself in, hats to put on your head, make this together and take it in turns to use.
Play hide and seek, take it in turns to be the hider and the seeker.
Junk modelling Keep empty boxes and toilet roll inners, make models and creatures with glue and tape
Plant some seeds If you have a garden plant some seeds together or save old plastic tubs e.g yogurt pots and plant some cress or pea seeds and grow on the window sill. When they have grown put them in a sandwich, you can eat the pea shoots instead of letting them grow into pea plants
Make a treasure map Hide some treasure and make a map for the child to find where it is. You could each do this and make a map for the other person to find the treasure.
Make sock puppets Turn your socks into hand puppets, give your puppet a name and make a story together.
Make a bug house Find some sticks and leaves and a make a bug house, you could leave this at the side of your house or flat and then check on it after a few days to see what bugs are in there.
Dance together Play some music you both like and dance together
Pretend you are an animal game Imagine you are an animal and make the noises and movements for the other person to guess.
Play bubbles Go outside and play bubbles, watch where they are flying, Imagine where they might go.
Play emotion faces Pull a face of an emotion and get your child to guess the emotion. Take it in turns to do this.
Pretend you are at the hair dressers – take it in turns to be the hair dresser, brushing hair, putting clips or bands in, pretend to cut hair ( no scissors, just use your fingers) you could gently give the other person a head massage.Talk about what they would like their hair to be like today.
Play weddings Get toy animals and dolls and pretend two of them are getting married, think about the food they would eat and the dancing they would do.
Make a car/ rocket/ train Use the washing basket or a big box, get your child to decide what vehicle it's going to be, get them to sit in it and pretend they are going on a journey. Talk about what they can see on their journey.
More ideas next week!
Quiz Answers
1. Watchet
2. Blue Anchor
3 Castle Carey
4 Street
5 Catcott
6 Edithmead
7 Locking
8 Worle
9 Wincanton
10 Westhay
11 Wellington
12 Banwell
How did you do?