If you would like the weekly "Stay Connected" emailed to you, please contact the Benefice Office Contact and we will put you on the mailing list. This is a replacement for the weekly pew sheet and contains many useful things so that you don't feel so isolated.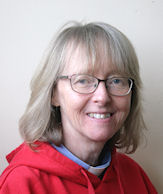 One of the good things to come out of the last few weeks is being less busy at times and having a healthier, more balanced lifestyle. I have realised that we often allow ourselves to be controlled and defined by the things we do - many of which are not important or a priority. But that's for another day..... Being less busy has meant time to sort out the garden as the borders hadn't been touched in years and were covered in brambles. All the plants underneath them were starved of sunlight and rain and most of them died - though some did survive. Thanks to Chris, who has done most of the work, with some help from me, we are now able to plant some new plants - the joy it is giving me is wonderful. I was thinking that the brambles are like all the busyness in our lives which starve us of time to be and also do the things that are important to us as people and as followers of Jesus. I do hope that you are having a similar experience.
Last Thursday marked the beginning of Thy Kingdom Come, when we are invited to spend time focusing our prayers on praying for people we know to hear the good news and become followers of Jesus. We are also being invited to bless them in some way. Please set aside some time each day to pray for 5 people you know and pray for them expectantly ,that they would see Jesus for who He really is. Be persistent as Jesus teaches us in Luke 11: 5 - 13 'Ask and it will be given to you, seek and you will find; knock and the door will be opened to you.'
In this edition of Stay Connected we have included a Bible Study from Anglican Alliance called 'Faith in the time of Coronavirus.' This can be done on your own, with members of your household, or you could chat about it on the phone or via Zoom or even meet in a park or garden (keeping social distancing). It would be great to have feedback that we could share here.
May God bless you this week and may you know the peace of the Lord as we watch and wait.
Much love and prayers

See: This weeks Stay Connected Sheet pdf Faith in the time of Coronavirus - Bible-studies
As a community we need to band together to support the vulnerable. If you are self-isolating and need shopping or supplies please ring Anne 01934 823556 for Hutton and Locking villagers, or Steve Cope 01934 813871 for Hutton. See also https://www.huttonsomerset.org.uk where there is a list of volunteers available to help you for Hutton. The Old Inn are doing a take away menu which is available Monday - Saturday 6 -7.30pm and Sunday roast from 12.00 - 2. Contact them for a menu 01934 812336 between the hours stated to speak to a member of staff. They can arrange delivery if necessary but most people collect on their 'exercise hour'.
In Locking the Coach House pub are delivering meals. They are delivering food to anyone who is in need or cannot leave the house or even anyone who's a little bit peckish.Give them a call on 01934 822506.They deliver food from 12 -2pm and 5-8pm Monday to Saturday, 12 - 5pm Sundays. Anyone that is taking away, they kindly ask you to remain outside for one of them to meet you. This is to keep everyone safe. Please free to pre-order for Sunday starting from Tuesday.
If you are needing ready meals delivered then several people have recommended this company. You can order on line from www.parsleybox.com or you can ring them on 0800 6127225
Any Foodbank donations can be left on the doorstep of John and Margaret Bailey, 31 Willow Drive, Hutton or Chris and Anne Wilkins, The Vicarage, The Green, Locking, where they will be collected and taken to the foodbank.
Mustard Seed Fairtrade items can be delivered free on Wednesdays. Tea, Coffee, Chocolate, honey, marmalade, jams, muesli, dried fruits, rubber gloves, cleaning fluids, laundry, Fairtrade Milk and Plain Chocolate Easter Eggs etc. also greeting cards. Catalogues can be dropped off if anyone needs them – Locking too. Please phone 01934 813716
Thy Kingdom Come.
In the 9 days days between Ascension Day on 21st May and Pentecost on 31st May we are being called to pray and care for others in whatever way we feel able. They are calling it Prayer and Care. This is what is said about it on the website:-
Care for those you are praying for, pray for those you are caring for
During these difficult and trying times, we believe that now more than ever, presents an incredible opportunity for the Church worldwide, to unite in prayer so that our family, friends and neighbours will come to know the love and peace of Jesus Christ for themselves. One of our Key themes for Thy Kingdom Come is prayer and care. As we are praying for those we love to come to know the hope and love of Christ we also are encouraging all to see how they can show God's love towards them. By caring for them. Here are 5 ideas on how we can care and love those we know, even when we are socially distanced:
1. Keep up contact. Make a phone call, send an email, letter or card saying that you are praying for them at this time.
2. Keep an eye out for the anniversaries of life events. Make that phone call to let people know you care.
3. Send a small gift or book purchased on line, maybe insert life words etc.
4. Serve where you can in delivering groceries or medications.
5. Make sure the people you pray for know how much you value them by whatever means you can find
There are loads of resources on the website https://www.thykingdomcome.global/
Every day we will be using Morning Prayer - this is being sent out for you to do yourself or to join in with us as you watch.
There is also a free app to download to use each day which will be available nearer the time.
FAITH IN THE TIME OF CORONAVIRUS See Faith in the time of Coronavirus - Bible-studies
Foreword by the Archbishop of Canterbury: I am delighted to commend to you Faith in the time of Coronavirus and am deeply grateful to the Anglican Alliance for creating this resource. In such extraordinary times, it is not only helpful but vital that we engage together with God's Word.
Compassion UK
In many of the poorer areas where people work one day to put food on the table the next, and cannot comply with social distancing as they live many people to one or two small rooms, they are trying to deliver food parcels as often as possible. The minimum donation they requested was £44, so this I have paid with immediate effect. I do have sufficient funds for this. If you are interested in Compassion's work at this time please go onto their website - it is very informative - https://www.compassionuk.org.
If this is prompting anyone to think they have not paid please don't worry. The virus overtook everything else and I have money in hand for the present. Keep safe and well. Kay.
Listening Chaplaincy Phoneline:
Serving Bristol, Somerset and South Gloucestershire
We are a faith-based service offering chaplaincy support for people of all faiths and none in times of emergency
Are you recently bereaved or concerned about end of life issues? Are you a key worker overwhelmed by what you are facing or dealing with at work? Are you worried about someone who is seriously ill, especially if you can't visit them? Are you anxious about the effect that the COVED 19 crisis is having on your life? Maybe you would just like someone from the faith communities to talk to.
If you live in the Bristol, Somerset or South Gloucestershire area:
Call 0330 229 1700 • 8am-11pm • 7 days a week
CARING and CONFIDENTIAL The Faith Communities Major Emergencies Team serving Bristol, Somerset and South Gloucestershire
Vine Counselling
Situated in Congresbury, and serving individuals across North Somerset, Vine Counselling provides professional and confidential counselling services, based on respect, care and quality. In the current Coronavirus pandemic, Vine is inundated with requests for counselling and is really struggling to meet this great need in the community. Vine can't fundraise to cover the daily costs of running the charity and has applied to various organisations for funding to keep the charity from closing down and continue supporting those in need. However, in the meantime, for all those talented people getting bored during the lockdown, Vine has launched an 'Unlock-Your-Talent festival'. It is to encourage all ages, from under 5's to adult, for a small fee, to enter an online talent competition. All money goes to Vine. There are 11 catagories from: singing, dancing, photography to painting, choirs, poetry, short stories and loads more. It has some celebrity judges and great prizes. The competition closes on 31st May. Please see https://www.vinecounselling.org/unlock-your-talent/ for more details.
Collect for The Seventh Sunday of Easter:
O God the King of glory, you have exalted your only Son Jesus Christ with great triumph to your kingdom in heaven: we beseech you, leave us not comfortless, but send your Holy Spirit to strengthen us and exalt us to the place where our Saviour Christ is gone before, who is alive and reigns with you, in the unity of the Holy Spirit, one God, now and for ever. Amen.
Readings for the coming week
Why not read the readings through slowly twice and before you do ask God to speak to you today. We are reading through Luke this week.
Sunday 24th May John 17: 1 - 11
Monday 25th Luke 7: 36 - end
Tuesday 26th Luke 8: 1 - 15
Wednesday 27th Luke 8: 16 - 25
Thursday 28th Luke 8: 26 - 39
Friday 29th Luke 8: 40 - end
Saturday 30th Luke 9: 1 - 17
Prayer Chain - If you need prayer for yourself or another then there is a team of people ready to pray. For Locking, please contact Anne Wilkins phone 823556 or for Hutton Kay Cole phone 811424 and they will send out the prayer request.
Please pray for Diane Hiscocks as she is working at Weston General Hospital on the Covid ward. Pray for her safety as well as all the other staff.
Prayer requests - please feel free to send prayer requests to Chris in the office, if you would like them to be included on this sheet, or call Anne on 823556. If you would like someone to pray with you please call Anne and she will pray on the phone.
Nature Notes

A couple of weeks ago I told you about the return of the sedge and reed warblers to the airfield and marsh down Hutton Moor Lane. It has been a pleasure to walk accompanied by their busy chatter, and catch the occasional glimpse of one. Imagine then, my dismay at finding a digger down there earlier last week clearing the reeds from the drainage channels. Necessary work, but done at the wrong time with no thought of the consequences to nature. Once again it highlighted the perils that wildlife has to contend with in order to survive alongside us humans. These little birds travel from Africa to breed with us for just four months of the year, and their nests have been destroyed! I grieve for them: most only have one brood. The Canada geese chicks have hatched, but these too, are being picked off, probably by the two foxes I have seen hunting on the marsh in the evenings. On a lighter note, the swifts have returned, slicing through the air on their sickle-shaped wings; sadness mixed with joy, but Jesus tells us that Father God sees every sparrow that falls. (Luke 12 v 6)
Gillian


Readings 24th May 2020
John 17:1-11 (NIVUK) Jesus prays to be glorified
17 After Jesus said this, he looked towards heaven and prayed:
'Father, the hour has come. Glorify your Son, that your Son may glorify you.
2 For you granted him authority over all people that he might give eternal life to all those you have given him.
3 Now this is eternal life: that they know you, the only true God, and Jesus Christ, whom you have sent.
4 I have brought you glory on earth by finishing the work you gave me to do.
5 And now, Father, glorify me in your presence with the glory I had with you before the world began.
Jesus prays for his disciples
6 'I have revealed you to those whom you gave me out of the world. They were yours; you gave them to me and they have obeyed your word.
7 Now they know that everything you have given me comes from you.
8 For I gave them the words you gave me and they accepted them. They knew with certainty that I came from you, and they believed that you sent me.
9 I pray for them. I am not praying for the world, but for those you have given me, for they are yours.
10 All I have is yours, and all you have is mine. And glory has come to me through them.
11 I will remain in the world no longer, but they are still in the world, and I am coming to you. Holy Father, protect them by the power of your name, the name you gave me, so that they may be one as we are one.
Reflections on John 17:1-11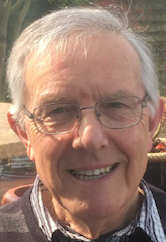 On Thursday we remembered Ascension Day when Jesus went home. He knew that his work had finished. Nothing more could be done and in John 17 we have his very personal prayer prior to his arrest. So he talks to God and shares his deepest feelings. In it he spells out exactly why he had come in the first place. Perhaps you are thinking, well I know that anyway. Just maybe there is a bit more to it? In v.4 Jesus says to his father "I have brought you glory on earth by completing the work you gave me to do" Would that have been part of your answer? I don't think I would have included that notion of bringing God's glory to earth. But there's a bit more in v.2 which is more familiar…"that I might give eternal life to all those you have given me" What does Jesus mean by eternal life ?
V.3 "that they may know you, the only true God, and Jesus Christ whom you have sent " So this is God's glory, offering eternal life through belief in God and Jesus. This is wonderful stuff! So where do we fit into this? Well Jesus tells in his prayer which continues, now for his disciples. This includes all who have responded to his offer of forgiveness through the death of Jesus. Jesus sums up what has happened. V.7 "my disciples know that I have come from you" then to our key v8 which makes two key statements about the result of his ministry.
V.8 They have accepted the teaching as coming from God and more precisely, they knew with CERTAINTY where I have come from and have believed it.
The word of God is the truth. The word of God through Jesus and the Bible is the truth. Question. Is there any doubt in your mind about that ? It is a key question and one we need to be certain about. Why? Because if we are uncertain about anything it leaves us open to doubt. That's okay when it comes to facts about the huge variety of information surrounding coronavirus, but it's a negative if it concerns our faith in what God has done because of his love for us. Jesus said in his prayer that the disciples knew with certainty and believed. We have no need to doubt God's promises. We have every reason to look forward to that time when, as Jesus says in v.11 "that they may be one as we are one" That is our ultimate goal when, in eternity we will all be one in the love of the father.
Please read the whole prayer which is so powerful. It understands the challenges we face daily as did those first disciples. They came to know the truth of God and Jesus with certainty, and so can we. Amen.
Geoff Hobden
SOMEWHERE OVER THE RAINBOW
Rainbows, rainbows, everywhere rainbows!
"Somewhere, over the rainbow, way up high!" - Symbolising peace and hope.
Such optimistic words sung with the philosophy that there definitely is something better!
So is life really so bad at the present?
Over these past weeks, a change of lifestyle (as with fame) has been thrust upon us and, if you think about it, with it, the unique opportunity to make the most of its gifts. With the deletion of our lives governed by diaries, life has slowed down, as we now have more time for the present, instead of preparing for future events, each day being so very precious and a gift from God. Let us be grateful for what we have at the moment.
Our physical freedom may be ' locked down' ' but not our hearts and spirit. Communication with our friends and family albeit 'virtual' has become more genuine, caring and meaningful because there are fewer distractions. Indeed, there is a new opportunity for outreach as we have been more 'tuned into' our brothers and sisters (via the internet or phone) than ever before in reality. 'Digital spiritualism' has given us the potential to worship with anyone in the country or indeed anywhere in the world. Things we used to take for granted, now show their true relevance: our friends, our food, our freedom. Indeed the unfolding miracle and beauty of God's creation all around us.
This diminishing of distractions affords us a rest, not in the sense that 'rest' means doing nothing, but more that we now have the unmissable opportunity to focus on matters of true importance. Times of isolation have produced some memorable feats of achievement – Shakespeare wrote "King Lear" while in quarantine from the Black Death, John Bunyan wrote "The Pilgrims Progress" in prison and St Ignatius Loyola formed his philosophy that led to the "Society of Jesus" whilst isolated. More recently, Terry Waite strengthened his faith and resolve during his long sojourn as a hostage.
In the Communion service we are faithfully reminded of the commandments 'Love the Lord your God' and 'Love your neighbour'.
In the isolated environment of our homes there is now more time to reflect on these two very important commandments and how to live with them as 'The Only Way' resulting in an even more closeness with God.
Eventually, in the Lord's good time, this current situation will come to an end and happily a 'new normality' will occur. Noah sent out a dove to receive God's word that this would be so in his day, and it is now time to reflect on what this may mean to us now. If there is any good to come out of this pandemic, then it must be to carefully note the things which were deservedly washed away and to retain the new values in our lives which have been revealed.
As God placed the rainbow in the clouds as a covenant that such retribution for our sins would never be inflicted on mankind again, so we should make a covenant with ourselves to conduct our lives after the 'lockdown' using all the lessons in communication with our friends and family and, most of all with our Father in Heaven, that physical isolation has taught us.
Somewhere over that rainbow brings peace and hope for us all!
Mary French
The Times We're in.
At times like this, we oft times think.
What life is all about.
The things we do as normal,
Is what everybody does.
Of this we have no doubt.
We miss our friends and family.
Who we saw from day to day.
We keep in touch, by telephone,
And every other kind of way.
We wonder how long t'will be
Before we get together To enjoy that cup of tea.
Till then my friends,where ever you are,
Take your walk, but not too far.
Don't be tempted to shake a hand
Just another rule,through-out the land.
Just stay safe, and keep in touch.
Miss you all so very much.
Margaret McNerlin.
A Prayer for the time of COVID-19 from the Mothers' Union
Loving Lord,we pray for your love and compassion to abound
as we walk through this challenging season.
We ask for wisdom for those who bear the load
of making decisions with widespread consequences.
We pray for those who are suffering with sickness
and for all who are caring for them.
We ask for protection for the elderly and vulnerable
not to succumb to the risks of the virus.
We pray for misinformation to be curbed
that fear may take no hold in hearts and minds.
As we exercise the good sense that you in your mercy provide
may we also approach each day in faith and peace,
trusting in the truth of your goodness towards us.
Amen

Bible Q and AThis is a very interesting site that answers some of the tricky questions about the Bible and the Christian faith. You can also submit questions too. Why not give it a go?
https://www.biblesociety.org.uk/explore-the-bible/bible-q-and-a/

Thank you to Mary French for creating this great poster to say thank you to keyworkers. We've put it up on the bus stop notice board in Locking for passers - by to see.
Ideas for families to do at home at times of isolation:
From https://soniamain.wordpress.com/2020/03/18/ideas-for-families-to-do-at-home-at-times-of-isolation/
More ideas:
Make a fruit salad together
Use tinned, frozen or fresh fruit, chop it up and put it in a bowl, talk about the colours, tastes and textures, enjoy eating it together.
Toast painting
You need
Milk (or substitute milk)
Food colouring
White sliced bread
paint brush

Put a small amount of milk in cups and add a tiny amount of food colouring, this makes home made paint. Each person have a slice of white bread and paint a picture on the bread using your paint, look at your pictures. Toast your bread and enjoy eating the toast.
Make play dough
You need
2 cups plain flour
1/2 cup of salt
2 tablespoon cream of tartar
2 tablespoon oil
1 cup of hot hot water with few drops of food colouring added
Mix everything in a bowl, stir it well and then knead it and play with it. You could get your child to help you make this. When you have finished put it in an air tight container, it will last for weeks.
Home made bubble mixture
6 cups water
1 cup strong washing up liquid e.g. Fairy
1 table spoon glycerine
Mix gently and use, this makes enough for a big bottle
We hope you have some lovely time playing together. Keep safe and well
Play shops Give your child some money, together make some price labels , put them on the food in your cupboard. Take it in turns to be the shop keeper and the shopper.
Make an obstacle course - Use furniture to go under, blankets to cover yourself in, hats to put on your head, make this together and take it in turns to use.
Play hide and seek, take it in turns to be the hider and the seeker.
Junk modelling Keep empty boxes and toilet roll inners, make models and creatures with glue and tape
Plant some seeds If you have a garden plant some seeds together or save old plastic tubs e.g yogurt pots and plant some cress or pea seeds and grow on the window sill. When they have grown put them in a sandwich, you can eat the pea shoots instead of letting them grow into pea plants
Make a treasure map Hide some treasure and make a map for the child to find where it is. You could each do this and make a map for the other person to find the treasure.
Make sock puppets Turn your socks into hand puppets, give your puppet a name and make a story together.
Make a bug house Find some sticks and leaves and a make a bug house, you could leave this at the side of your house or flat and then check on it after a few days to see what bugs are in there.
Dance together Play some music you both like and dance together
Pretend you are an animal game Imagine you are an animal and make the noises and movements for the other person to guess.
Play bubbles Go outside and play bubbles, watch where they are flying, Imagine where they might go.
Play emotion faces Pull a face of an emotion and get your child to guess the emotion. Take it in turns to do this.
Pretend you are at the hair dressers – take it in turns to be the hair dresser, brushing hair, putting clips or bands in, pretend to cut hair ( no scissors, just use your fingers) you could gently give the other person a head massage.Talk about what they would like their hair to be like today.
Play weddings Get toy animals and dolls and pretend two of them are getting married, think about the food they would eat and the dancing they would do.
Make a car/ rocket/ train Use the washing basket or a big box, get your child to decide what vehicle it's going to be, get them to sit in it and pretend they are going on a journey. Talk about what they can see on their journey.
More ideas next week!
Prayers
God of compassion, be close to those who are ill, afraid or in isolation.
In their loneliness, be their consolation;
in their anxiety, be their hope;
in their darkness, be their light;
through him who suffered alone on the cross, but reigns with you in glory,
Jesus Christ our Lord.
Amen.
For those who are ill -
Merciful God, we entrust to your tender care those who are ill or in pain,
knowing that whenever danger threatens your everlasting arms are there to hold them safe.
Comfort and heal them, and restore them to health and strength;
through Jesus Christ our Lord. Amen.
For hospital staff and medical researchers
Gracious God, give skill, sympathy and resilience to all who are caring for the sick,
and your wisdom to those searching for a cure.
Strengthen them with your Spirit, that through their work many will be restored to health;
through Jesus Christ our Lord.
Amen.
A prayer at bedtime -
Before the ending of the day,
Creator of the world, we pray
That you, with steadfast love, would keep
Your watch around us while we sleep.
Tonight we pray especially for (names family or friends who are affected by Coronavirus) and the people of (country or place which is affected by Coronavirus).
Please give skill and wisdom to all who are caring for them.
Amen.