If you would like the weekly "Stay Connected" emailed to you, please contact the Benefice Office Contact and we will put you on the mailing list. This is a replacement for the weekly pew sheet and contains many useful things so that you don't feel so isolated.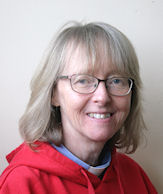 This week I have acted on two things that I have been meaning to do for ages. One was to change my email address, which was long overdue and the other was to purchase a new laptop. My old one was 8 years old and kept crashing on zoom calls, which was rather embarrassing. I resisted the need to act on both of these things because I knew it would mean a lot of change and sorting out. I was right and I've had 2 days of stress and hard work getting everything I need to keep transferred, as well as learning new ways of doing things. I started the change on my old laptop on Sunday but yesterday knew it was time to change over for good. I actually shed some tears as my lovely old red laptop had seen me through some tough times and certainly could tell a story or two. Today is day 2 of life with my new laptop and I'm being won over. It is quiet and I'm learning how to use it and enjoying it too. What's more I am also enjoying having a good clearout on my old e-mail account and unsubscribing to companies etc that I no longer want to hear from. I've got a nice clear desktop too. My son Tom said that if my old desktop was a house it would have been on one of those de-cluttering for hoarders programmes - cheeky!
How all this has made me feel has surprised me and made me think about change and new beginnings. Change can be a very scary thing - whether it is chosen or forced upon us. For me I felt out of my depth and not in control because I wasn't really sure what I was doing. I guess since last March we have been experiencing change at such a fast rate and we haven't felt at all in control. Change also inevitably means loss, which nobody wants or likes. For me the loss has been a good thing as I'm clearing out all the old stuff that I don't need anymore. I do hope and pray that the pandemic will enable us to have a good throw out of things we don't need anymore and which don't work - apply this to your own life, church, everything. Change also means loss in heart - breaking ways. Life is always about change and that inevitably means the end of life. During the last two weeks in our churches we have lost Doreen, Joy, Tony and Brian - all much loved members of the church family. Death is something that is totally out of our control yet as Christians we can hold onto the promise that the Lord is in control. 'For I know the plans I have for you,' declares the Lord, 'plans to prosper you and not to harm you, plans to give you hope and a future. Jeremiah 29: 11. We hold onto the promise of eternal life also.
Change can also herald new beginnings - a new baby, a new job, a new home, a new calling, a new lease of life. Even when life gets back to some form of normality many changes will have occurred that will have meant new beginnings for many people. I really pray that as we face constant change at the moment we will embrace the good things that can come out of change. As we encounter losses in so many ways, may we know the Lord is in control and is with us. As we look to a time of life as we used to know it, may we see the potential and look for the new beginnings that God has in store for us.
Take care, stay safe and may God richly bless you
Every blessing


See the links below
This weeks Stay Connected Sheet pdf Daily Prayer Calendar January pdf Compassion Prayer Calendar January pdf
If you need help in these difficult times
if you live in Hutton call the parish office on 01934 813871 (Office hours – Weekdays 9 a.m. to 1 p.m.) or Anne Wilkins on 823556 or Terry Porter on 813399. If you live in Locking call Anne Wilkins on 823556.
Sad news
It is with great sadness that we heard that Tony Coles went to be with the Lord on Tuesday morning this week. He was at home surrounded by his family. Tony was a much loved member of Locking Church and served the Lord in so many ways. Please pray for Ann and for their children Louise and Stephen and their partners Paul and Renata and grandchildren Philip, Ben and Oliver. May they know the Lord's peace and comfort at this difficult time.
On Thursday we heard the sad news that Brian Carter was suddenly taken ill and died in hospital. May the Lord be with Maggie and all their family in their shock and as they come to terms with their loss. Like Tony, Brian knew and loved the Lord and is with Him in glory - yet he will miss him greatly. May the Lord give both churches His peace and comfort at this time of great sadness. May He walk with us in this dark valley.
Joy Schofield went to be with the Lord on 4th January. Please pray for Dan - Joy's husband and for their family also. Joy's funeral will take place on Tuesday 19th Jan, 10.30am at Weston Crematorium, Ebdon Road, Worle. The service will be webcast for those who wish to view it. Please contact Anne if you would like the link. We give thanks for Joy who was a much loved member of the church family in Hutton and who is now with their Lord. May her family know the real peace and comfort that comes from Him.
Good news
Val and Alan Haynes write: Our 3rd great grandchild was born on 8th January. She called Ariella weighing 7lbs 5ozs. Our congratulations go to Ariella's mum and dad, as well as to Val and Alan. Got some good news? - then why not share it here so we can all celebrate. A special anniversary, a new baby, an engagement, an achievement. It can be something big or very small - if it's good news then let us all know.
Words of Hope
We have been contacted by someone in Locking who wants to fill the village with words of hope. She has seen this idea elsewhere whereby words of hope are left in bags around the parish and people take them to be encouraged. She also thinks that we could put words in envelopes too. If you would like to be involved in making special envelopes and/or distributing them then please contact Jayne Butler on 07828417349. This will all be done safely and without meeting in person.
Crosslinks Magazine
The Advent and Christmas edition of our Crosslinks Magazine can be viewed here
Hutton Dabaso Twinning Association Fund Raising Quiz - Online.
Can we surpass our first online quiz in September? Thank you so much to Richard & Gemma Sills for organising it on our behalf and thank you for agreeing to do another one on:
Friday 22nd January 2021 8pm. Wassailing theme
Tickets £5 per person (+ £0.98 booking fee) from Eventbrite. Search Eventbrite for Hutton Dabaso Quiz. Each team will need: a lead person who will book and pay for the number of tickets required, provide their contact email & ensure that there is a device available with a reliable online connection. Teams can be up to 6 named people and will need a team name. Tickets are available until noon on Friday 22nd January 2021. If you can afford more than £5, can't join us for the Quiz, or would just like to donate we would welcome that via Givey (www.givey.com/huttontwinningassociation).
Both Eric and I have Dabaso soap for sale (1 bar in a Kenyan bag £2.50, 2 bars in a Kenyan bag £4) if you know of any interest do let us know. Kind Regards Margaret Sills, Hon Sec, Hutton Dabaso Twinning Association.
Prayer Chain
If you need prayer for yourself or another then there is a team of people ready to pray. For Locking, please contact Anne Wilkins – phone 823556. For Hutton Kay Cole phone 811424 and they will send out the prayer request.
Prayer requests - please feel free to send prayer requests to Chris in the office, if you would like them to be included on this sheet, or call Anne on 823556. If you would like someone to pray with you please call Anne and she will pray on the phone.
Foodbank
Any Foodbank donations can be left on the doorstep of John and Margaret Bailey, 31 Willow Drive, Hutton or Chris and Anne Wilkins, The Vicarage, The Green, Locking (next to the Church Centre) where they will be collected and taken to the foodbank.
They write (10th Jan): The items on the list are our most needed at the moment. On Friday alone we provided food parcels for over 100 people and nearly a ton of food went out. Donation bins are available in Sainsbury's, Tesco, Asda, Waitrose, Morrison's and Coop Severn Rd and Worle. Donations can be dropped off at our warehouse in Haywood Village (please contact us 01934 708906 http://westonsupermare.foodbank.org.uk/ to check times and address) or in North Street during opening hours and at our outposts across town (including Banwell). Thank you
Mustard Seed FairTrade Coffee Shop
We wish everyone a very Happy New Year and a healthy one too.
We start 2021 with many challenges ahead - socialising and meeting together will be very difficult. But sometimes, to be thrown off course and given unexpected circumstances, (not of our choosing) we find paths will open for us which we had never envisaged, inviting us to think differently or choose new ways of seeing, behaving and doing. It's good to have more time to be quiet and reflect on how much we have to be grateful for, to see the world from a different perspective, and allow a new sense of being humbled to flow through us. So it's not all bad - we can be positive as we look forward to a time when we can forget social distancing and just be together and enjoy a good old-fashioned hug.
We send our love and best wishes to everyone - keep well and stay safe.
Gill & Eric Holdaway xx
PS "Mustard Seed" deliveries will continue every Wednesday, so don't forget to call 813716 if you need anything from the Fair Trade cupboard (or any cupboard!!)
Nature Notes


I hope you all enjoyed last week's quiz and were able to answer a good number correctly. (And, no, I didn't know how many legs a millipede has, or how many species of spiders there are without looking it up!) The Christmas and New Year period has been a fairly quiet one on the nature front, but there have been a few highlights: Walking over Windmill Hill on Christmas Eve I found the first violets open – a real treat. I can now look forward to enjoying their delicate scent each time I pass. The same walk produced a total of eight different plants in flower. The other flower I start to look out for now is the celandine (photo left), and today I found the first one along Church Lane, very sad and battered, unsurprisingly, given the weather! In the garden the snowdrops are just beginning to poke through, along with the yellow crocus, and the winter honeysuckle bush provided some welcome pollen for a queen bumble bee who braved a temperature of 2 degrees centigrade last Friday in order to feed. The resilience of nature is inspiring and gives us hope even on the darkest days. Gillian
NATURE QUIZ
1. What is the fastest bird in the world?
2. The reed beds of the Avalon Marshes host the winter roost of which bird?
3. Name the smallest bat in the UK
4. What poisonous snake lives on the Mendips?
5. Which mouse is smaller: Dormouse or Harvest Mouse?
6. Approx. How many legs does a millipede have: 50? 150? 500?
7. What colour is the seaweed called 'Sea lettuce'?
8. Name three common trees that have catkins in Spring
9. What is the Latin name for the oak?
10. What is an alternative name for the Lapwing?
11. Name the rare cousin of a common garden flower that grows on the cliffs of Cheddar Gorge
12. How many legs do insects have?
13. True or false: the Herring Gull is a protected species?
14. What is the largest shark to visit Britain's coastal waters?
15. A few years ago beavers were introduced to which Devon river?
16. In the last year a further successful re-introduction has taken place on which National Trust estate?
17. Which species of owl 'hoots'?
18. How many species of British spiders are there: 410? 280? 650?
19. Do badgers hibernate? Yes/No
20. Name two authors who wrote classic books about otters
Answers
1: Peregrine 2: Starling 3: Pipistrelle 4: Adder 5: Harvest mouse 6: 150 7: Green 8: Hazel, Alder, Birch 9: Quercus 10: Peewit 11: Cheddar Pink 12: 6 13: True 14: Basking shark 15: Otter 16: Holnicote 17: Tawny owl 18: 650 19: No 20: Henry Williamson, Gavin Maxwell
Collect for The Second Sunday of Epiphany
Almighty God, in Christ you make all things new: transform the poverty of our nature by the riches of your grace, and in the renewal of our lives make known your heavenly glory; through Jesus Christ your Son our Lord, who is alive and reigns with you, in the unity of the Holy Spirit, one God, now and for ever. Amen.
Readings for the coming weeks
Why not read the readings through slowly twice and before you do ask God to speak to you today.
This week we are reading through the gospel of John and Mark
Sunday 17th January John 1 : 43 - end
Monday 18th January Mark 2: 18 - 22
Tuesday 19th January Mark 2: 23 - end
Wednesday 20th January Mark 3: 1 - 6
Thursday 21st January Mark 3: 7 - 12
Friday 22nd January Mark 3: 13 - 19
Saturday 23rd January Mark 3: 20 - 21
Reading for Sunday 17th January
John 1: 43 - end (NIV UK) Jesus calls Philip and Nathanael
The next day Jesus decided to leave for Galilee. Finding Philip, he said to him, 'Follow me.'
Philip, like Andrew and Peter, was from the town of Bethsaida. Philip found Nathanael and told him, 'We have found the one Moses wrote about in the Law, and about whom the prophets also wrote – Jesus of Nazareth, the son of Joseph.'
'Nazareth! Can anything good come from there?' Nathanael asked.
'Come and see,' said Philip.
When Jesus saw Nathanael approaching, he said of him, 'Here truly is an Israelite in whom there is no deceit.'
'How do you know me?' Nathanael asked.
Jesus answered, 'I saw you while you were still under the fig-tree before Philip called you.'
Then Nathanael declared, 'Rabbi, you are the Son of God; you are the king of Israel.'
Jesus said, 'You believe because I told you I saw you under the fig-tree. You will see greater things than that.' He then added, 'Very truly I tell you, you will see "heaven open, and the angels of God ascending and descending on" the Son of Man.'


Reflections on John 1: 43 - end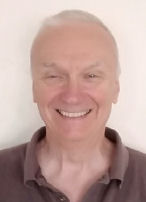 Well, the Christmas decorations are packed away, the Wise Men have been to visit baby Jesus and gone home, and our readings now turn to Jesus starting his ministry. Last week Geoff wrote about Jesus' own empowering at his Baptism …….. but immediately Jesus makes clear that, like all good Rabbis, this is not going to be a one-man band, this will be a team effort.
And that's the first application of the passage as we head through Lockdown3 – Christianity has at its core not a set of rules to be followed as individual religious practices in isolation, but a family relationship, firstly between us as individuals and God who is himself "in 3 persons", Father, Son, and Holy Spirit, and then between us and other believers as Gods family in every locality. WE ARE NOT ALONE.
There are many important points in these verses, but I just want to reflect on 2 which seem to me important "positives" that we can take with us as we navigate what promises to be another "interesting" year.
1. HE CALLS US BY NAME (v43). Jesus, as he was leaving for Galilee, didn't shout out a general invitation to accompany him ……. He went and found Philip. Why Philip? Why not? Philip was an example of Everyman – just like you and me. But Jesus wanted him in on things from the start, because Philip was in the right frame of spirit to respond, and Jesus just knew that there would be things for Philip to accomplish early on in the life of the Church (if you want, look at Acts ch.8). And what does he say to Philip? Not "here's a pamphlet about my teachings; get on with it". He says "Follow me" i.e come with me, I'll show the way, and when its time, I'll send you out on your unique mission. AND PHILIP JUST GOES WITH HIM! His first followers could have had NO idea what following Jesus would mean, where they would go, what they would face …….. but they just went. They knew he could be trusted……..and they give us an example to follow. JESUS CAN BE TRUSTED INTO THE UNKNOWN – WE ARE NOT ALONE!
2. HE KNOWS ALL ABOUT US (v47/48). Yes, blemishes and all, whether we are just starting our Christian journey or whether we've been a believer for 50 years or more. Jesus knew the very depths of Nathaniel even before he met him! Just as in v42, Jesus looks at Simon Peter and says, "You shall be called Cephas/Rock". It didn't mean Jesus thought they were perfect – He had some very blunt home truths to say to Peter during their journeying together! And he knew they would have some very big wobbles on their faith journeys………but that didn't disqualify them from playing their part in the team! We may be feeling we are having a "good" or a "bad" Covid, faith-wise, but that's not the way Jesus looks at us. He looks at us, loves us, and says simply "Follow me". WE ARE NOT ALONE.
I'd like to finish this reflection, though, with another Nathaniel statement, in v46. "Can anything good come out of Nazareth?" Galileans generally – and Nazareth in particular with its large Roman garrison – were looked down on by other Jews in Jesus time. Hence the irony of the Saviour of the World being called a Nazarene! But out of this 1st century prejudice, comes a 21st century challenge to us. Are there people, or places, or situations where OUR natural response is "Can anything good come out of…….."? Can I challenge us to ask ourselves that question this January Lockdown – we have plenty of time to reflect! And if we find ourselves troubled by our reflections, chat to your partner or pick up the phone. And lets deal with the elephant in the room…. "Can anything good come out of …….. this pandemic"? There's a lot of sloganizing about "building back better" and a "kinder post-Brexit society", but let me take us back to the Bible, to a situation where the Jews were faced with a devastating catastrophe – the loss of their land. In Ezekiel ch37 God gives the prophet a vision – a valley of dry bones. In v2 God asks Ezekiel a question "Can these bones live?" Ezekiel gives a simple reply "O Sovereign Lord, you alone know."
Can I suggest that the same spirit empowers our watching, waiting, and – most of all – praying in the months ahead. Let us hear and see what the Spirit is saying to the Church and to the UK. Amen
Cliff Dumbell
Home study - take time to read the Bible passage John 1: 4 and reflect on these questions:
1. Verse 43 When in your life have you felt Jesus say 'Follow me.' What does it mean to you to follow Jesus?
2. Verse 45 Who told you about Jesus so that you could follow Him? Have you ever told someone about Jesus? How do you feel about doing this? What would you tell people about who Jesus is?
3. Verse 46 Who could you say 'Come and See' to - pray about these people and ask the Lord to give you an opportunity to invite them when we can meet in person again.
4. Verse 49 - What was it about what Jesus had said to Nathanael that made him say that Jesus was theSon of God?
5. Verse 50 What great things have you seen Jesus do in your life and in the lives of others?
Listening Chapliancy Phone Line
Serving Bristol, Somerset and South Gloucestershire
We are a faith-based service offering chaplaincy support for people of all faiths and none in times of emergency
Are you recently bereaved or concerned about end of life issues? Are you a key worker overwhelmed by what you are facing or dealing with at work? Are you worried about someone who is seriously ill, especially if you can't visit them? Are you anxious about the effect that the COVED 19 crisis is having on your life? Maybe you would just like someone from the faith communities to talk to.
If you live in the Bristol, Somerset or South Gloucestershire area: Call 0330 229 1700 • 8am-11pm • 7 days a week
CARING and CONFIDENTIAL
Local Help
If you are self-isolating and need shopping or supplies please ring Anne 01934 823556 for Hutton and Locking villagers or Steve Cope 01934 813871 for Hutton.
Any Foodbank donations can be left on the doorstep of John and Margaret Bailey, 31 Willow Drive, Hutton or Chris and Anne Wilkins, The Vicarage, The Green, Locking, where they will be collected and taken to the foodbank. They are in need of: Tinned potatoes, Instant mashed potatoes, Shampoo and deodorant, Tinned meats, plus any other food items but please no pasta!
The Red Cross has launched a help line for anyone that is "feeling lonely or worried, finding it difficult to access food or medication, or are concerned about someone else who is"
Call free and confidential on 0808 196 3651 to chat to a Red Cross volunteer.
Help is offered with:
- Help with practical information and advice.
- Emotional support.
- Connecting with local support.
- The phone line is open daily from 10am to 6pm.
"God Knows"
by Minnie Louise Haskins (1875-1957)
And I said to the man who stood at the gate of the year:
"Give me a light that I may tread safely into the unknown."
And he replied:
"Go out into the darkness and put your hand into the Hand of God.
That shall be to you better than light and safer than a known way."
So I went forth, and finding the Hand of God, trod gladly into the night.
And He led me towards the hills and the breaking of day in the lone East.
So heart be still:
What need our little life
Our human life to know,
If God hath comprehension?
In all the dizzy strife
Of things both high and low,
God hideth His intention.
God knows. His will
Is best. The stretch of years
Which wind ahead, so dim
To our imperfect vision,
Are clear to God. Our fears
Are premature; In Him,
All time hath full provision.
Then rest: until
God moves to lift the veil
From our impatient eyes,
When, as the sweeter features
Of Life's stern face we hail,
Fair beyond all surmise
God's thought around His creatures
Our mind shall fill.

Prayers :
A prayer for times of isolation
'For I am convinced that neither death, nor life, nor angels, nor rulers, nor things present, nor things to come… will be able to separate us from the love of God in Christ Jesus our Lord.' (Romans 8:38-39)
God of heaven and earth,
in these times of isolation,
apart from loved ones
distant from friends
away from neighbours
thank you that there is nothing
in all of creation,
not even coronavirus,
that is able to separate us from your love.

And may your love that never fails
continue to be shared
through the kindness of strangers
looking out for each other,
for neighbours near and far
all recognising our shared vulnerability,
each of us grateful for every breath,
and willing everyone to know the gift
of a full and healthy life.
Keep us all in your care.
Amen.
From: www.christianaid.org.uk/pray/churches/coronavirus-prayers
For those who are ill -
Merciful God, we entrust to your tender care those who are ill or in pain,
knowing that whenever danger threatens your everlasting arms are there to hold them safe.
Comfort and heal them, and restore them to health and strength;
through Jesus Christ our Lord. Amen.
For hospital staff and medical researchers
Gracious God, give skill, sympathy and resilience to all who are caring for the sick,
and your wisdom to those searching for a cure.
Strengthen them with your Spirit, that through their work many will be restored to health;through Jesus Christ our Lord.
Amen.
A prayer at bedtime -
Before the ending of the day,
Creator of the world, we pray
That you, with steadfast love, would keep
Your watch around us while we sleep.
Tonight we pray especially for (names family or friends who are affected by Coronavirus) and the people of (country or place which is affected by Coronavirus).
Please give skill and wisdom to all who are caring for them.
O God of unconditional love,
you who show no partiality in respect to people or nations,
we have heard your good news of great joy for all the people.
We hear that good news, and in hearing, believe.
We know that your sanctuary is a house of worship for all people,
with no regard for the colour of our skin.
As we worship you, knit us into a people,
a seamless garment of many colours.
May we celebrate our unity, made whole in our diversity.
Forgive us for our inability to let our "old selves" die to the world. Amen.
Church of Scotland
Desiderata
GO PLACIDLY amid the noise and the haste, and remember what peace there may be in silence. As far as possible, without surrender, be on good terms with all persons.
Speak your truth quietly and clearly; and listen to others, even to the dull and the ignorant; they too have their story.
Avoid loud and aggressive persons; they are vexatious to the spirit. If you compare yourself with others, you may become vain or bitter, for always there will be greater and lesser persons than yourself.
Enjoy your achievements as well as your plans. Keep interested in your own career, however humble; it is a real possession in the changing fortunes of time.
Exercise caution in your business affairs, for the world is full of trickery. But let this not blind you to what virtue there is; many persons strive for high ideals, and everywhere life is full of heroism.
Be yourself. Especially do not feign affection. Neither be cynical about love; for in the face of all aridity and disenchantment, it is as perennial as the grass.
Take kindly the counsel of the years, gracefully surrendering the things of youth.
Nurture strength of spirit to shield you in sudden misfortune. But do not distress yourself with dark imaginings. Many fears are born of fatigue and loneliness.
Beyond a wholesome discipline, be gentle with yourself. You are a child of the universe no less than the trees and the stars; you have a right to be here.
And whether or not it is clear to you, no doubt the universe is unfolding as it should. Therefore be at peace with God, whatever you conceive Him to be. And whatever your labours and aspirations, in the noisy confusion of life, keep peace in your soul. With all its sham, drudgery and broken dreams, it is still a beautiful world. Be cheerful. Strive to be happy. By Max Ehrmann © 1927
The Journey Prayer – St Brendan
God, bless to me this day,
God bless to me this night;
Bless, O bless, Thou God of grace,
Each day and hour of my life;
Bless, O bless, Thou God of grace, Each day and hour of my life.
God, bless the pathway on which I go;God, bless the earth that is beneath my sole;Bless, O God, and give to me Thy love,O God of gods, bless my rest and my repose;
Bless, O God, and give to me Thy love, And bless, O God of gods, my repose.

Bible Q and A This is a very interesting site that answers some of the tricky questions about the Bible and the Christian faith. You can also submit questions too. Why not give it a go?
https://www.biblesociety.org.uk/explore-the-bible/bible-q-and-a/