If you would like the weekly "Stay Connected" emailed to you, please contact the Benefice Office Contact and we will put you on the mailing list. This is a replacement for the weekly pew sheet and contains many useful things so that you don't feel so isolated.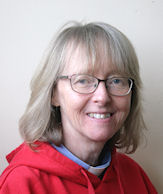 I do hope that you have all coped this last week. It has been good to be talk with some of you on the phone and via e-mail. I am gradually making my way through the members' lists. It has also been a busy week in arranging help for people who need shopping etc. It has been good to help the people of Hutton alongside the Parish Council. I am now working with Locking Parish Council to set up Locking Community Support. Please let me know if you need any help.
We stand at the beginning of Holy Week which will be very different for all of us this year. We are sending out resources for each day and also extra resources for Maundy Thursday and Good Friday. I am also hoping to put a daily video on my Facebook page and also Youtube. We will e-mail people about this. Holy Week holds so many thoughts and feelings that are very relevant to how we may be feeling at the moment – desolation, loneliness, fear, hopelessness, anxiety, isolation, puzzlement, darkness.
Let's journey together this week, even though we are apart. You may want to create a special space in your home to focus on this week. I will suggest items you can place there each day. At the end of Holy Week it will be time for joy, new life and hope as we rejoice that Christ has risen. I believe that the message of Easter will have even greater meaning this year. It may not feel that we are in Easter Sunday but stuck on the Saturday and Jesus is still in the tomb and we are waiting for the stone to be rolled away. Let us be open to what the Lord wants to say to us in the midst of everything happening around us.

See: Midweek Worship from Home
If you are self-isolating and need shopping or supplies please ring Anne 01934 823556 for Hutton and Locking villagers, or Steve Cope 01934 813871 for Hutton. See also https://www.huttonsomerset.org.uk where there is a list of volunteers available to help you for Hutton.
Please pray for Diane Hiscocks as she is working at Weston General Hospital on the Covid ward. Pray for her safety as well as all the other staff.
Collect for Palm Sunday
Almighty and everlasting God, who in your tender love towards the human race sent your Son our Saviour Jesus Christ to take upon him our flesh and to suffer death upon the cross: grant that we may follow the example of his patience and humility, and also be made partakers of his resurrection; through Jesus Christ your Son our Lord, who is alive and reigns with you, in the unity of the Holy Spirit, one God, now and for ever. Amen
Prayer Chain - If you need prayer for yourself or another then there is a team of people ready to pray. For Locking, please contact Christine Sceeny phone 822331 or for Hutton Kay Cole phone 811424 and they will send out the prayer request
This is my prayer
That, though I may not see, I be aware Of the Silent God Who stands by me.
That, though I may not feel, I be aware Of the Mighty Love Which doggedly follows me.
That, though I may not respond, I be aware That God - my Silent, Mighty God, Waits each day. Quietly, hopefully, persistently. Waits each day and through each night For me. For me alone.
Edwina Gateley
Philippians 2: 5 - 11 (NIVUK)
Imitating Christ's humility
5 In your relationships with one another, have the same mindset as Christ Jesus: 6 who, being in very nature God, did not consider equality with God something to be used to his own advantage; 7 rather, he made himself nothing by taking the very nature of a servant, being made in human likeness. 8 And being found in appearance as a man, he humbled himself by becoming obedient to death – even death on a cross! 9 Therefore God exalted him to the highest place and gave him the name that is above every name, 10 that at the name of Jesus every knee should bow, in heaven and on earth and under the earth, 11 and every tongue acknowledge that Jesus Christ is Lord, to the glory of God the Father.
Matthew 21: 1 - 11 (NIVUK)
Jesus comes to Jerusalem as king
1 As they approached Jerusalem and came to Bethphage on the Mount of Olives, Jesus sent two disciples, 2 saying to them, 'Go to the village ahead of you, and at once you will find a donkey tied there, with her colt by her. Untie them and bring them to me. 3 If anyone says anything to you, say that the Lord needs them, and he will send them right away.' 4 This took place to fulfil what was spoken through the prophet: 5 'Say to Daughter Zion, "See, your king comes to you, gentle and riding on a donkey, and on a colt, the foal of a donkey."' 6 The disciples went and did as Jesus had instructed them. 7 They brought the donkey and the colt and placed their cloaks on them for Jesus to sit on. 8 A very large crowd spread their cloaks on the road, while others cut branches from the trees and spread them on the road. 9 The crowds that went ahead of him and those that followed shouted, 'Hosanna to the Son of David!' 'Blessed is he who comes in the name of the Lord!' 'Hosanna in the highest heaven!' 10 When Jesus entered Jerusalem, the whole city was stirred and asked, 'Who is this?' 11 The crowds answered, 'This is Jesus, the prophet from Nazareth in Galilee.'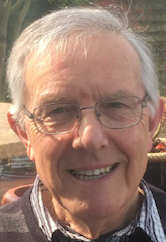 Reflection for Palm Sunday by Revd Geoff Hobden
Those words from Paul to the Philippians surely must qualify as one of the most encouraging and clear cut statements as to who Jesus was and is. Please read it again as it is too good to miss and gives us confidence in our faith. Saying that, have you noticed in the current news that there is one word which is being used continually every time about this virus ? It's the word UNPRECEDENTED . It means unparalleled or in other words 'nothing like it has ever happened before'.
It's a good word to use because even though there have been other plagues before, this one takes the biscuit in speed of transmission between people across the world. There is a tendency sometimes for folk to use words like unique and unprecedented when it is not appropriate.
As Christians however we do have the confidence and authority from the Bible in general and passages like Philippians in particular to claim the only true, unique and unprecedented fact for every human being. This is the gift of God to us, His creation of Jesus Christ His son. To worship God as we do, marks our acceptance of this truth and the promises that we can look to him for , a full life both now and for eternity when we follow His son Jesus.
This is tremendous stuff, but the sadness is that so many decide not to engage with it and keep it all at arms length. At this moment in history the whole world's attention has been grasped by this unprecedented …….. unparalleled …... unique challenge to life which is, illness for many and death for a huge number. It has everyone totally gripped ,and glued to the T.V. or radio for news. We can understand this because it is a real threat. So what is our response?
Do we believe in the uniqueness of God's love? Do we believe that we have what everyone needs to live life to the full ? Do we believe that God's offer is for all ? If that is so, then it is within our gift to display that life even, and I would add especially, as we are going through this testing time. The wonderful evidence of Spring all around can encourage us to re evaluate our attitude to God and we can encourage others to do the same.
Jesus entering Jerusalem on a donkey was probably unprecedented, as was many of the things Jesus did and said. As a result however, we can cope with this current situation with confidence as we focus now on the journey of Jesus to the cross , and then the UNPRECEDENTED and life saving fact of His resurrection.
Phil 2 v 5 Your attitude should be the same as that of Christ Jesus. Amen.
Readings and ideas for Holy Week
You may like to cover a small table with a cloth and each day place on it the different items suggested. This can be used as your prayer focus as we journey through Holy Week together.
Monday – John 12: 1 – 11 - place some perfume on your table or light a scented candle and imagine the scene you are reading.
Take my love; my Lord, I pour At Thy feet its treasure-store.Take myself, and I will beEver, only, all for Thee.
Tuesday – John 12: 20 – 36 – place a candle on your table remembering that Jesus is the light in the darkness
Longing for light, we wait in darknessLonging for truth, we turn to You.Make us Your own, Your holy peopleLight for the world to see.
Christ, be our light!Shine in our hearts.Shine through the darkness.Christ, be our light!Shine in Your church gathered today.
Wednesday – John 13: 21 – 32 – place on your table some coins to remember the thirty pieces of silver that Judas receiving for betraying Jesus. My Lord, what love is thisThat pays so dearly That I, the guilty oneMay go free!
Amazing love, O what sacrifice The Son of God given for meMy debt he pays, and my death he dies That I might live, that I might live
Maundy Thursday – John 13: 1 – 17, 31 – 35 – place on your table a towel as a reminder of Jesus washing His disciples' feet and His call for us to serve each other. There in the garden of tears My heavy load he chose to bear His heart with sorrow was torn 'Yet not My will but Yours, ' He said This is our God, The Servant King He calls us now to follow Him To bring our lives as a daily offering Of worship to The Servant King
Good Friday – John 19: 28 – end – place on your table a cross and a stone to represent the tomb Jesus was placed in
See from His head, His hands, His feet,Sorrow and love flow mingled down! Did e'er such love and sorrow meet, Or thorns compose so rich a crown? Were the whole realm of nature mine,That were a present far too small;Love so amazing, so divine,Demands my soul, my life, my all.
Easter Sunday – John 20: 1 – 18 – place on your table some flowers or other signs of new life
There in the ground His body lay, Light of the world by darkness slain:Then bursting forth in glorious dayUp from the grave He rose again And as He stands in victory Sin's curse has lost its grip on me,For I am His and He is mine Bought with the precious blood of Christ.
Before going to sleep
God our Father, by whose mercy the world turns safely into darkness and returns again to light:we place in your hands our unfinished tasks,our unsolved problems, and our unfulfilled hopes, knowing that only what you bless will prosper.To your love and protection we commit each other and all those we love,knowing that you alone are our sure defender, through Jesus Christ our Lord.
A prayer for each day
Lord Jesus Christ, you said to your disciples,'I am with you always'.Be with me today, as I offer myself to you.Hear my prayers for others and for myself,and keep me in your care.
Christ be with me, Christ within me,Christ behind me, Christ before me,Christ beside me, Christ to win me,Christ to comfort and restore me.Christ beneath me, Christ above me,Christ in quiet, Christ in danger,Christ in hearts of all that love me,Christ in mouth of friend and stranger.
from St Patrick's Breastplate
Nature Notes
Last Thursday the ground had dried out enough for me to walk on the airfield again. The main flood basin has been colonised by reeds and bulrushes that form large dense undulating mounds. The pale stems of last year's growth rustle gently in the breeze, their seed heads feathery and luminous in the late afternoon sunlight. A male reed bunting is enjoying afternoon tea from one, scattering fluffy seeds everywhere. In the newest scrape near Laneys Drove a flock of pied wagtails are busy poking in the mud, catching insects, and bathing in the pools. I walk back along the causeway between the rhynes: two pairs of Canada geese have returned to the marsh, hopefully to breed again. The three little egrets are standing a safe distance apart, like alabaster statues. Back on Moor Lane I exchange greetings with fellow parishioners, again from a safe distance. Above me in the blue air I catch the liquid trill of a goldfinch; from the hedge comes the unmistakable call of a chiff-chaff: Spring has finally arrived! Gillian
Foodbank Emergency Box Appeal
Any Foodbank donations can be left on the doorstep of John and Margaret Bailey, 31 Willow Drive, Hutton or Chris and Anne Wilkins, The Vicarage, The Green, Locking, where they will be collected and taken to the foodbank.
Lockdown
Yes there is fear.
Yes there is isolation.
Yes there is panic buying.
Yes there is sickness.
Yes there is even death....
But...
They say that in Wuhan after so many years of noise
You can hear the birds again.
They say that after just a few weeks of quiet
The sky is no longer thick with fumes
But blue and grey and clear.
They say that in the streets of Assisi
People are singing to each other
across the empty squares,
keeping their windows open
so that those who are alone
may hear the sounds of family around them.
They say that a hotel in the West of Ireland
Is offering free meals and delivery to the housebound.
Today a young woman I know
is busy spreading fliers with her number
through the neighbourhood
So that the elders may have someone to call on.
Today Churches, Synagogues, Mosques and Temples
are preparing to welcome
and shelter the homeless, the sick, the weary
All over the world people are slowing down and reflecting
All over the world people are looking at their neighbours in a new way
All over the world people are waking up to a new reality
To how big we really are.
To how little control we really have.
To what really matters.
To Love.
So we pray and we remember that...
Yes there is fear.
But there does not have to be hate.
Yes there is isolation.
But there does not have to be loneliness.
Yes there is panic buying.
But there does not have to be meanness.
Yes there is sickness.
But there does not have to be disease of the soul
Yes there is even death.
But there can always be a rebirth of love.
Wake to the choices you make as to how to live now.
Today, breathe.
Listen, behind the factory noises of your panic
The birds are singing again
The sky is clearing,
Spring is coming,
And we are always encompassed by Love.
Open the windows of your soul
And though you may not be able
to touch across the empty square,
Sing. Psalm 30.5
'Tears may flow in the night, but joy comes in the morning'
Brother Richard, of the Capuchin Franciscans
Mine? – a reflection on the world around me
The world is not mine.
I did not call it into being,
or design its hillsides.
It was not me who decided that birds should fly
or that springtime lambs should gambol.
My voice did not spread the oceans
my fingers did not spread the rambling moorlands
make streams and rivers as fountains of life
or call glaciers to trace their paths through the mountains.
The world is not mine.
And so the people are not mine.
They owe me nothing,
they are not toy soldiers or tea-party dollies
Their follies are not my entertainments
It is not for them to fit my situations or create my solutions
My confusion is not their problem.
For I did not form them or shape them,
make them creative or surly, burly or effervescent.
They bring life to my life or not,
but the people are not mine.
My fear I feel, the seal of anxiety on the letter I write myself,
that fear is mine.
I am afraid. I have strayed from contentment. I am worried.
I am off my own map of regular living.
In these moments, I struggle to be forgiving.
My misgivings are on display. My dismay is broadcasting.
It takes an effort to offer thanksgiving – there is heaviness in my heart.
I know the strain on my spirit. I feel I am reaching my limit.
I have reached the end of my rope and I need another.
I rage at the world and cradle it, too…
The fear and frustrations of girls and boys whose futures feel frought
as exams are cancelled, their years to come feeling mishandled and
scrambled.
My anger peaks at the selfishness and my heart bleeds for the fear
of those who are storing up more than their cupboards can clasp.
The lack of clear picture, the restrictions and vague lectures
leave us with blurry vision.
So where can I go?
To the one whose promise has never been of ease.
To the one whose compassion will never cease.
To the one who can no more be controlled on channeled than the breeze.
To the one who lived through hardship, exclusion, confusion and pain.
To the one who brings rain and sunshine on all.
He gets my call: my first shout and my last cry.
It's him. It's Jesus.
And he'd better listen. He had better hear me. Because he has promised.
And he will.
He is saviour, he is friend;
He is justice, he is comfort;
He is hope, he is promise.
And he is love.
He is mine.
(Mike Sherburn, Watchet, 20 March 2020)

.