St Augustine's Parish Church News
Locking, April 2018
Dear Friends,
I am writing this on 6th March – when you read these words it will be April. The two things that I will remember about this year so far are the snow that we had last week and for me the number of funerals that I have had to take. At the end of this week I will have taken 8 so far this year and also 2 interments, one postponed due to the blizzard. At one point I was dealing with 5 and trying to liaise with families and plan the services. It has been a busy time, in fact I can't ever remember having so many in such a short space of time. My colleagues from other parishes have had similar numbers. Funerals are something that are a part of my ministry to the parishes and are a real privilege, honour and responsibility to take. Each one is different as each person and family are different. Some are full of thanksgiving and even joy. Some are heavy and sad. Some are just numb and empty. For some death is a friend, for others it is an enemy who has taken their loved one. Others are full of hope.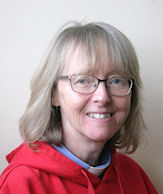 Billy Graham, the famous evangelist died recently at the grand age of 99 years. He touched many lives and many people became Christians as a result of his preaching about Jesus Christ. Billy often spoke about heaven and his going there. 'Some day you will read or hear that Billy Graham is dead. Don't you believe a word of it. I shall be more alive than I am now. I will just have changed my address. I will have gone into the presence of God.' Billy Graham, like all Christians, viewed death as not being the end. Many people hope that there is something there. Many people think that we will be spirits that go somewhere else – but they are not sure. I don't want to be a spirit that goes somewhere else.
As a Christian I base my hope in life after death on what we will celebrate at Easter. That Jesus died on the cross and then on that first Easter Day He rose from the dead. This is a historical fact that changed the world. Because of this event Christians know for sure various things. That there is a heaven. That we will be met by God there and see Jesus face to face. That we can go there, not because of who we are or believing that we are a good person, but because Jesus died for us. Billy Graham said 'I'm counting totally and completely on the Lord Jesus Christ, and not on Billy Graham. I'm not going to heaven because I've read the Bible, nor because I've preached to a lot of people. I'm going to heaven because of what Jesus did.' Also we will not be spirits but have a real resurrected body as Jesus did. Jesus said that He was the resurrection and the life and then He demonstrated this. The Easter message is for us all, because all of us will die. There is real hope and assurance for all who know and follow Jesus. Come along this Easter and find out more.
Happy Easter – Christ is risen!


See Notice Board for What's On this week
Calendar of Events over the next few weeks.
Click Here for Events this month in Locking
Easter Day
Sunday 1st April – come and celebrate Easter with us at St
Augustine's at 10 am. The service will be a Family
Communion for all ages.
This will be followed by an Easter
egg hunt. In the evening there will be a Benefice Holy
Communion in Locking with our friends from Hutton.
Everyone is welcome
Creative Prayer Days
These will be on Wednesday 28th, Thursday 29th
March and then Wednesday 4th, Thursday 5th and Saturday 7th April.
There will be more reflective prayer in the green lounge (with music, bean bags,
a prayer wall, candles, pictures) and a Journey through Holy Week trail in church, which will take us
through the stages of Holy Week using objects and things to reflect on. There will also be a cross
covered in knitted flowers. Outside the Church Centre will be a large cross which is being planted
up by the Ark pre-school. It will be situated there during Holy Week and then moved to the Coronation
Garden for Easter Week. Do come along and try something new and take some time out for peace
and quiet and to draw close to God.
ANNUAL PAROCHIAL CHURCH MEETING
Locking APCM is being held in the church centre on Monday
23rd April at 7.30pm. Do come along to hear what we have
been doing. Also please ring the office if you would like to go
on the electoral roll – you need to live in the parish or attend
church regularly to be on this.
Messy Church
21st April and 19th May 2018
4 pm - 6 pm Hutton School hall
Lots of crafts, songs, story, active prayer and tea.
For more details call Mary Potter on 01934 812788
Parents and children come together for a great time.
To receive email information, please give your email address to
Mary Potter.
EDUCATION SUNDAY
Education Sunday will be held on 22nd April at our Celebration
Sunday Service at 10am in the Church Centre.
It will be a chance to focus on the work of Locking School and to present them with a
gift. We hope to have input in the service from those in our church family who are teachers.
Coffee, tea, squash and cakes will be served from 9.30 am for this café style service.
There will beactivities for the children. All ages are very welcome.
PENTECOST PARADE SERVICE
The Big Birthday ~ Sunday 20th May
We celebrate the birthday of the Christian Church and give
thanks for the gift of the Holy Spirit. Come along wearing red.
St.Augustine's Open Gardens 2018
All events at 2.30—5pm.
Locking After-School Club
My name is Ben Notley. I have been involved in kids and youth ministries at St Paul's Church, Weston
for a total of four years. It is a great passion of mine to show young people of all ages the love
of Jesus. At the start of this academic year, I started a position at St Augustine's Church Locking as a Children's Worker.
Our aim was to establish an after-school club in Locking Primary School. In Week one, six children came along and from then up
to Christmas, this number rose to eleven children who consistently attend. Now we are just starting back for the new term
with nineteen children signed up. The programme consists of games, craft and primarily Bible teaching, setting out to show Jesus
in the lives of these children. Everyone at Locking Church and all those who have helped, have been amazing and we are hungry to
see what God Has in store. We are currently planning our first holiday club for the summer. This will involve more games, bigger
crafts and Bible teachings, giving children the opportunity in a safe place to develop a strong understanding of who Jesus is.
Open Church
St Augustine's Church Locking is
open 2 days a week on
Thursdays and Saturdays from 10.00am to dusk.
With Local History Exhibition about
Locking Church, Locking Village, the Airfield and RAF Locking.
All visitors welcome
Creative Prayer Days
These prayer days will be held on:
Wednesday 28th, Thursday 29th March,
Wednesday 4th, Thursday 5th and Saturday 7th of
April in the Church and the Church Centre.
This will be an opportunity to try different types of
prayer including: Journey through Holy Week
(in church) along with prayer and quiet in the
Green Lounge. Come and give it a go!


Locking and Hutton Women's Fellowship
Meetings are in the
Green Room, Locking Church Centre
1st, 3rd & 5th Thursdays from 2.45 to approx 4.00pm
ALL LADIES ARE MOST WELCOME
to join this friendly, informal group which usually comprises
a short act of worship, a speaker and refreshments
For further information or to arrange a lift from Hutton please contact Kay Cole Tel: 811424
Thurs 5th April – Tea and Chat
Thurs 19th April – Dave Bradley ~ 'A Christian Copper'
Thurs 3rd May – Flower Arranging ~ Gillian Jones
Thurs 17th May – Hebron Lunch with Speaker
Thurs 31st May – Weston Hospice Tea Afternoon
LITTLE ARK TODDLER GROUP
We meet on Monday afternoons from 1.30 to 3.00 pm in the Church Centre in term-time.

We have lots of toys there including some lovely new ones we have recently purchased and activity tables
where the toddlers (and their carers!) can have fun with play dough or other craft activities.
We like to sing as well and our vicar Anne comes to tell us a Bible story.
We look forward to welcoming some new members so do join us for a chat, play and cup of tea/coffee.
Any help from Mums or Carers to go on a Rota once a month would be welcome.
This would just involve putting out the toys and doing the drinks etc. For information contact Gail on 07818 677635.
FAIRTRADE COFFEE MORNING
The Fairtrade Coffee Morning - The Mustard Seed- is held in Hutton Village Hall each Wednesday morning from 1000-1200.
There is a variety of Fairtrade Goods on sale as well as the sale of Fairtrade drinks and home made cakes to eat.
It is a good time of fellowship and an opportunity to meet people too. Members of both Hutton and Locking church attend.
BAPTISM
Baptism is a very special occasion when a person is publicly welcomed into the
church and makes a commitment to the Christian way of life (either by parents / sponsors on their behalf or if the
person is old enough, bythemselves), where sins are washed away and the Holy Spirit is at work in the person's life
in a special and personal way. Have you had a time when God was at work in your life in a special way? Would you like to share your ?
Perhaps you are thinking about baptism - either for yourself or your child.
(Give Revd Anne Lee a ring 823556).
CHURCH CENTRE HALL BOOKINGS
Large Hall with kitchens - Small Hall - Green Room
Click Here for more information about booking the Church Centre
THE CHURCH'S SUPPORT TO THE TIYENI FUND, MALAWI
Malawi is one of the poorest, but friendliest countries of the word. The continuing degradation of the countryside in general and of the soil in particular constitutes a serious national crisis for Malawi.
John and Elizabeth Crossley who have been life-long residents of Malawi visited St Augustine's in May to tell us about a project they helped to set up for rural communities and students.
Tiyeni means 'Let's go'! And the ultimate aim is to replace the need for food handouts and fertilizer in rural districts by fostering communities and enabling them to support themselves.
The projects works in three areas:
Demonstrating good farming practices
Supporting students at schools and colleges and training nursery teachers.
Assisting local villagers to look after their orphans by delivering food and clothes and equipment for nursery schools.
Church members have decided to raise £500 to support the construction of a new nursery school in the village of Honga by providing funds to purchase materials for the roof. The villagers have made bricks for the walls from local materials and are soon in the position to purchase corrugated iron roofing sheets.
Bible study groups and church individuals have agreed to support three students at secondary school and college for the coming year to see them through their present education. We look forward in due course to hearing they have graduated and are in a good position to obtain a well paid job through their education. David Jackson
Lay Pastoral Assistants [LPA's]
In May, 14 people will be commencing a Diocesan Course to train them as Lay Pastoral Assistants.
This will enable them us to form a pastoral team who can care for people in both parishes.
Lay Pastoral Assistants have the authority of the Diocese. There will be a special service at which they will be commended later this year

Favourite Sayings
Remember - it takes half as many muscles in your face to smile than it does to frown!
Thoughts
If we could Shrink the World
If we could shrink the earth to a village with a population of precisely 100 people with all the existing human ratios remaining the same, there would be...
57 Asians
21 Europeans
14 from the Western Hemisphere, both North and South
8 Africans

52 would be female
48 would be male

70 would be non-Christian
30 would be Christian

70 would be non-white
30 would be white

89 would be heterosexual
11 would be homosexual

6 people would possess 59% of the entire world's wealth

80 would live in sub-standard housing
70 would be unable to read
50 would suffer from malnutrition

1 would be near death
1 would be near birth

1 (yes only 1) would have a college education
1 would own a computer
When we consider our world from such a compressed perspective, the need for acceptance, understanding and education becomes glaringly apparent.
It you have never experienced the danger of battle, the loneliness of imprisonment, the agony of torture or the pangs of starvation - you are ahead of 500 million people in the world.
If you can attend a church meeting without fear, harassment, arrest, torture or death you are more blessed than three billion people in the world.
If you have food in the refrigerator, clothes on your back, a roof overhead and a place to sleep - you are richer than 75% of the world.
If you have money in the bank, in your wallet and spare change in a dish somewhere - you are among the top 8% of the worlds wealthy.
(Found at the Eden Project)
Humour
Give me a sense of humour, Lord, Give me the grace to see a joke,
To get some humour out of life, And pass it on to other folk.
A little boy was attending his first wedding. After the service, his cousin asked him, "How many women can a man marry?" "Sixteen," the boy responded at once. His cousin was amazed that he had an answer so quickly. "Why do you say that?" "Easy," the little boy said. "All you have to do is add it up, like the minister said, 4 better, 4 worse, 4 richer, 4 poorer."
Deliver us
I had been teaching my three-year-old daughter the Lord's Prayer. Then one evening at bedtime she attempted it solo. I listened with pride, as she carefully annunciate every word, right up until the end of the prayer. 'Lead us not into temptation', she prayed, ' but deliver us some e-mail. Amen'.
One liners
Give God what's right - not what's left.
Man's way leads to a hopeless end - God's way leads to an endless hope.
A lot of kneeling will keep you in good standing.
To be almost saved is to be totally lost.
When praying, don't give God instructions -just report for duty.
Bibles that are falling apart are usually owned by people who aren't.
Know your Ten Commandments
Henry, who was very elderly, was unhappy because he had lost his favourite hat. Instead of buying a new one, he decided he would go to church and steal one out of the entrance porch when the worshippers were busy praying.
When Henry arrived at the church an usher intercepted him at the door and took him to a pew where he had to sit and listen to the entire sermon on 'The Ten Commandments.'
After the service, Henry met the vicar in the vestibule doorway, shook his hand vigorously, and told him,'I want to thank you Father for saving my soul today. I came to church to steal a hat and after hearing your sermon on the 10 Commandments I decided against it'.
The vicar answered, 'You mean the commandment 'Thou shalt not steal' changed your mind?' 'No; retorted Henry, 'the one about adultery did. As soon as you said that, I remembered where I had left my old hat.
Extracts from church notices and newsletters (not Crosslinks!)
This afternoon there will be a meeting in the south and north ends of the church. Children will be baptised at both ends.

For those of you who have children and don't know it, we have a nursery downstairs.

Weight watchers will meet at 7.30pm at the church. Please use the large double door at the side entrance.

Eight new choir robes are currently needed, due to the addition of several new members and the deterioration of some of the older ones.

Don't let worry kill you. Let the church help.
This evening at 7pm there will be a hymnsing in the park across from the church. Bring a blanket and come prepared to sin.

At the evening service tonight, the sermon topic will be "What is Hell?".
Come early and listen to the choir practice.

The Minister unveiled the church's new donations campaign last Sunday:
"I upped my Pledge - Up Yours".

Thursday night - Potluck Supper. Prayer and medication to follow.

Remember in prayer the many who are sick of our church and community.

Tuesday at 4PM there will be an ice cream social. All ladies giving milk will please come early.

Wednesday, the Ladies Liturgy Society will meet. Mrs. Jones will sing "Put Me In My Little Bed" accompanied by the organist.

Thursday at 5PM there will be a meeting of the Little Mothers Club. All wishing to become Little Mothers, please see the minister in his private study.

This being Easter Sunday, we will ask Mrs. Lewis to come forward and lay an egg on the altar.

The service will close with "Little Drops of Water". One of the ladies will start (quietly) and the rest of the congregation will join in.

Next Sunday, a special collection will be taken to defray the cost of the new carpet. All those wishing to do something on the new carpet will come forward and get a piece of paper.

The ladies of the church have cast off clothing of every kind and they may be seen in the church hall Friday.

A bean supper will be held on Tuesday evening in the church hall. Music will follow.

The rosebud on the altar this morning is to announce the birth of David Alan Belzer, the sin of Rev and Mrs. Julius Belzer.

The 1991 Spring Council Retreat will be hell May 10 and 11.

The Vicar is on vacation. Massages can be given to church secretary.

Mrs. Johnson will be entering the hospital this week for testes.

The Senior Choir invites any member of the congregation who enjoys sinning to join the choir.
The minister would appreciate it if the ladies of the congregation would lend him their electric girdles for the pancake breakfast next Sunday morning.
Hyms for all People
The Dentist's Hymn: .............................Crown Him with Many Crowns
The Weatherman's Hymn: ....................There Shall Be Showers of Blessings
The Contractor's Hymn: ........................The Church's One Foundation
The Tailor's Hymn: ........................... ...Holy, Holy, Holy
The Golfer's Hymn: .......................... ...There's a Green Hill Far Away
The Politician's Hymn: .........................Standing on the Promises
The Optician's Hymn: ..........................Open My Eyes That I Might See
The Gossip's Hymn: ....................... ....Pass It On
The Electrician's Hymn: .......................Send The Light
The Shopper's Hymn: ........................ .Sweet By and By
The Estate Agent's Hymn: ....................I've Got a Mansion, Just Over the Hilltop
The Massage Therapists Hymn: ...........He Touched Me
The Doctor's Hymn: ............................The Great Physician
AND for those who speed on the highway -- a few hymns:
45mph.............................God Will Take Care of You
55mph.............................Guide Me, O Thou Great Jehovah
65mph.............................Nearer My God To Thee
75mph.............................Nearer Still Nearer
85mph.............................This World Is Not My Home
95mph.............................Lord, I'm Coming Home
Over 100mph....................Precious Memories